"Rise Of The Demon," Part 3
Writer: Dan Jurgens
Artist: Bernard Chang
Next week sees the release of Batman Beyond #8, Thanks to DC Comics and the folks over at Comicosity we have a sneak preview, which looks great!
All the DC Rebirth Batman titles have their own feel and identity; Batman focuses on the superhero aspects of the character. Detective Comics highlights his strengths – and weaknesses – as a team leader/member. All Star Batman delves into the mythology, history and legendary aspects of the Dark Knight.
Batman Beyond is all-out action.
In the previous installment, Terry finally joined Commissioner (Barbara) Gordon and Curare against the League Of Assassins. The main problem is that the Bat-Suit that he 's wearing is an advanced and untested prototype which could actually be killing him.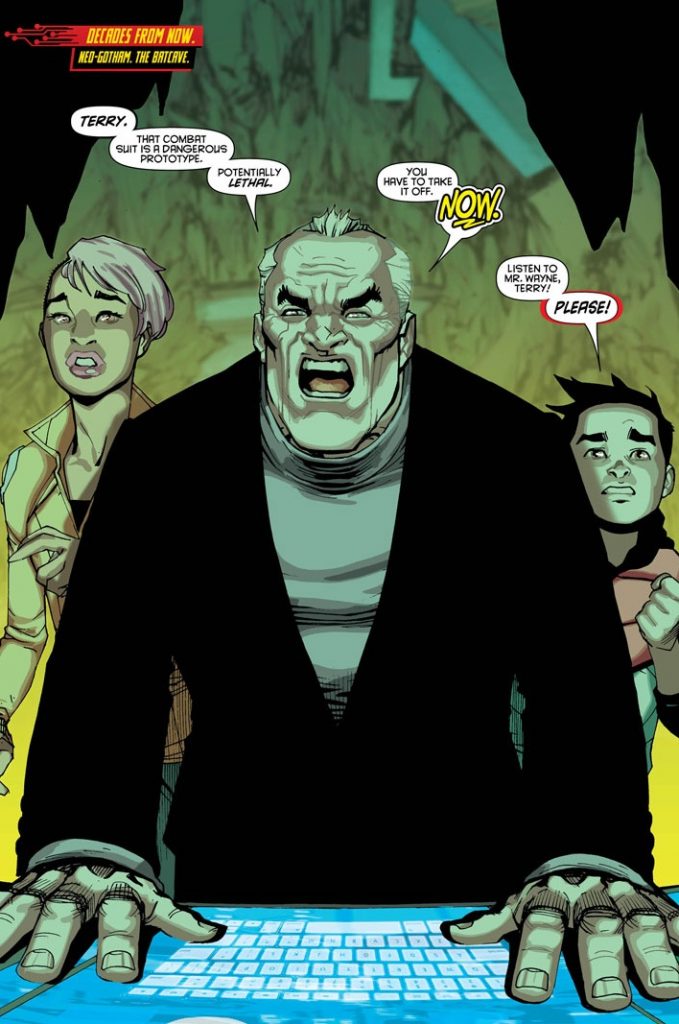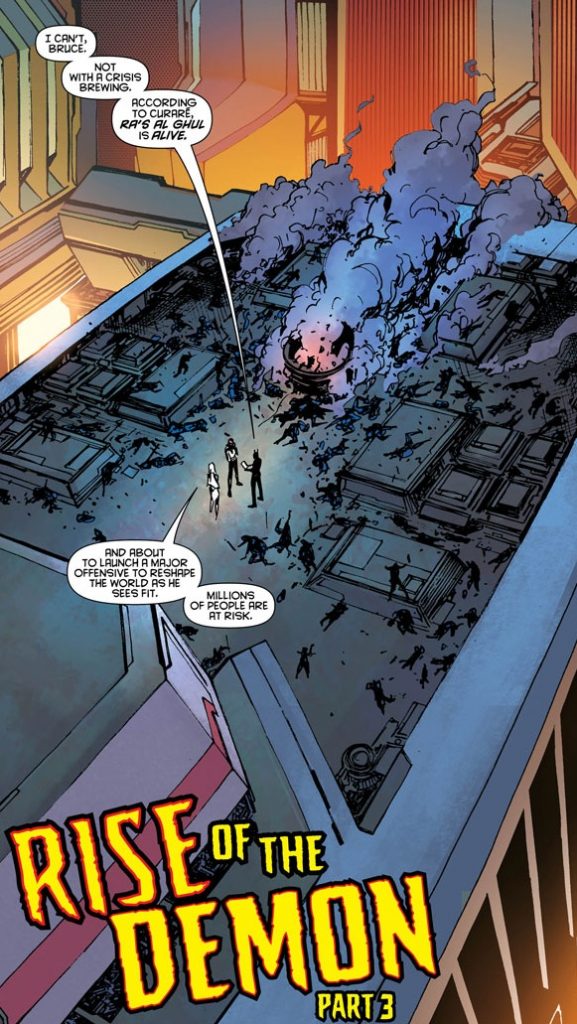 Armor-geddon
Ninja assassins and super-villains trying to take you out is one thing, but it seems that Batman's own armor may beat them to it! Throw in the news that Ra's Al Ghul is back from the dead (again!), and Terry has his work cut out.
Batman Beyond #8 hits the shelves on Wednesday May 24th. The regular monthly Dark Knight News review will be on your digi-screens at the same time. Read it right here in four, short days.