Alfred Pennyworth is finally getting his own series, and it's based on the Pennyworth television show.
Despite being a mainstay in Batman comics for almost 80 years, Alfred never got a comics series of his own to star in. Now, he will get his first mini-series based on the Pennyworth show, set at a time when  a young spy during the Cold War.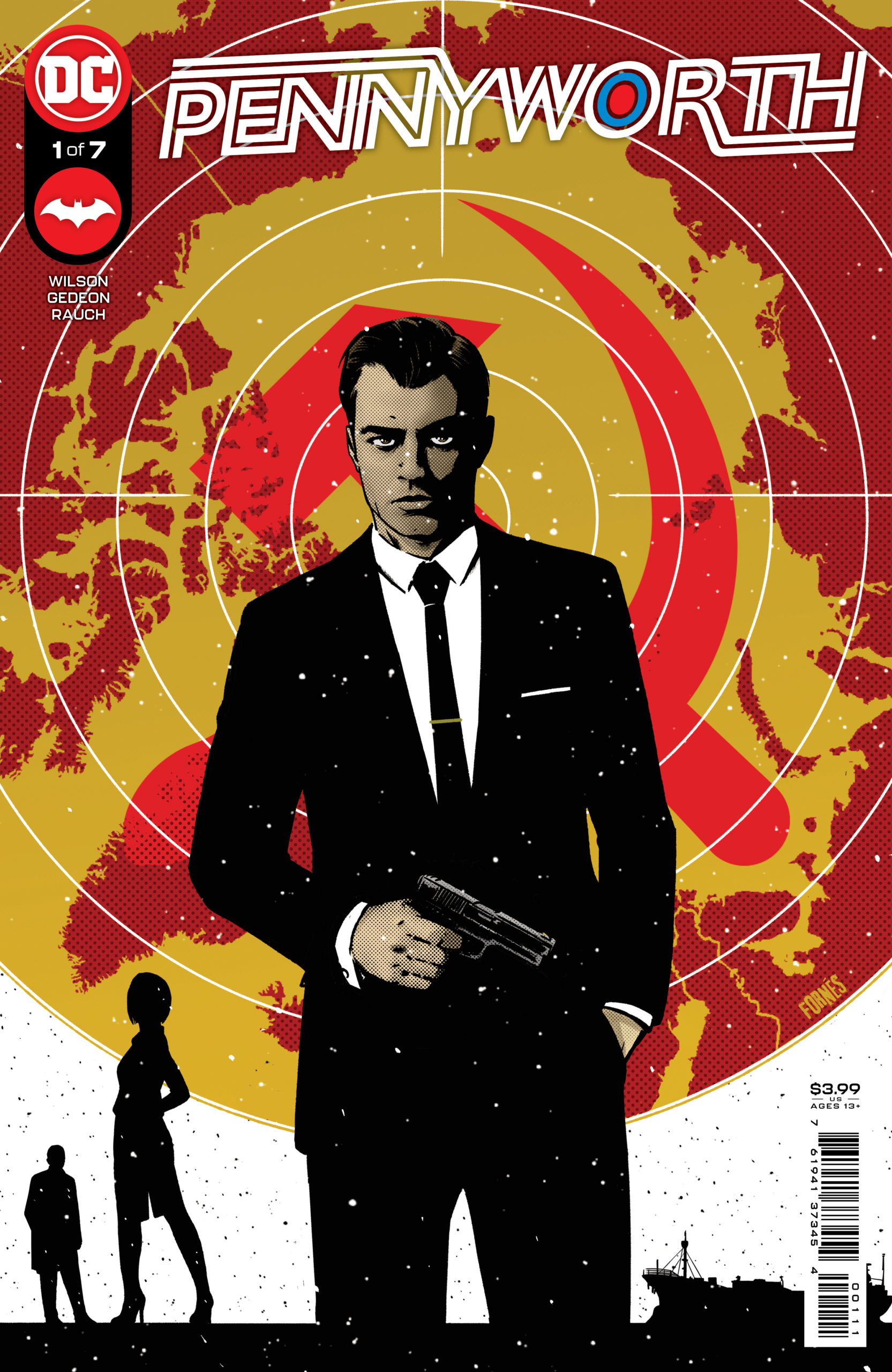 The series follows Alfred when he is not yet the Wayne family's butler, however, he's a counter-intelligence agent for the British government, working to prevent a nuclear war.
As you can see from the amazing cover by Jorge Fornes, the series has a huge James Bond influence. Just look at the bold red graphics and the silhouette of the women in the background. It looks exactly like a classic James Bond poster, or a Steranko Agents of S.H.I.EL.D. comic.
Batman: Gotham Knights writer Scott Bryan Wilson and Venom artist Juan Gedeon are the creative team behind this seven-issue mini-series.
Presumably, the comic will tie-into the Pennyworth show, which is currently ending its second season. A third season has been rumored for HBO Max.
Check out DC's official description of the series below.
'Pennyworth' Official Solicitation
story by SCOTT BRYAN WILSON
pencils by JUAN GEDEON
inks by JUAN GEDEON
cover by JORGE FORNES
Price: US $3.99 pages: 32
FC|DC On Sale Date: 8/10/21
1 of 7
CARD STOCK OPEN ORDER Variant by JUAN GEDEON
Price: US $4.99

Spanning the years between the hit TV show and today, Pennyworth tells the continuing adventures of Alfred Pennyworth as an MI6 counterintelligence agent – this time in Cold War-era Soviet Russia.

When Alfred and his partner receive intelligence that nuclear weapons are being manufactured near the Arctic Circle, they're off to infiltrate the remote military base to learn more. But things don't go exactly as planned, and the ramifications of this mission may be more far-reaching than anyone could have guessed, as our present-day butler gets dragged back into his past…
Source: gamesradar.com
Images May Be Subject to Copyright