The outlet that allows people to see the most DC characters all at once, right now, are the tv shows in the ever expanding Arrowverse. Since Arrow appeared on our screens in 2012, Stephen Amell has brought a gritty realism to his interpretation of a beloved DC character. In the 6 years since, three other shows have sprung up out of the same continuity. A tradition on these intermingling shows is for the massive casts of characters to meet and crossover with each other, to deal with a threat too big for any one of them to defeat alone.
The shows are all returning this October, and this means another crossover is coming. This one looks to be very special, because many know that this cast, and this TV universe is going to get even bigger.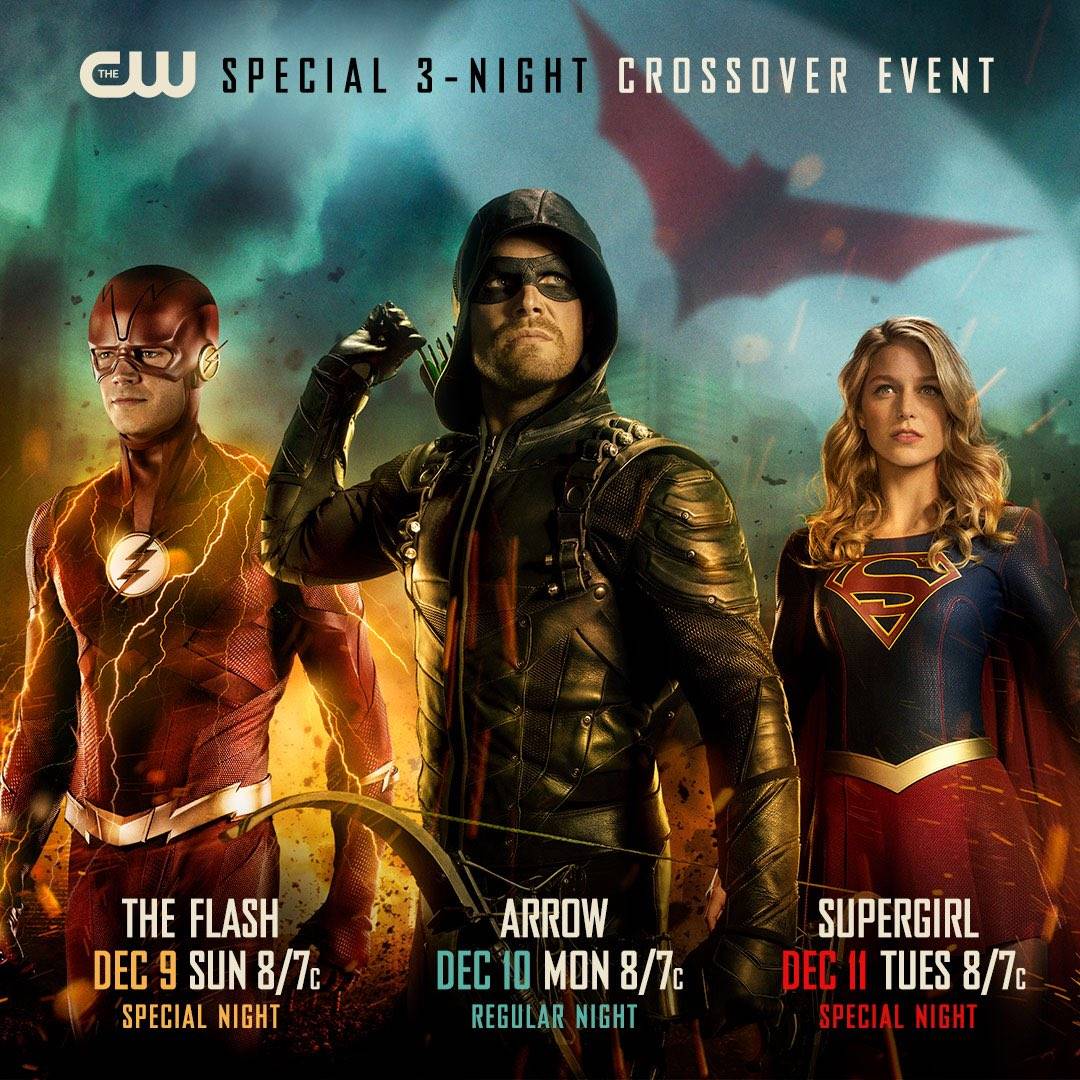 In the sky above them is a bright Bat Signal. We've heard about her arrival, but seeing a true Bat Signal, beckoning Ruby Rose's Batwoman just makes the casting and the imminent character all the more real and exciting. I don't know why, but putting a Bat Signal in the skyline of any DC poster just makes the poster look better by filling that part with powerful Bat goodness.
Up In the Sky!
With a new arrival like Batwoman, it takes an iconic returning character to turn this crossover from great to spectacular. Tyler Hoechlin's Superman will return in all three chapters of this crossover special. Hoechlin is one of the most sincere but markedly absent portrayals of Superman out there, so he's very welcome back on our screens. It's been said by those involved with casting that they're looking for a suitable Lois Lane to act opposite Hoechlin's Superman.
It'll be so rewarding to hardcore fans to see the mainstay heroes like Amell's Green Arrow and Grant Gustin's Flash meet with Superman. Throwing Batwoman into this cast of characters, our first glimmer at the Mantle of the Bat, will make this 3-night tv event truly unmissable.