Article by Adam Poncharoensub
By now, you must know that the #SnyderCut is on its way via HBO Max sometime in 2021. Rebranded as Zack Snyder's Justice League, it indicates that it is distinctly Snyder's vision. It's been said that WB is pumping over $30 million to help finish it, and it seems that Snyder's putting it to good use by upgrading the visuals at least a little. The theatrical cut of JL was (in)famous for its many flaws, the most glaring of which was the inconsistent CGI. Much of it was pretty terrible, and likely the most egregious attempt at CGI was Steppenwolf, the big baddie (or Supes' upper lip, depending on who you ask). Snyder's definitely righting that wrong and decided to tease his Vero followers with a low-resolution look at his new design for Steppenwolf
Take a look:
The theatrical cut of JL gave us a slightly deformed, but distinctly humanoid-looking man in armor, but Snyder's giving us something much more monstrous, where the armor isn't necessarily being worn, but a part of the character's body. Frankly, it's pretty cool. Highly stylized and definitely not out of a place in an anime, it makes me think of the first glimpse of Steppenwolf in a deleted scene from Batman v Superman. That first look in 2016 was definitely also more monstrous than the one featured in JL. I suppose that was always the direction that Snyder was going before WB and Whedon decided against it.
An evolution
In case you forgot, here's a look at him in BvS: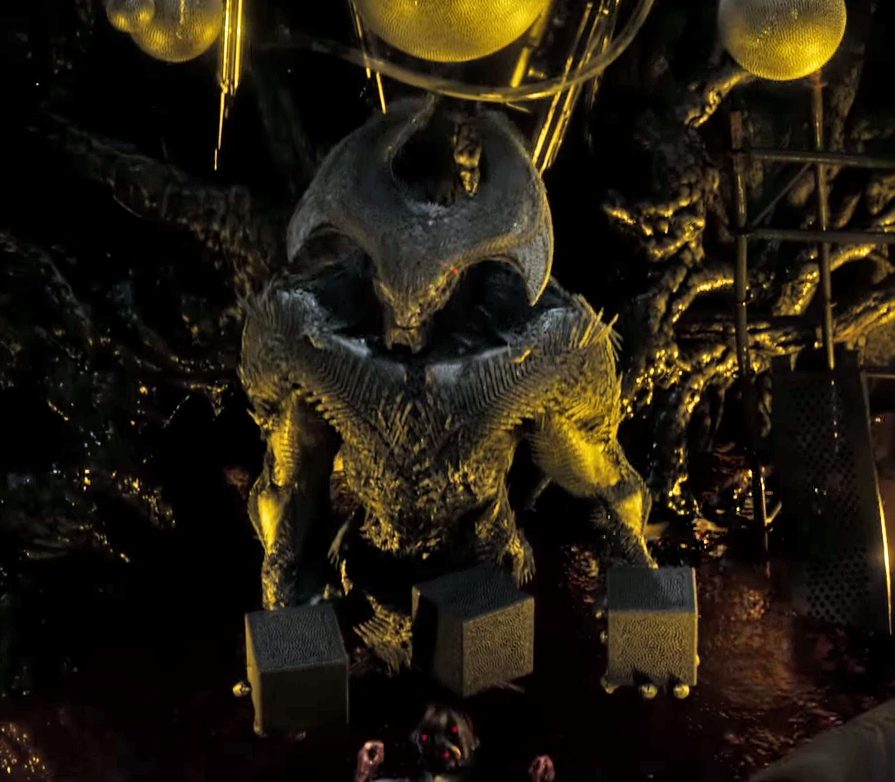 What I can gather is that the model is slimmer and leaner now, with much better lighting. Overall, it's a sleeker, more finalized product. Between 2016 and 2020, I'd imagine that technology has advanced a bit to create something that vastly improved. Especially compared to the one from JL.
For a comparison (and because I feel like the truth is irrefutable), take a look at this Tweet:
You vs the guy she tells you not to worry about #ZackSnydersJusticeLeague pic.twitter.com/kvQYX1l0RL

— ???? ?? (@_MrMattWhelan_) August 8, 2020
It's pretty clear which one is more fearsome. We've already gotten a new design for Steppenwolf, I wonder how many more goodies we'll be getting come August 22 at DC FanDome.
Zack Snyder's Justice League hits HBO Max in 2021.