Article by Steve J. Ray
"Joker War" was touted as a game changer from the moment it was announced, and with the following reveal we get a taste of just how much of an ongoing effect it will have on everyone's favorite Caped Crusader. Fans of vintage Image Comics, Wildstorm and WildC.A.T.S. will probably lose their minds at seeing the cover, from Batman #101, showing the Dark Knight standing side-by-side with Grifter! I know I did!
Check out this scoop, direct from DC, accompanied by some gorgeous artwork:
October Brings Conclusion, Consequences  and Aftermath to The Dark Knight
with Batman #100, Batman #101 and Detective Comics #1028

This October, there's more trials and tribulations than tricks and treats in store for Batman and Gotham City! As his ferocious battle with the Clown Prince of Crime comes to an end, there are more questions than answers ahead for Gotham's guardian (including a completely unexpected guest star)!

Here's an early reveal of covers and art from some must-have Bat-books coming your way in October!
BATMAN #100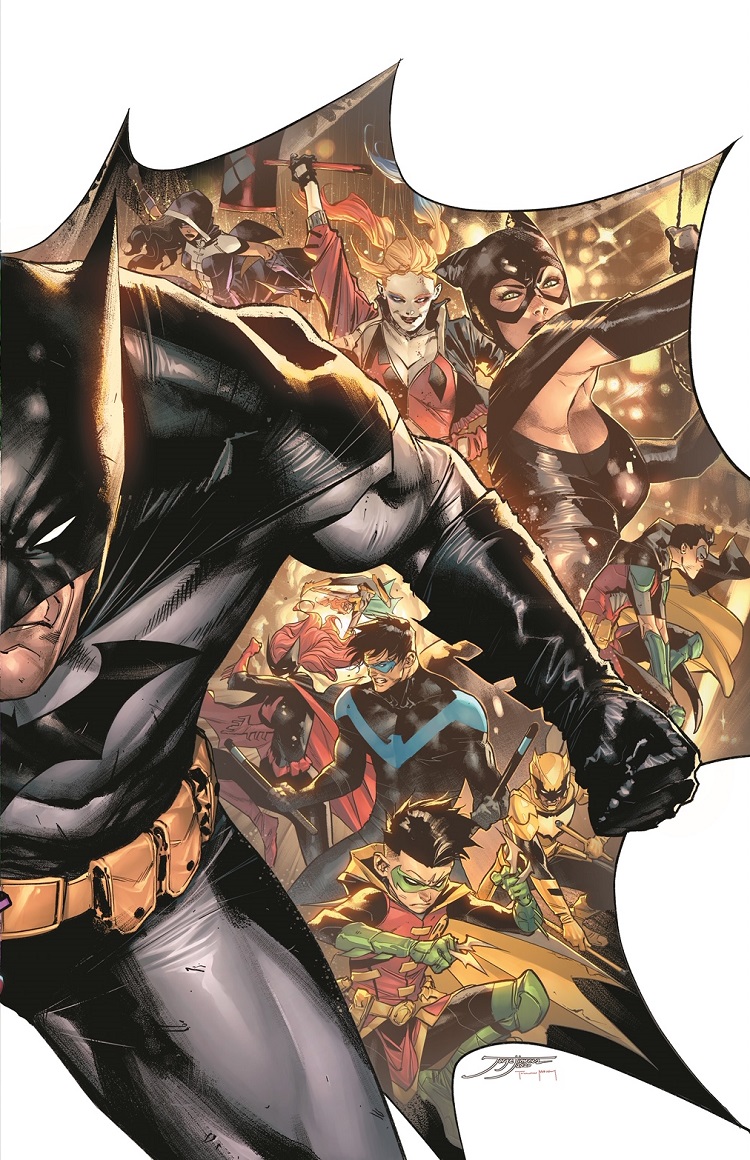 Written by JAMES TYNION IV
Art and wraparound cover by JORGE JIMENEZ, GUILLEM MARCH, CARLO PAGULAYAN and DANNY MIKI
Card stock variant cover by FRANCESCO MATTINA
1:25 card stock variant cover by JORGE JIMENEZ
On sale OCTOBER 6, 2020
In this extra-sized finale issue, "The Joker War" comes to a city-shattering conclusion as Batman battles The Joker in a brutal, no-holds-barred final duel! This is a fight 80 years in the making, and its outcome won't just change Batman's life – it will change Gotham City for years to come!
DETECTIVE COMICS #1028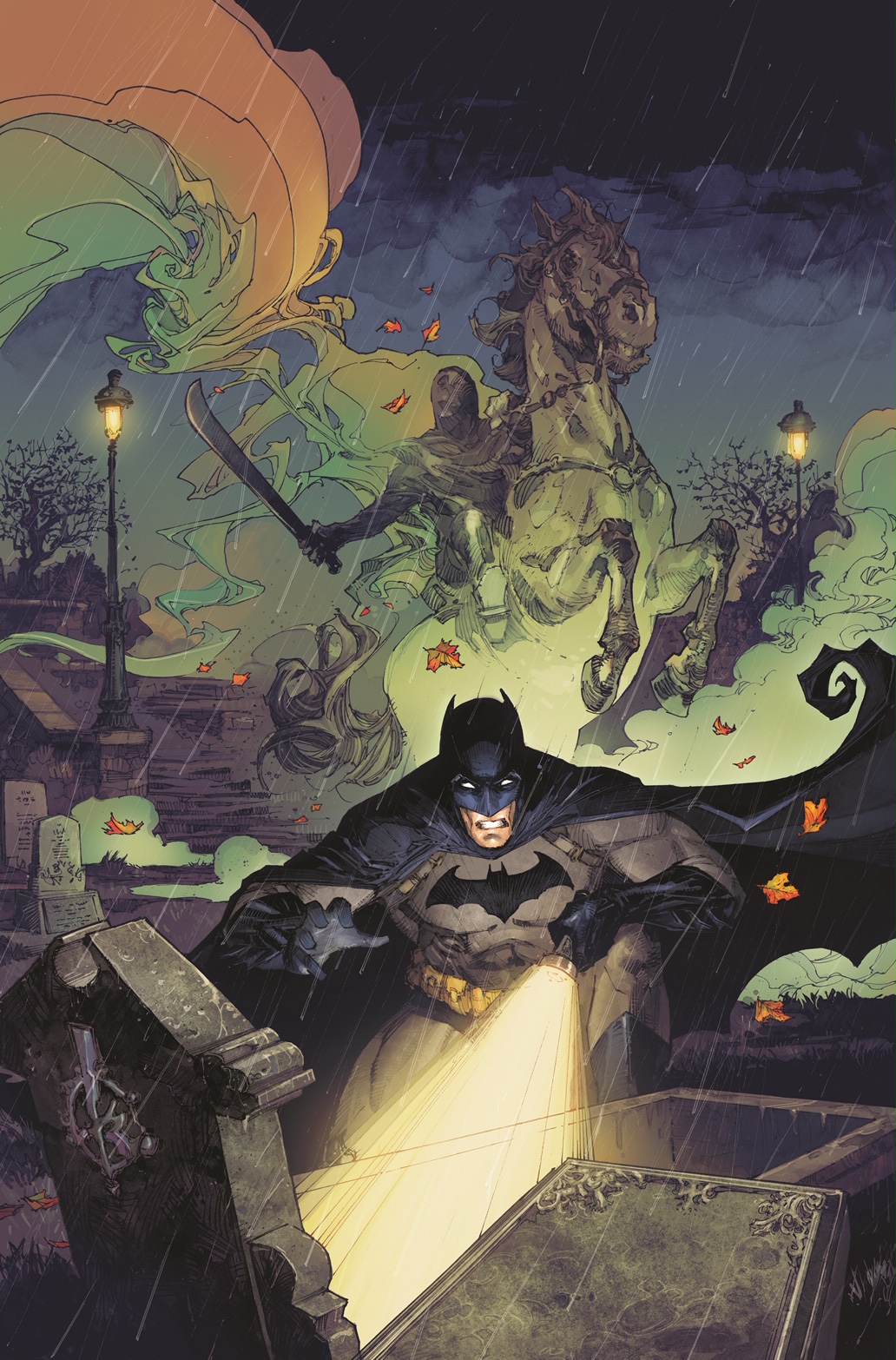 Written by PETER J. TOMASI
Art by NICOLA SCOTT
Cover by KENNETH ROCAFORT
Card stock variant cover by LEE BERMEJO
On sale OCTOBER 13, 2020
Spinning out of the events of "The Joker War" and Detective Comics #1027 comes a tale of the beginning of the end for Gotham City's status quo. With tensions flaring and a new mayoral candidate making his anti-masked hero agenda known to the city, Batman and his allies are stretched thin to keep the peace. But just as things couldn't look any worse, a string of gruesome murders has left a trail of the most corrupt in Gotham City losing their heads…literally. If Batman doesn't quickly find the killer – the Dark Knight will be next.
BATMAN #101
Written by JAMES TYNION IV
Art and cover by GUILLEM MARCH
Batman/Grifter card stock variant cover by FRANCESCO MATTINA
1:25 Grifter card stock variant cover by JORGE JIMENEZ
On sale OCTOBER 20, 2020
A new day dawns in Gotham City, and the horrific aftermath of "The Joker War" is only starting to unfold…how has The Joker's rampage affected the citizens of the city? What legacy did the Clown Prince of Crime leave, and how it will hit the Dark Knight? And why does Cole Cash – a.k.a. Grifter – now work for Lucius Fox?!
Don't miss these books when they hit comic book stores and digital retailers this October! For more information on open and operating comic book stores near you, check out the DC Comics Comic Shop Tracker at www.dccomics.com/comicshoptracker. For the latest news on the World's Greatest Super Heroes, visit the website at www.dccomics.com, or follow on social media at @dccomics and @thedcnation.
Images and Press Release Courtesy of DC Entertainment