Article by Adam Poncharoensub
Three years ago, Scott Snyder and Greg Capullo took us on a wild and wacky ride called Dark Nights: Metal. During said ride, we were introduced to DC's newest and most popular villain, The Batman Who Laughs. In case you didn't know, he is just one of many dark versions of Batman introduced during the event. Among them, there's also The Devastator, a fusion of Batman and Doomsday. DC and Funko, of course, have read our collective minds and are releasing Pop! figures for each dark Batman and the Devastator Funko Pop! Figure is the 5th of the 7 to be made available for purchase.
An FYE exclusive Pop! figure, it is now available for purchase on FYE's website for the price of $15.
Cute little Devastator
Check it out below: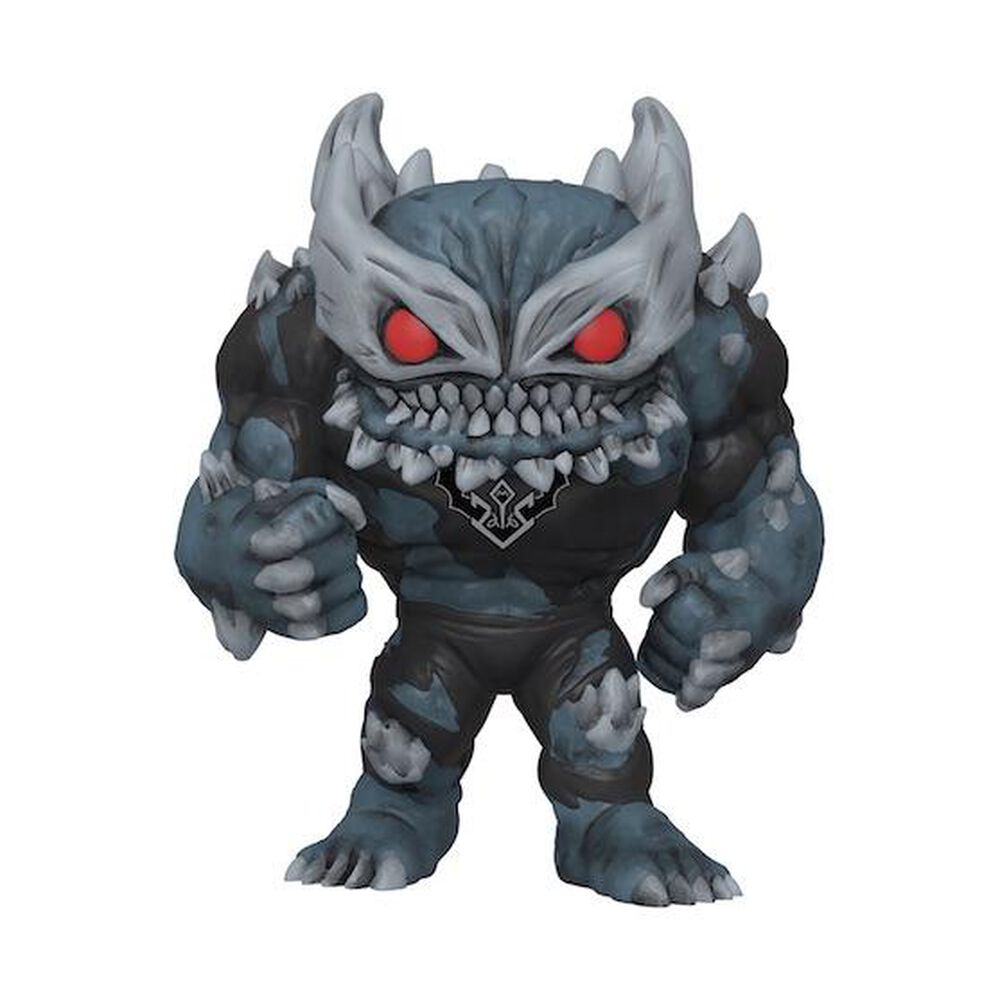 Personally, I've never really been a fan of Pop! figures. I don't particularly like their simplified, Chibi-esque design that they apply to every character. However, over the years, it seems that that realization kicked in and Funko are trying to make them a bit more distinguishable. For instance, this figure's paint job is absolutely phenomenal. While the sculpt is interesting and does a really great job of compacting all the big and loud features of the Devastator, the paint really shoots it into the stratosphere. There's so much depth and shadow being used that it actually looks powerful. Never thought I'd actually say that a Pop! figure looks powerful. However, I stick by the words I chose.
Overall, if I were a Pop! collector, I'd definitely be interested in adding this one to my collection.
The other four are available through other retailers like Entertainment Earth and Hot Topic.
Be sure to grab your Devastator Funko Pop! Figure before they sell out.
The sequel series Dark Nights: Death Metal will be released on May 13, 2020. Stay tuned to DKN for more updates.