Article by Philip Clark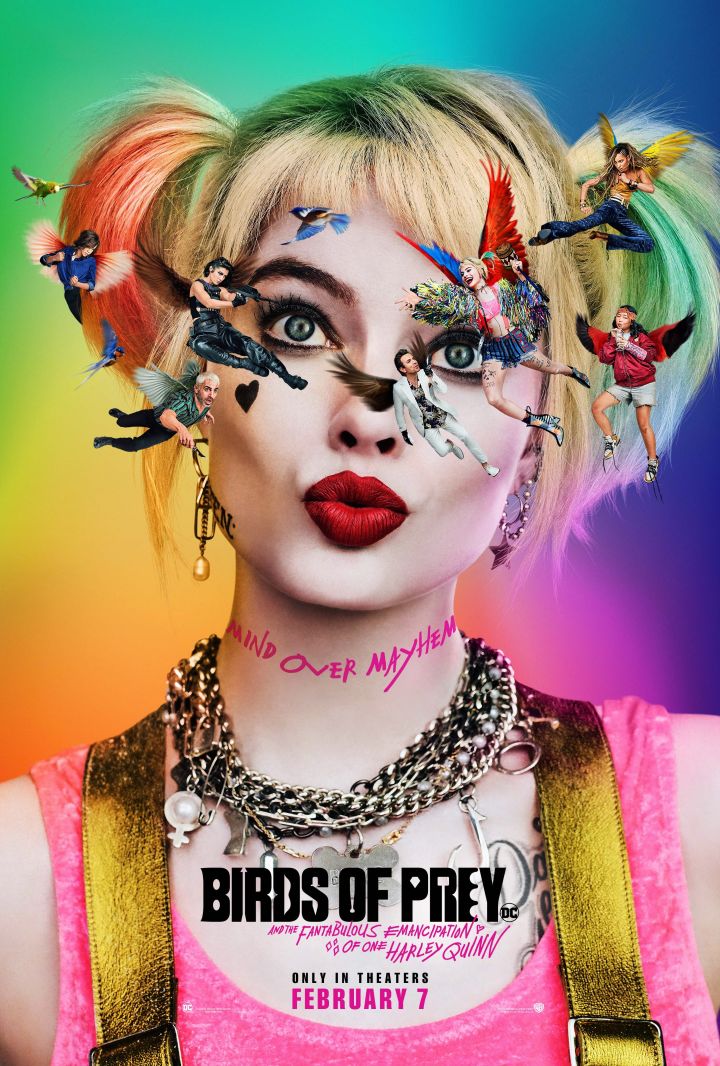 The latest Birds of Prey poster promises viewers a colourful time. This could however, be misleading. I mean, the Suicide Squad poster was one of colour and cartoonish doodles… the film itself? Far less so.
Margot Robbie's Harley Quinn takes front and centre, and flying around her head are some of the characters from the film… giving a whole new meaning to 'Birds of Prey.' The poster shows off Renee Montoya, Huntress, Black Canary, Katana, Victor Zsasz and Black Mask. The characters can be seen flying around in the foreground, as Harley's head looks wistfully into the distance.
What are your thoughts on the new poster for Birds Of Prey (And The Fantabulous Emancipation Of One Harley Quinn? Let us know in the comments below.