"Justice League is here and DKN is celebrating the release of the live-action film with reviews of the DC Universe Animated Movies starring 'The World's Greatest Super-Heroes.' Our ninth review is Justice League Dark."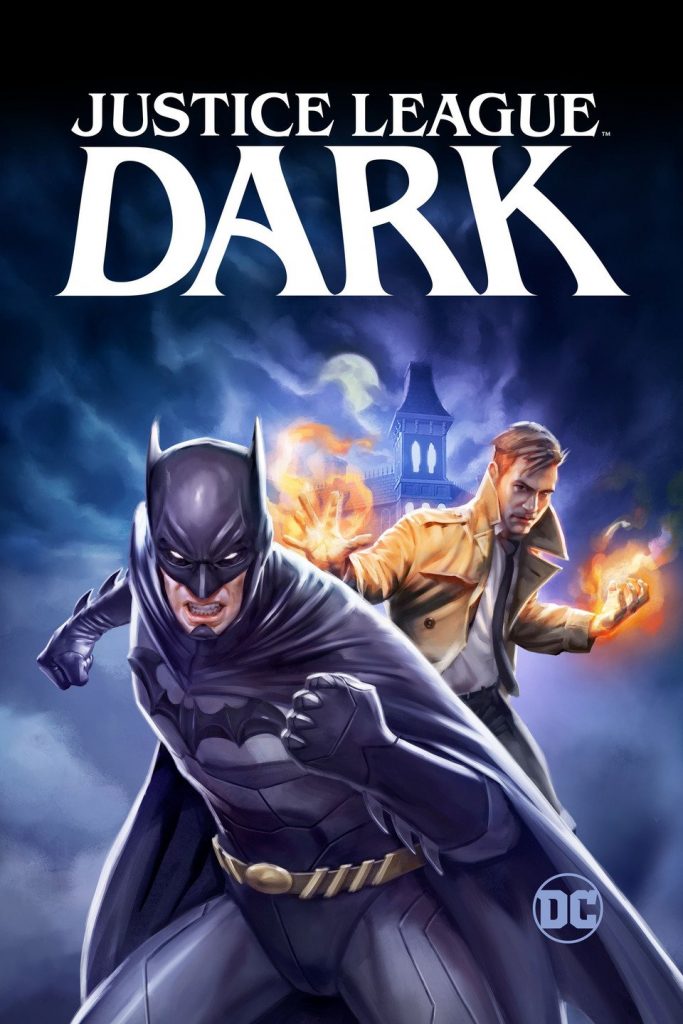 Director: Jay Oliva 
Writer: E.J. Altbacker 
Starring: Camilla Luddington, Rosario Dawson, Jerry O'Connell, Alfred Molina, Matt Ryan, Jason O'Mara, Nicholas Turturro, Roger Cross 
People who think their victims are demonic creatures, all over Metropolis, Gotham, and Washington, D.C., have committed violent murders. The Justice League believe magic is at play here and Batman, ever the skeptic, elects himself to investigate. Receiving a message from Deadman to see John Constantine, he heads off to see Zatanna. Meanwhile, Constantine and Jason Blood are engaged in a poker game with the Demons Three.
Justice League Dark works on some levels, but in many respects, it doesn't. There are great moments throughout the film, along with great performances and action sequences. I wanted to love this film, but despite all the positives, it just didn't work as an overall story for me.
One of the biggest issues is Batman's disbelief in magic at the beginning of the film. The Dark Knight may be grounded in reality, he's in a room with literal beings from another planet—magic isn't a far stretch. While it's in Batman's nature to investigate, I don't believe it's in his nature to be dismissive of something that he's dealt with before.
While the main Justice League is absent from a majority of the film, I thoroughly enjoyed the performances of Jason O'Mara (Batman), Matt Ryan (Constantine), Camilla Luddington (Zatanna), and Nicholas Turturro (Deadman). Ryan, reprising his role from the failed NBC series Constantine and his guest role in season 4 of Arrow, is at the top of his game; knowing this character very well. However, my favorite performance is Turturro as Deadman. He offered much-needed comic relief in an otherwise bland story.
The movie felt almost like a role-playing game, where the party had to go from point A to point B just to find out they actually need to go to point C to beat the bad guy. While I could have forgiven that approach, the villains of the film were uninteresting. The action was great, but I found myself feeling like the scenes were too long because I had no connection to the villains.
CONCLUSION 
Jay Oliva did a great job at presenting entertaining action sequences and getting the best performances from the cast, however without a solid story or villain the film falters. Ryan continues to excel as John Constantine and I fell in love with Turturro's Deadman. If you're a fan of the magical side of the DC Universe or enjoyed Constantine, Justice League Dark is definitely worth checking out.

That's it for our Justice League animated review series. If you missed our past reviews, click here.