Cast: Will Arnett, Michael Cera, Rosario Dawson, Ralph Fiennes, Zach Galifianakis
Writers: Seth Grahame-Smith, Chris McKenna, Erick Sommers, Jared Stern, John Whittington
Director: Chris McKay 
(Minor spoilers below)
The LEGO Batman Movie is a fun, exciting, imaginative film that I can't wait to rewatch the minute it is over. Will Arnett created a unique take on the character in 2014's The LEGO Movie, and Warner Bros. quickly took notice, announcing a standalone film for the hit movie's standout.
In summary, Batman is used to a lone life of luxury, ass-kicking, gadgets and of course lobster. His closest friend/ally is his always faithful butler, Alfred, who is quick to point out how much happier Bruce Wayne could be with more people in Batman's life. Enter Dick Grayson and Barbara Gordon, who both nearly enter the picture simultaneously. While Bruce deals with relationships in his personal and professional life, his arch nemesis, the Joker, is on a one-man mission of vengeance since finding out he's not Batman's greatest enemy.
Breaking down to its core, The LEGO Batman Movie has a solid foundation, exploring relationships and how life is better when you share it with others. Adding to the emotional depth is a whole mix of fun. References, humor, references, action, references, easter eggs, REFERENCES. Really, this movie is loaded with so many references from Batman's 78-year history. And none of it is distracting, but rather enhances the film. This movie is a blast from start to finish, not just for Batfans but a movie fan in general.
Bonus Features
Warner Bros. has stepped up in their extras for The LEGO Batman Movie. We have deleted scenes, animated shorts, featurettes, promotional materials and more.
Featurettes
One Brick At a Time: Making The LEGO Batman Movie (16 minutes) – The longest of all the special features, we get a bit of a timeline piece, as the artists slowly put together parts of the film
Rebrick contest winner (2 minutes) – Cool shorts made by fans
Inside Wayne Manor (2 minutes) – Ol' Bruno gives us a tour of Wayne Manor
Brick by Brick: Making of The LEGO Batman Movie (3 minutes) – Director Chris McKay and the stars discuss their characters
Behind the Brick (4 minutes) – LEGO Batman says some good things about himself
Me and my Minifig (1 minute) – The stars meet their figure counterparts
Animated Shorts
Dark Hoser (2 minutes) – Batman joins the Canadian Justice League
Batman is just not that into you (2 minutes) – Harley Quinn hosts a show from Arkham (pay attention to the credits!)
Cooking with Alfred (2 minutes) – Exactly what the title tells you
Movie Sound Effects: How Do They Do That? (1 minutes) – Villains audition for a new gig
The Master: A LEGO Ninjago Short (5 minutes) – a fun short from LEGO's next movie
Deleted Scenes
Batcave Studio – Batman creates some sweet sounds and asks for a favor from Commissioner Gordon, aka "Jimgo"
Lollipop – The Dynamic Duo track down a canine
Batman & Mayor Swap – The scene building up to Batman's body switch with the mayor
Clayface – How Clayface oozed into a high-security facility
Commentary with director Chris McKay
Promotional Materials – 10 (!) trailers for the movie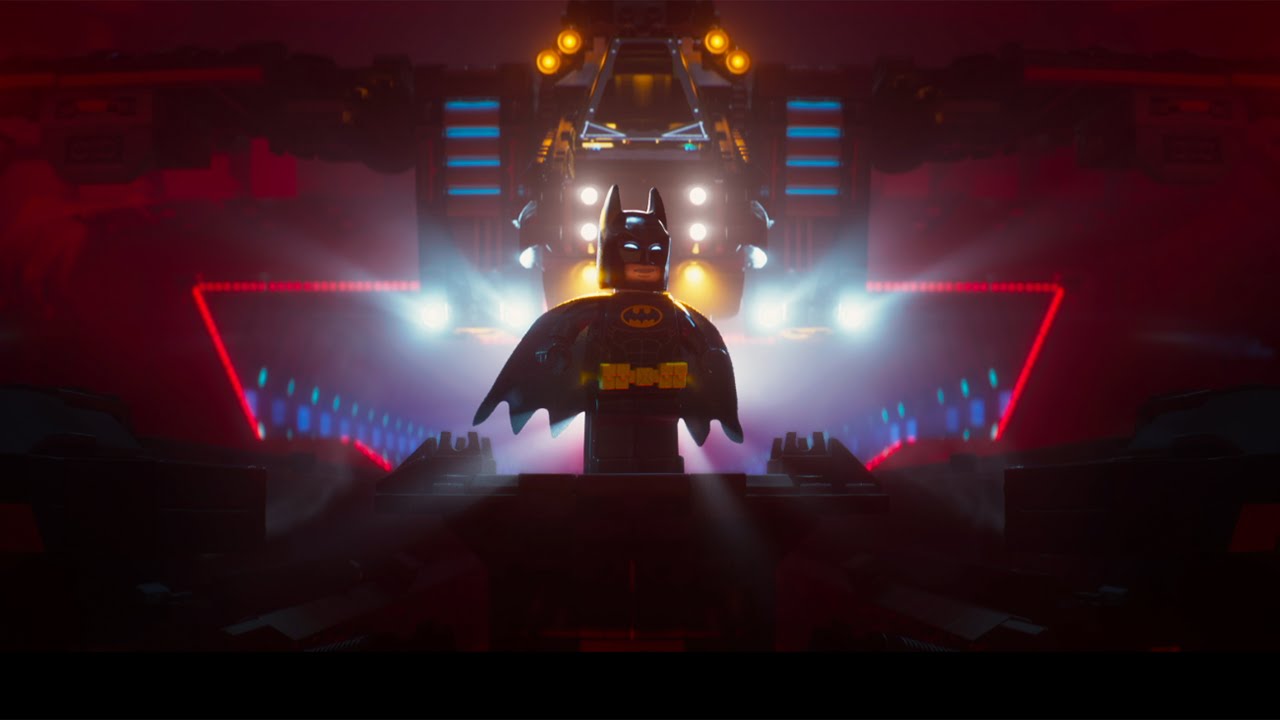 Conclusion
Overall, this movie rocks. Everything about it is fun, lighthearted, and full of heart. Will Arnett expands on what he did in 2014's The LEGO Movie and nails it. Director Chris McKay and everyone at Warner Animation Group have created a must-own animated masterpiece for movie fans of all ages. If you can't wait for the Blu-Ray, buy this.