HBO Max has announced that Harley Quinn's Kite Man will get his own spinoff series, titled Noonan's.
In an exclusive interview with Variety, executive vice president Suzanna Makkos said:
We love the wild and fun world of Harley Quinn so much we just had to make a spin-off and who better to center it around than the outcast Kite Man. Justin, Patrick, and Dean have created the perfect local hangout for Gotham City's not-so-finest at Noonan's, where bar patrons can blow off steam after a long day of mayhem
The new series will follow Kite Man and his new girlfriend, Golden Glider, as they attempt to be criminals to support their purchase of Noonan's, Gotham's seediest dive bar.
Matt Oberg will reprise the role/s of Kite Man/Chuck Brown from Harley Quinn.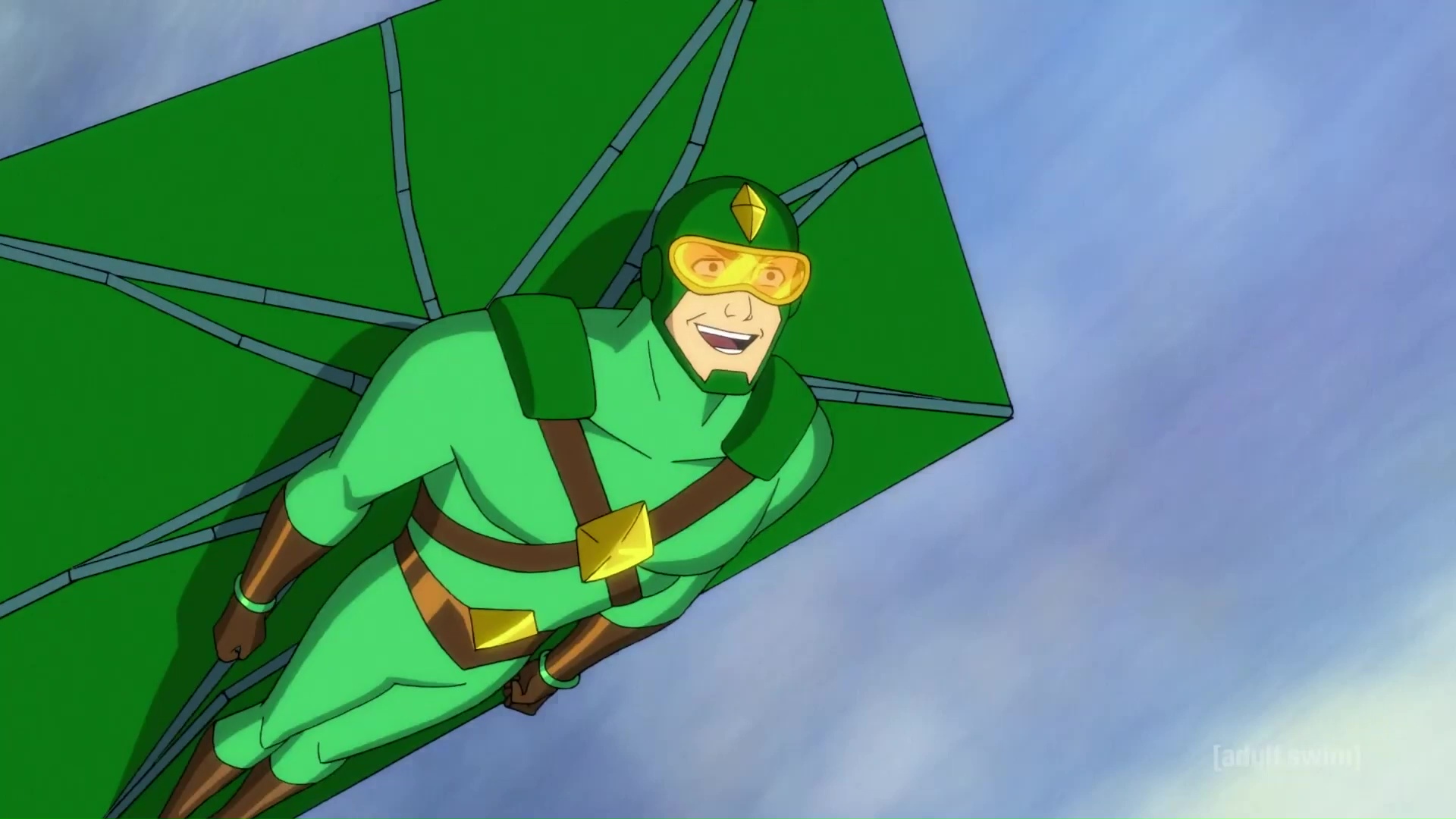 Executive vice president, Peter Girardi, added:
Harley Quinn unlocked a world of hilarious possibilities with the iconic Super Heroes and Super-Villains of the DC Universe. Exploring this world further with our partners at HBO Max and DC is going to be a lot of fun. Plus, after getting dumped by Poison Ivy, the least we could do was give Kite Man his own show.
Harley Quinn started in 2019 and has received amazing reviews from fans and critics since the beginning Variety's chief TV critic, Caroline Framke, wrote:
Harley finally gets the kind of room to shine and mess up and grow that DC figures like the Joker and Batman seem to get every other week. She also, finally, gets to be straight up hilarious; Harley Quinn is a love letter to the Batman universe, but it's first and foremost a comedy that spits more jokes per scene than most live action sitcoms attempt in an entire episode.
Harley Quinn season 3 will be released in the summer (hopefully this year) on HBO Max.
Source: Variety
Images May Be Subject To Copyright