This month saw the release of the Gotham City Villains Anniversary Giant, where we celebrated the worst of the worst, and since Danny DeVito, actor of Penguin in Tim Burtons 1992 film Batman Returns, has returned to DC as an author for the book, let's talk about other DC actors who went on to become DC authors.
Gilbert Gottfried – Nick Knack
Best known for voicing Mr. Mxyzptlk in Superman: The Animated Series, Justice League Action, and the LEGO DC video games, comedian Gilbert Gottfried is the first on our list of actors-turn-authors. Co-staring with DeVito in Animal Cracker in 2017, Gottfried first joined the DC Universe in the 1980's live-action series, Superboy.
The series followed Clark Kent before he grew into his Superman title, similar to the Warner Brothers series Smallville. In one episode, Superboy ran into an original villain named Nick Knack, a sort of proto-Toyman. Nick Knack's story continued in the comic series The Adventures of Superboy #20, co-written by a young Scott Lobdell and Gilbert Gottfried himself.
Helen Slater – Supergirl
Playing the main hero in the 1984 movie Supergirl, Helen Slater's also well known in the DC Universe for playing Talia in Batman: The Animated Series, Lara in Smallville, Martha Kent in DC Super Hero Girls, and Eliza Danvers in the CW's Supergirl.
A special story was released in 2009 for Supergirl's 50th issue, where Slater returned by co-writing a Supergirl adventure with none other than Jack Black. The issue was set as a televised debate between the Daily Planet's Ron Troupe and Cat Grant about what Supergirl truly means to Metropolis.
Brec Bassinger – Stargirl
Geoff Johns first got into the DC Universe with a series called Stars and S.T.R.I.P.E., which introduced us to Courtney Whitmore, the young woman who would later become the hero Stargirl. Now there's a Stargirl TV series, based on his early work, that's heading into its third season, featuring the talented Brec Bassinger as the lead character.
Celebrating Johns' hero's newest influx of love from fans, he and Bassinger thought of a new adventure for Stargirl. Although not really a comic, the story is a series of notes written from Courtney's perspective as she attempts to balance her school and hero lives.
Camrus Johnson – Batwing
Playing Luke Fox in the CW's Batwoman, son of the beloved Lucius Fox, Camrus Johnson got to wow the world by introducing us to the live-action Batwing suit. Not only that, but he also became a co-writer for Batman: Urban Legends #4.
While Luke's brother Tim "Jace" Fox has been grabbing headlines of late as "The Next Batman," Camrus used his space in the Urban Legends collection to explore Luke's own history and dynamics with his once-estranged brother, all while reinforcing what Luke brings to the table as a hero in his own right.
Ike Barinholtz, Heidi Gardner, Bobby Moynihan – Two-Face, Miss Tuesday, The Penguin
Although there are three people that returned to DC as authors for this, it was all for one project, so I'm counting it as one entry.
The HBO Max series Batman: The Audio Adventures, which is full of drama, depth, and dark comedy, also brings a surprising list of stars to voice its characters. Writer, Dennis McNicholas, enlisted the comedic talent of the voices behind the beloved characters, hoping they could flesh out their backstories since they played those characters. Ike Barinholtz reported in for another night in the life of the self-battling Two-Face, Heidi Gardner for an encore of the scene-stealing Riddler hench girl Miss Tuesday, and Bobby Moynihan for a return to the deceptively threatening Penguin.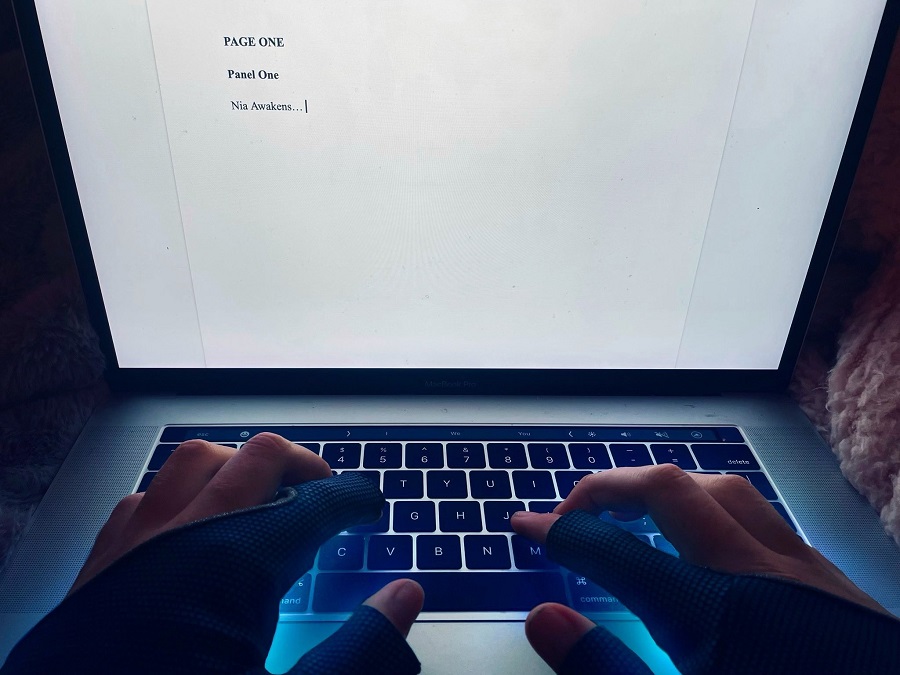 Nicole Maines – Dreamer
In its later seasons, the CW's Supergirl brought in the character Dreamer, played by Nicole Maines. They had already fought with hard topics such as sexism, xenophobia, homophobia, and transphobia, however, with Dreamer being a transgender character, it was a new fight entirely.
Playing the first-ever transgender superhero on television, Maines managed to inspire many, enough that, even after the Supergirl series ended, she was given the chance to write Dreamer in her own comic for DC Pride earlier this year. Dreamer is far too important a character to be left behind, as she's someone who has made as much history for the LGBTQIA+ community as Batwoman's Kate Kane did (and still does).
The Gotham City Villains Anniversary Giant #1, featuring a Penguin story written by Danny DeVito and drawn by Dan Mora, is available in print and as a digital comic book right now.
Images Courtesy Of DC Entertainment