"Rescue Op"
Writer: Joshua Hale Fialkov
Director: Vinton Heuck
Starring: Troy Baker, Zehra Fazal, Oded Fehr, Grey Griffin, Josh Keaton, Stephanie Lemelin, Jesse McCartney, Danica McKellar, Nolan North, Khary Payton, Jason Spisak, Alison Stoner, and Keone Young
EDITOR'S NOTE: Potential Spoilers Ahead! This review may also contain language and subject matter for mature audiences!
Brion Markov searches for his missing sister and picks a fight with the Sensei.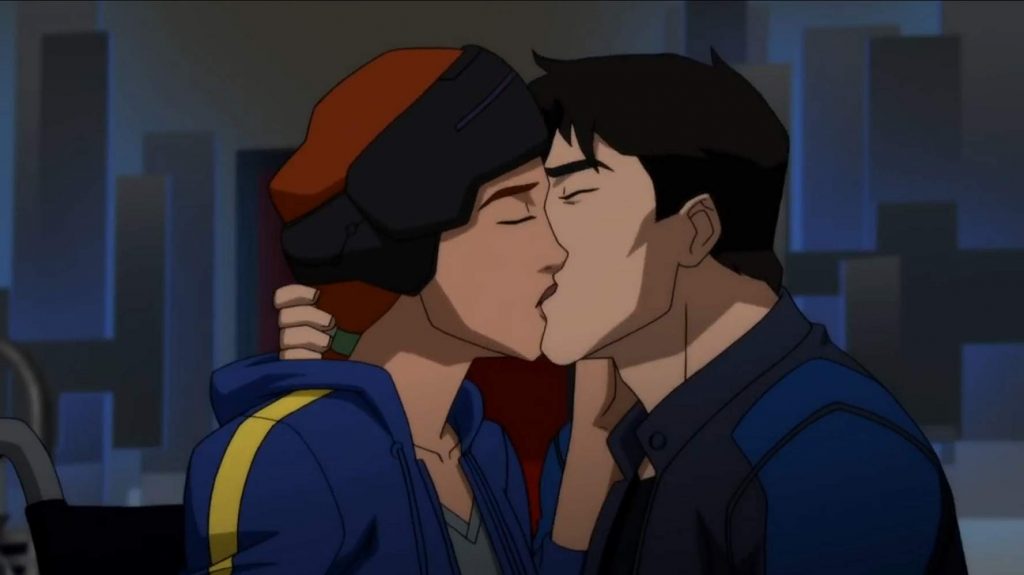 Pizza Is A Metaphor For Sex!
In my last review, I mentioned that the episode reminded me of an okay pizza. I heard a saying once that sex is like pizza. "Rescue Op," in my opinion is foreplay. Or if you will, the first bite of pizza. Is anyone else hungry? Sorry (focus, Kevin).
Speaking of foreplay, it was great seeing Barbara and Dick's relationship progress. It's always great to see these characters in and out of costume. Get your mind out the gutter! That's not what I meant!
Seniors Leading The Freshmen
Connor has a gift for mentoring. It was apparent in season two as it is this season. After he and Clark finally came to terms with their relationship, it's easy to imagine that Clark has served as a good role model for Connor. It also makes sense that Connor can relate so much to Brion, as he too was quick to anger and needed guidance.
The same can be said for Halo and Artemis. The show-runners seem to be echoing themes from previous seasons. Like Artemis in season one, Halo is also harboring some secrets. Let's hope that these secrets won't be detrimental to the team.
Conclusion
A better episode than "Away Mission." It was really good…pizza? One of my friends on Twitter mentioned wanting to see more of Cassie and Tim's relationship. I would like to see that one also, but I really want more of Barbara and Dick's relationship. Bat-double date, anyone?