What a wild week it's been in the world of DC on film, commonly known as the DCEU even though that's not the official title. Come on WB, give us an official name! Earlier this week it was reported that Henry Cavill and WB had decided to part ways and that Cavill may no longer play the Last Son of Krypton. Superman cameo issues in Shazam!, no solo Superman film on the near horizon, and Cavill accepting the lead role of Geralt in The Witcher Netflix series all being among the reasons why.
This also led to stories of Ben Affleck possibly being right behind Cavill, leaving DC without 2 of its 3 Trinity members.
However, now it seems like all of it might be a lot of ado about nothing. Starting with a tweet from Cavill's agent, Dany Garcia, stating:
Be peaceful, the cape is still in the closet. @wbpictures has been and continues to be our partners as they evolve the DC Universe. Anticipate a WB statement later today.
Could just be damage control, but then later we get the following Instagram post from Henry Cavill himself.
https://www.instagram.com/p/BnpPIrmFN9n/?taken-by=henrycavill
Again, doesn't really say anything and is kind of…odd…but why else would he post it if he was done and not interested in the role anymore?
TMZ then reported that the entire conflict between WB and Henry Cavill is fake and that it was an invented conflict for headlines. Since there is no current plan for Superman's next appearance on film, there is no real reason for conflict.
Another reason for Cavill's "Departure" was scheduling conflicts, but with no Superman schedule there is no conflict and he "Would be in play" to return as Superman if/when that happens.
Say what you will about Zack Snyder's filmmaking and storytelling, but he personally cast every role in the films he was involved in and absolutely nailed every single one.
Although Cavill has been extremely limited with what he has had to work with as Superman, I think he's done a fantastic job. The few glimpses of "Classic" Superman we saw in Justice League were great and he deserves a chance to star in a solo film again.
Even though it's possible and likely the rumors of Cavill leaving might not be true, I do believe the Affleck ones are. Starting with him stepping down as writer and director of the solo Batman film, his mailed in performance in Justice League (at least the Whedon directed scenes), and the lack of confirmation (still!) with the Reeves film, along with his personal struggles with alcohol addiction, it just makes sense that he's done as Batman. Which is a shame, since he was amazing in Batman v Superman.
Just in case there is merit to either of these rumors and one or both of these actors leave their respective roles, let's get one last look at the first live-action Trinity.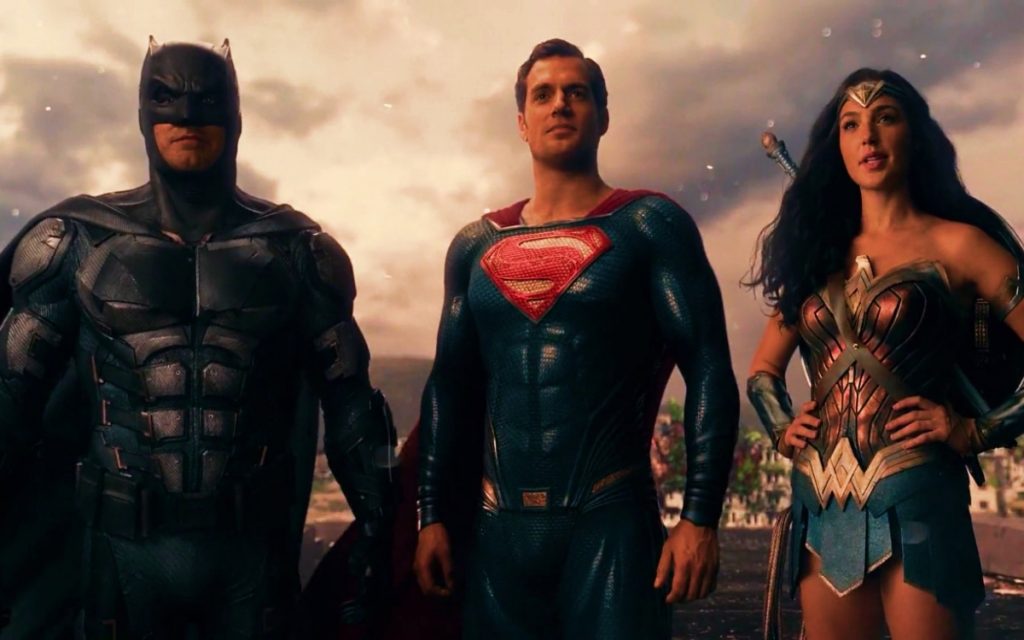 Do you think Cavill and Affleck are out? Do you think Cavill's rumors are just that, rumors? Let us know!