For those DC fans who haven't seen the Justice League film as yet, don't worry this is a spoiler-free review. So you can keep reading. Roadshow Films in affiliation with Warner Bros. invited me to the Melbourne premiere of Justice League and having walked into the film with balanced expectations; I walked out a happy DC fan. Very happy. DC films are always heavily scrutinized, more so than Marvel films and it hasn't taken much in the past for the critics to jump onto the popular bandwagon of pointing out all the wrong things that come out of the DC film Universe.
Justice League is a pure superhero film that's fit for all pop culture fans, the tone of the story has been lifted from the dark, gritty approach taken with Batman v Superman to providing a smart balance of humor, calmness, sensitivity, and just enough classic comic book action. Initially, the runtime of the film sparked debate, but given the flow of the story and character building, they got it right being just under two hours. Scene to scene sequencing and the overall story flowed well with no "fillers."
Justice League's opening sequence is a classic comic book offering, and for those of you that love your Batman comics, you should appreciate the scene. We definitely see a different Batman; Bruce Wayne has evolved from vigilante to a more genuine leader. Knowing that enemies are coming, he has cast aside his own way of doing things, to form a team. He's more human than ever, understanding that he can't tackle what's coming on his own, and with that, his relationship with Wonder Woman is strong. They both challenge each other in different ways with Bruce knowing what Wonder Woman is capable of as a hero and leader. In his own classic 'Wayne' style, he finds how to get the best out of her. She, in turn, shines as a critical player in the group. Her intelligence, presence, and strength demand the focus of fans when she is on screen.
The backstory to Aquaman, Cyborg, and Flash are well balanced throughout the film without being too dominating, and with that, I found Cyborg's to be the most powerful concerning the importance he will play to the Justice League later on in further films. Barry Allen, being the youngest of the group has the most significant improvement to make as far as harnessing his powers are concerned. Amongst some of his peers who are seasoned warriors, he is still learning what he is capable of and is guided by the group in key action sequences. Aquaman is an interesting character, one of which is very different to what we have seen in the comic books; his persona is gritty, a little dark, but he is a team player, so I will be keen for comments from our fans who are avid readers of Aquaman.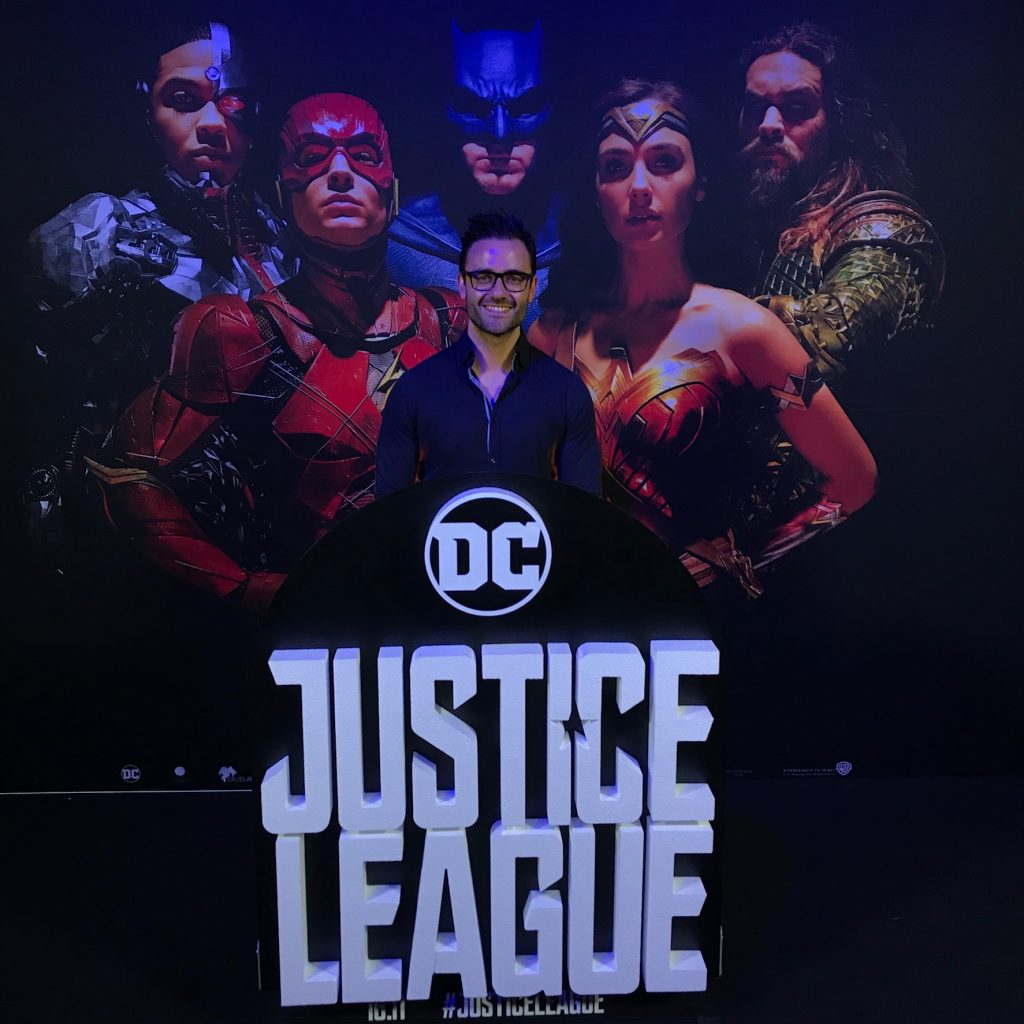 Superman/Clark Kent is the key that the Justice League need in their quest against Steppenwolf, his on-screen time was well-timed and left you wanting more. One of my favorite scenes without revealing too much involves the Justice League first being confronted by a revived Clark Kent, the "boy scout" in this scene is clearly gone, and we are reminded just how powerful Superman really is.
The CGI (computer generated imagery) is well created and produces a classic 'Snyder' backdrop. The action scenes between Steppenwolf and the Justice League are reflective of a classic comic book being brought to life. Steppenwolf is presented as a formidable force with the focus of destroying anything or anyone who gets in his way, and one of the things I really enjoyed about this film is that he is the sole villain. I'm a firm believer in with these types of films. The story can be diluted when you have too many villains presented as part of the core story. Simplicity is best when you're creating a good vs. bad storyline. Justice League does it well.
The movie presents two post-credit scenes, so you MUST stick around. One is not too long into the credits, and then there is a final scene at the end of the credits that is entirely unexpected that will leave you gasping! At the Melbourne premiere, the closing scene post-credits received an applause from the crowd, so make sure you sit and wait. It is well worth it.
Justice League is a classic comic book film, with beautiful classic scenes. The major characters receive a right balance of screen time; the action-packed story should leave DC fans wanting more and with more films to come in the DC universe this story sets us up for the continuation of an exciting journey in the years to come.