It looks like Sonic Drive-In is adding more fun for superhero fans. Justice League Action toys are now included with their Wacky Pack kids' meals, for a limited time only.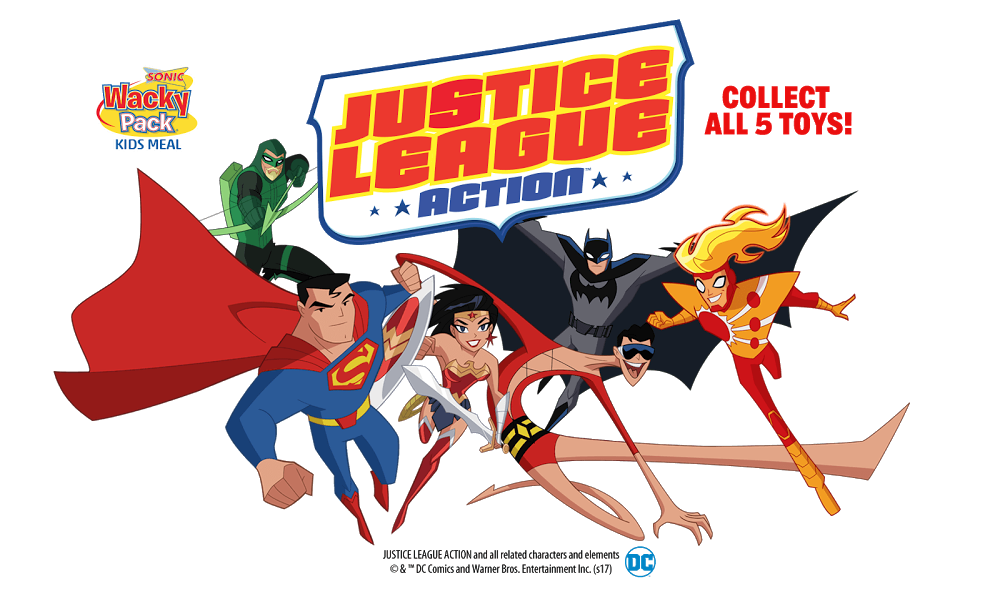 There are five toys to collect. They include Batman, Superman, Wonder Woman, and Firestorm. This is unique because Firestorm toys are not very common. Get them while they last!
For added fun, play the new Justice League Action game, "Nuclear Rescue" in the free SONIC Wacky App for a limited time only, which can be downloaded from Google Play and the iTunes App Store.