"Batman/Superman: World's Finest" #2
To say that everyone at Dark Knight News was saddened by the cancelation of Batman/Superman last year would be an understatement. So, getting the news that the title would be relaunched in 2022 with a stellar new creative team and the return of the classic "World's Finest" title, the disappointment was replaced with joy. Batman/Superman: World's Finest #2 will be released on April 19th, but Dark Knight News has received an advance review copy, and the covers. All we can say is, if you liked the first issue, then you're going to love #2!
Batman/Superman: World's Finest #1 came out last month and was loved by fans and critics alike. The amazing blend of vintage comic-book fun, married with modern-day storytelling, fast-paced action, pitch-perfect dialogue, and stellar art ensured that the book became a runaway hit.
Check out the series trailer, four covers, and the clean art for page 14 of issue #2 below!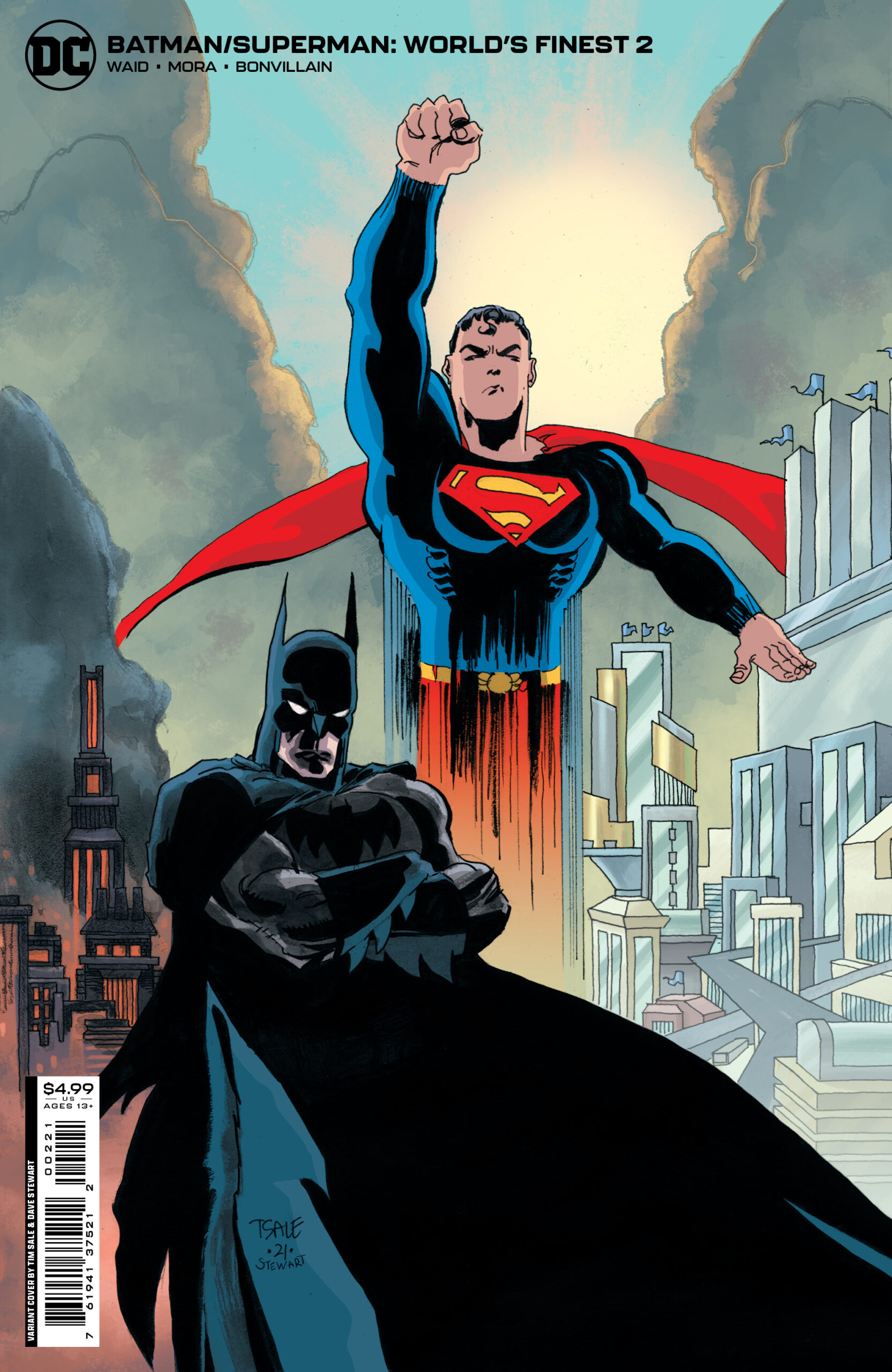 Are you excited? We sure are! With a story by Mark Waid, art by Dan Mora, Colors by Tamra Bonvillain, letters by Aitya Bidikar, covers by Mora, Tim Sale with Dave Stewart, Pete Woods, and Jorge Jimenez with Alejandro Sanchez, there's a lot to be excited about!
Add in classic bad guys, and an all-new demonic threat, in the form of The Devil Nezha, and what you get is classic comics entertainment for the 21st century.
Is Batman/Superman: World's Finest #2 on your pull-list? What did you think of the first issue? We'd love to hear from you in the comments section.
Images, advance review copy, and trailer courtesy of DC Entertainment