Article by Sharna Jahangir
Manga and comics are the brothers-in-arms and leading pop-culture inspirations, which is why they work so well together. DKN was kindly welcomed once again to Anime North this year; Canada's Largest Anime Convention, and North American's third largest. The best attribute of this event is that it is a Non-Profit convention (do you ever hear that?) and proceeds go to the internationally recognized hospital for children: The Hospital for Sick Kids.
Welcome to Anime North 2019
Where Toronto's DC's cosplayers are no strangers!
This year was intense fun! Aside from hosting probably one of the best LGTBQ Prides, do you know what else Toronto is known for?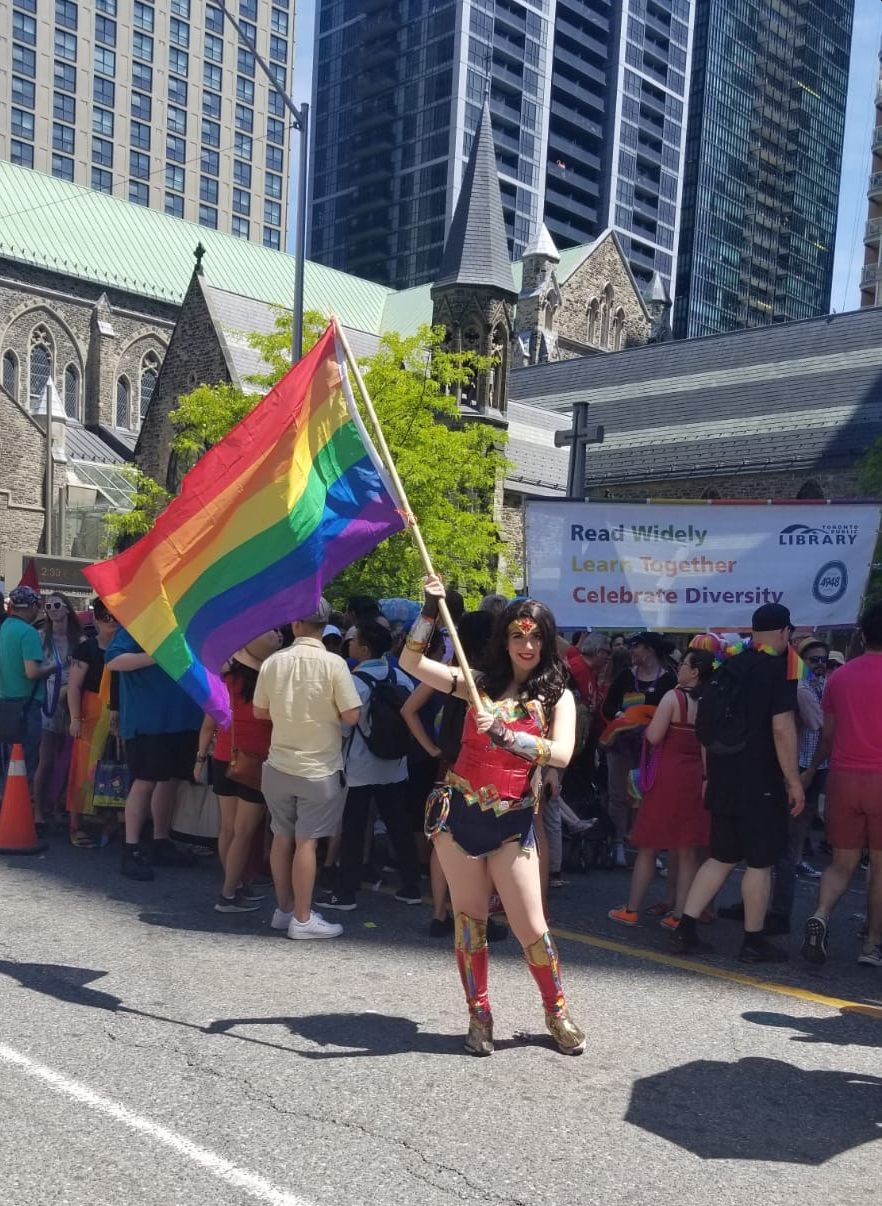 The Raptors, the NBA Canadian basketball team made the first historical win for Canada this year and even the convention fans showed their cheers. Toronto, Canada's most dense and diverse city, hasn't stopped glowing since, and Anime North was no different that weekend. It blew up with cheers. During the annual rave and dance event, the convention celebrated up as the Raptors won that night. The con-goers chanted "We the North!"
#animenorth #goraptors #DKNVisits pic.twitter.com/PsDDDK3FAd

— SharnaJay (@KatsuyaCrimson) June 26, 2019
AN 2019 carried amazing energy. A decent chunk of the event took place outside, where there was rain and thunder.
The Rain Stopped No One!
Friday and Saturday hosted their nightly raves, with hundreds of thousands of items of merchandise that can't be found anywhere else. Convention attendees save all year just to splurge on all the goodies. Yet, the best part about AN are the con-goers. Rain or shine, they're wonderful.
A huge thank you to the support staff and the volunteering team, as there are not many conventions that are built on volunteers and non-profit missions. Each year has been a wondrous experience, as AN does a fantastic job making you feel as if you're in Wonderland. It's an immersive weekend for sure. Thank you, AN 2019 and to the wonderful cosplayers. Our local Wonder Woman gathered up her team for justice!
See you again next year!