Article by Max Byrne
It's almost upon us, a crossover gift from the Gods! Batman vs Teenage Mutant Ninja Turtles! Two of the biggest slices of popular culture are set to collide in an animated spectacular! This all-new film from Warner Bros. Animation, DC, Nickelodeon and Warner Bros. Home Entertainment is coming to Digital on May 14, 2019, and arriving on 4K Ultra HD Combo Pack and Blu-ray Combo Pack on June 4, 2019.
Batman vs. Teenage Mutant Ninja Turtles
finds Gotham City experiencing new levels of danger, when Shredder joins forces with Ra's Al Ghul to enact a nefarious plan – leading to the team-up of the Dark Knight and the Turtles to combat the combined might of the Foot Clan and League of Assassins! Intrigued? If so, enjoy the opening clip of the movie below, The first official clip is actually the opening scene of the film, where the Foot Clan descends upon Powers Industrial at the same time Barbara Gordon, aka Batgirl (voiced by Rachel Bloom of "Crazy Ex-Girlfriend" fame) is touring the facility, getting a first-hand look at an important power generator.
The "Batman vs. Teenage Mutant Ninja Turtles" all-star cast is led by Troy Baker (Batman: Arkham Origins, The Last of Us) as the voice of both Batman and the Joker – making Baker the first actor to ever play both roles in the same film. Opposite Baker are the Ninja Turtles themselves – Emmy Award/Golden Globe Award/SAG Award winner Darren Criss (American Crime Story: The Assassination of Gianni Versace, Glee) as Raphael, Kyle Mooney (Saturday Night Live) as Michelangelo, Baron Vaughn (Grace and Frankie) as Donatello, and Eric Bauza (Looney Tunes Cartoons, The Woody Woodpecker Show) as Leonardo.
Hi-Res images from the film can be seen and enjoyed below.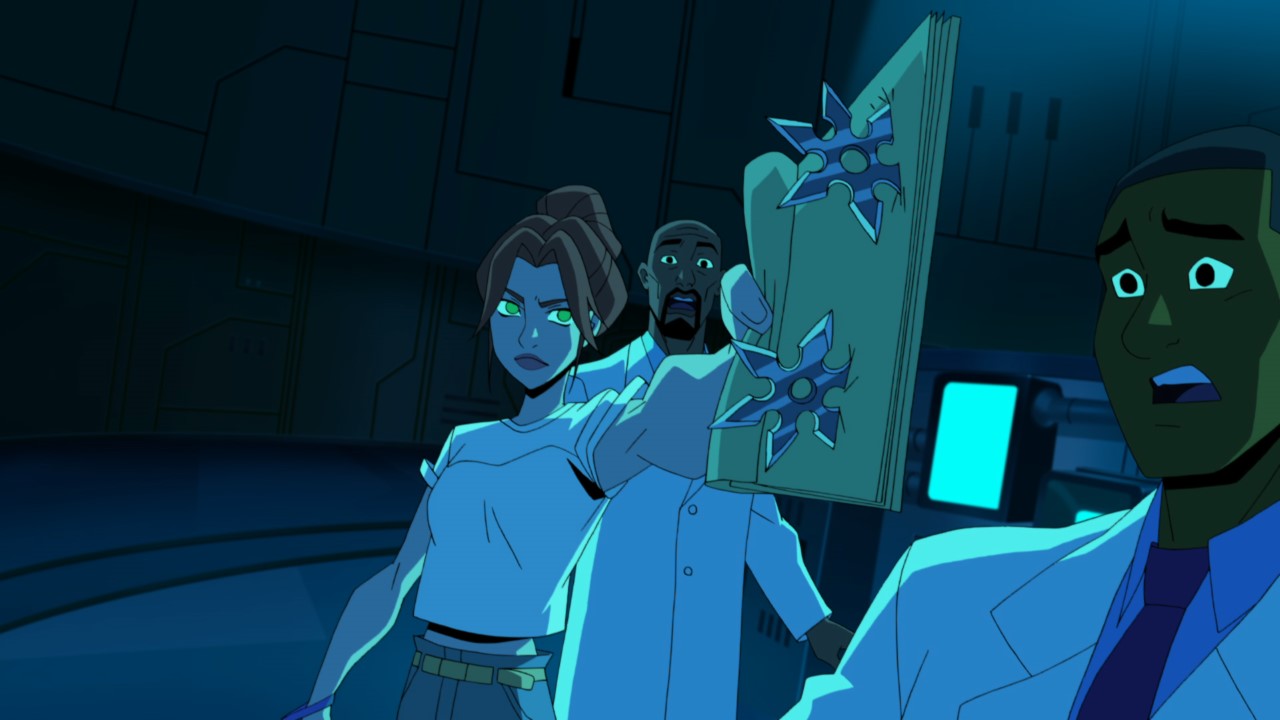 Are you excited? We are! Cowabunga!