Article by Max Byrne
Jared Leto may not be done with playing the Joker. After giving something of a divisive performance in David Ayer's Suicide Squad, which this writer thoroughly enjoyed, it appears that he hasn't closed the door on the character just yet. The Oscar winner says he's open to revisiting the deranged supervillain for future potential appearances in the DCEU.
The actor said, "I would definitely play the Joker again. It all depends on the script and the circumstances as it always does."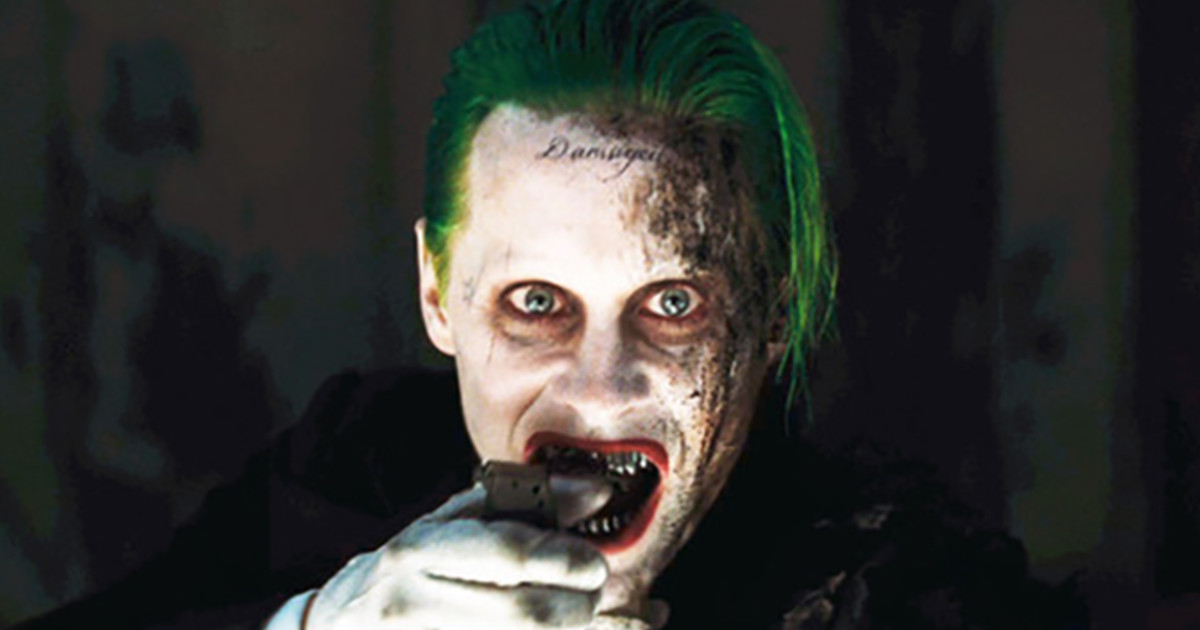 But maybe he already has. Asked if the rumors are true that he makes an appearance as the Joker in the upcoming Harley Quinn stand-alone movie Birds of Prey, Leto said, "I don't think so. You'd have to ask them." Then he added "Well, we'll see."
Leto says he hasn't watched the trailer for Joker, director Todd Phillips' upcoming psychological thriller with Joaquin Phoenix in the starring role, but says the more superhero movies, the better. Pointing to Avengers: Endgame's opening weekend, Leto said, "I mean, five or 10 years ago, I don't know if we thought that there would be people this excited about going to the movies this weekend."
It would certainly appear from his comments that there's a slight chance we may see him become the clown prince of crime for a fleeting appearance in Birds of Prey, but time will tell on that one. Vastly under-used in Suicide Squad, it would be fitting for Leto to get another crack at the role. If so, more screen time would have to be on offer than his last outing.
Could it be that we will see him breaking up with Harley Quinn in Birds of Prey, as has been hinted at during the movie's production? Or could we see him take on Batman further down the road?
How would you most like to see him used? Please leave us your comments below.