Titans has become a hit television series. The show was originally criticized for several issues, mostly its casting choices, but here they stand. Brilliant and beautiful.
They've been a hit with casting Nightwing, Starfire, Jason Todd, Raven, and Beast, and now fans have their first look at Wonder Girl in costume, with Conor Leslie reprising the role of Donna Troy.
Back in November, Leslie gave ComicBook a heads-up about the costume:
I will say that you will definitely see Wonder Girl peek through. You will see elements of her come out. We're seeing Donna in her photographer gear. Dick [Grayson] didn't show up and she wasn't wearing her suit all of the sudden. I think fans are going to want to know when we'll see little peeks of Wonder Girl, and we will see it in the next episode — and some of her accessories.
Take a look below:
[PHOTO] Our first look at Donna Troy's superhero costume in #Titans ! pic.twitter.com/A1sFCugrn1

— STREAM TITANS ON DC UNIVERSE AND NETFLIX (@badpostitans) January 29, 2019
The costume resembles that classic 1980s American Hero-look with the stars, and amen we need more American heroes these days. There was speculation we'd see her in costume in the first season of Titans, but now it's confirmed that this will happen in season 2.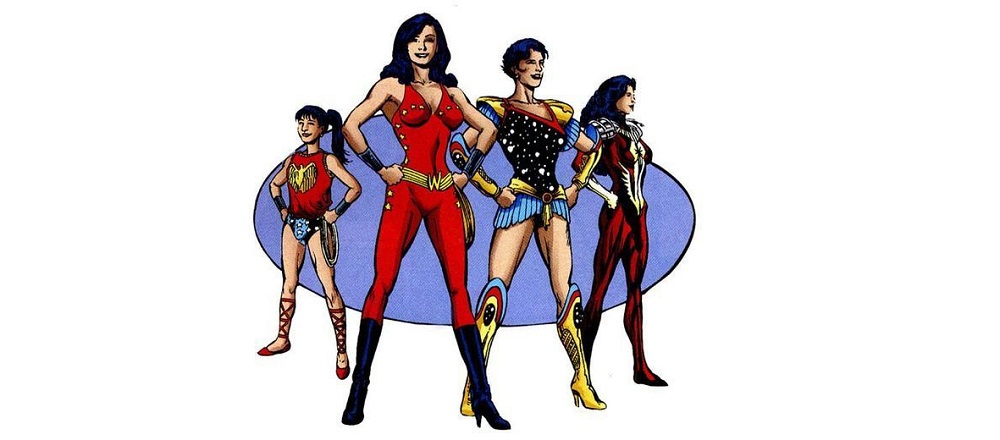 Leslie added:
She's inevitably going to be involved with this, that's very apparent. Donna is now involved. Dick has dragged her into this mess, as a brother would.
What do you think of her costume? Let us know!
Titans season 1 is available now for streaming on Netflix and the DC Universe streaming service.