The final season of Gotham is fast approaching. The last four years have all been building to this. We've seen the steady progress of Bruce Wayne; from screaming orphan to defender on the walls. It's one of the many arcs we've been witness to throughout the series, as references to figures from the Batman canon are peppered through the entire run. The end is coming, and with it we can expect a great many final moments.
David Mazouz took to Instagram today to say a heartfelt goodbye to Sean Pertwee.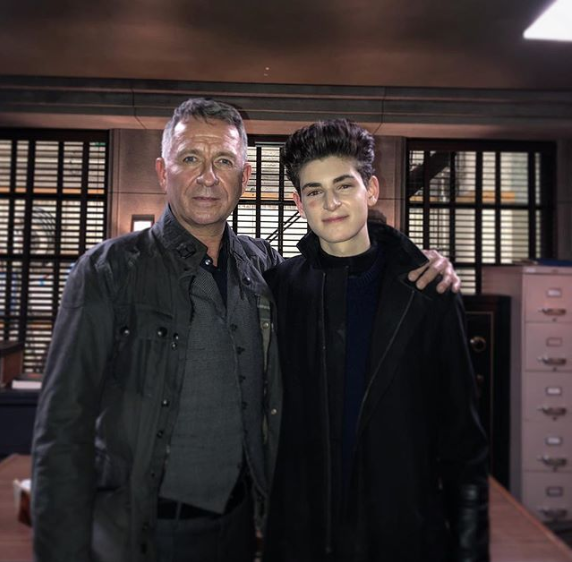 Today marks the very last time I will work with this man on Gotham. It's hard for me to know what to say. Sometimes I feel like Sean knows me better than I know myself…

And over those five years, I've learned what it means to be a gentleman, professional, and unabashedly talented from this man. I am sad my days with him (on Gotham) have come to an end but I am eternally grateful for my experience with him.
Final Parting
The ending of a five year professional relationship can be a hard, but all good things come to an end. As the final season came to production, many wanted a satisfying ending, so FOX commissioned episodes two extra episodes. In this last season, many instalments are directed and written by the stars, including James Gordon actor Ben McKenzie. Another episode is being directed by Barbara Keene actress Erin Richards.
The dramatic ending to the show is fast approaching and viewers are aware that Gotham has become isolated and lawless. As we approach the final twelve episodes within this environment, the cast have gathered together for one final group picture. They're standing side by side, with a ruined Gotham behind them. Heroes and villains mixed, really bringing the whole ensemble together.
We have much to look forward to when the final season airs on FOX on January 3rd 2019.