Batman leads the Justice League Dark.
Warner Bros. Home Entertainment has given us a new clip from their latest DC animated feature Justice League Dark. Seen below, the newly-formed group confront strange supernatural beings. Go figure, these dark creatures signal out one particular member of the night.

Boo.
Has Batman ever said that in a comic book/tv show/movie before? If not, this is long overdue. The scene nails the character perfectly. The Dark Knight is a man of few words, and proves he is effective. He also leads the way of introducing these new characters, also true to character. I'm excited for this movie, which appears to be the shot in the arm these DC animated films need right now.
Synopsis
When innocent civilians begin committing unthinkable crimes across Metropolis, Gotham City and beyond,  Batman must call upon mystical counterparts to eradicate this demonic threat to the planet. Enter Justice League Dark, reluctantly led by the Hellblazer himself, John Constantine. Like Batman, Constantine is a cunning, often cynical loner who is the best at his chosen profession – but quickly realizes the sinister forces plaguing the planet will require help from other supernatural alliances. Forming a new "league" with sorceress Zatanna, otherworldly Deadman, and Jason Blood and his powerful alter ego Etrigan the Demon, this team of Dark Arts specialists must unravel the mystery of Earth's supernatural plague and contend with the rising, powerful villainous forces behind the siege – before it's too late for all of mankind.
Justice League Dark is available now in Digital HD, while the Blu-Ray/DVD awaits a February 7 release.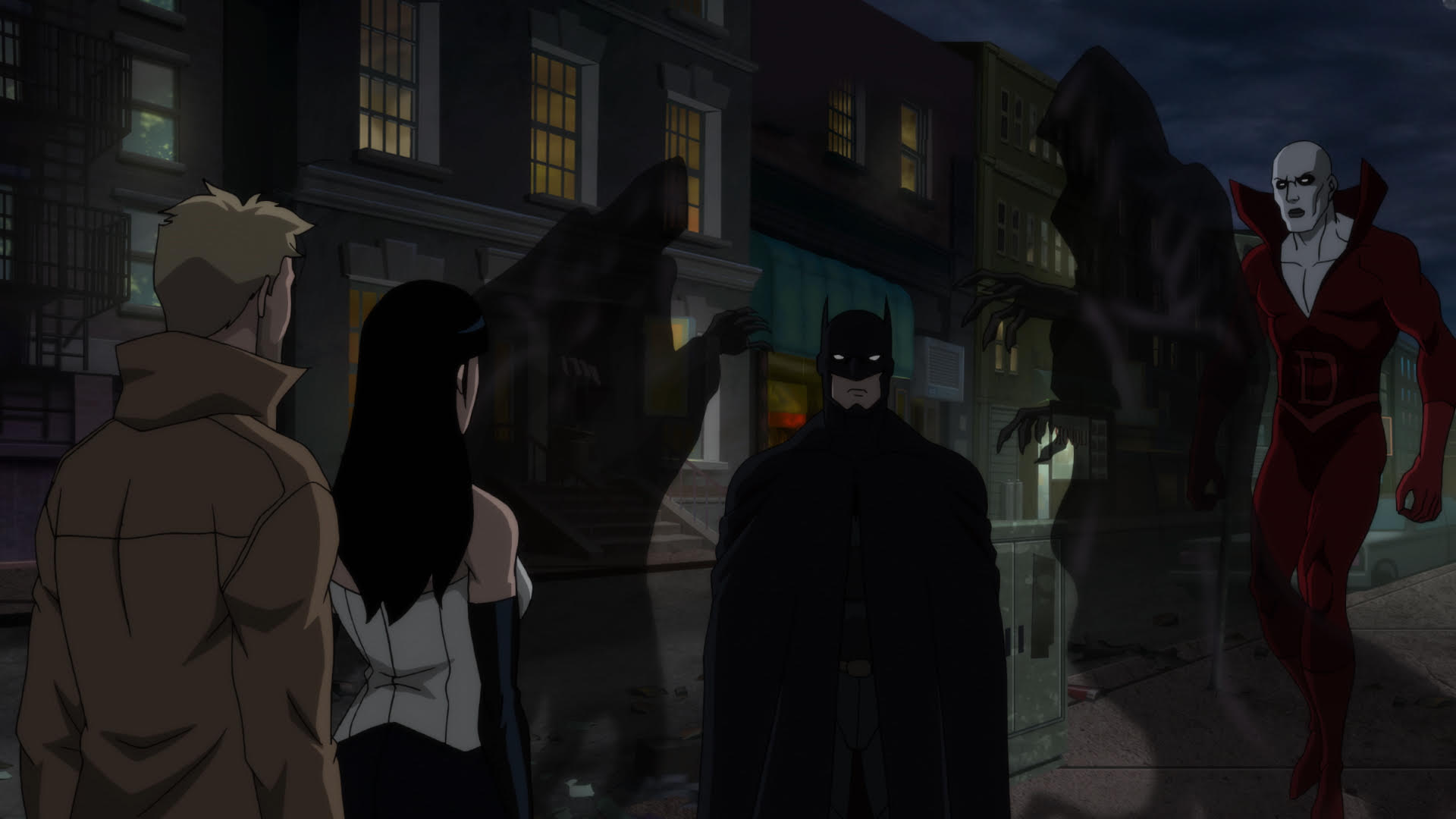 Images courtesy of Warner Bros. Home Entertainment