Sideshow Collectibles and Royal Selangor have announced two new collectible pewter miniatures, Batman in his Rebirth costume and Bronze Age Joker!
Solid stuff
Most metallurgists will tell you that pewter is a severely underrated metal. It's as shiny as silver, versatile as aluminum, and as solid as a steel ingot. Truly, it's the working person's metal. Let all those fancy-pants liberal elites blather on about their .999 pure silver figurines, really passionate collectors know the true value comes from the artist's craft. With that in mind, discerning fans will love these two new collectible pewter miniatures from Sideshow and Royal Selangor.
Memories of Old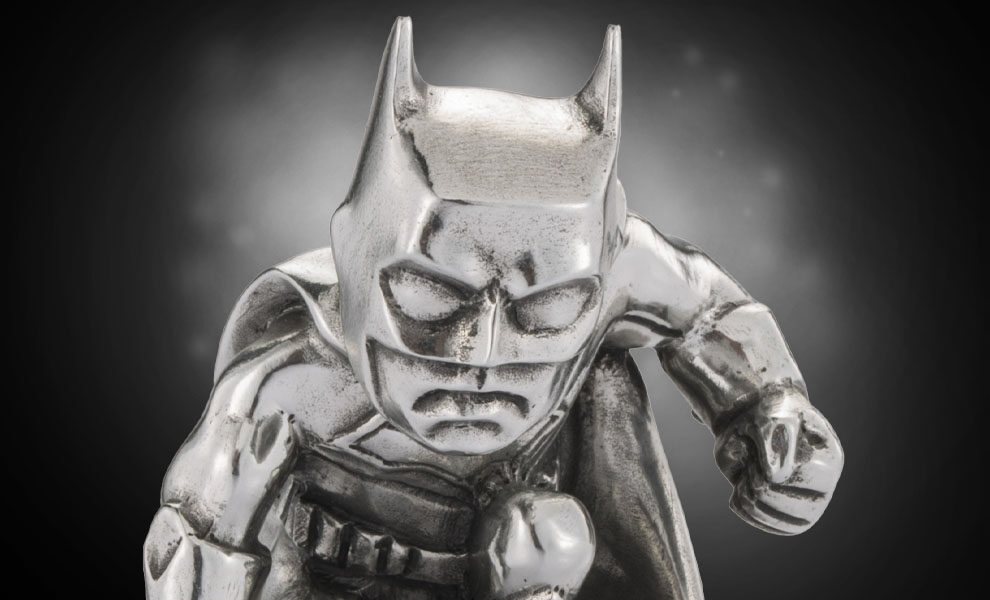 First up in this dynamic duo of pewter miniatures, is a powerfully emotive figure of Batman from the Rebirth era. The Caped Crusader is posed ready to spring into action and fix reality. It's a fine memento of the 2016 restructure when DC realized that many fans were not digging the full New 52 reboot and finally started making some tweaks.
Next is a fine representation of arguably the best Joker of them all, the murderous prankster version from the Bronze Age! This stylish, charming version of the Clown Prince of Crime kept fans on the edge of their seats while he committed heinous crimes with a true showman's flair.
He was always in on the great cosmic joke of life and made sure his fans were as well. Both of these finely crafted pewter miniatures represent some of the most important storytelling of the Batman mythos and the DC Universe. Order yours today!
Images and press release courtesy of Sideshow Collectibles