Article by Philip Clark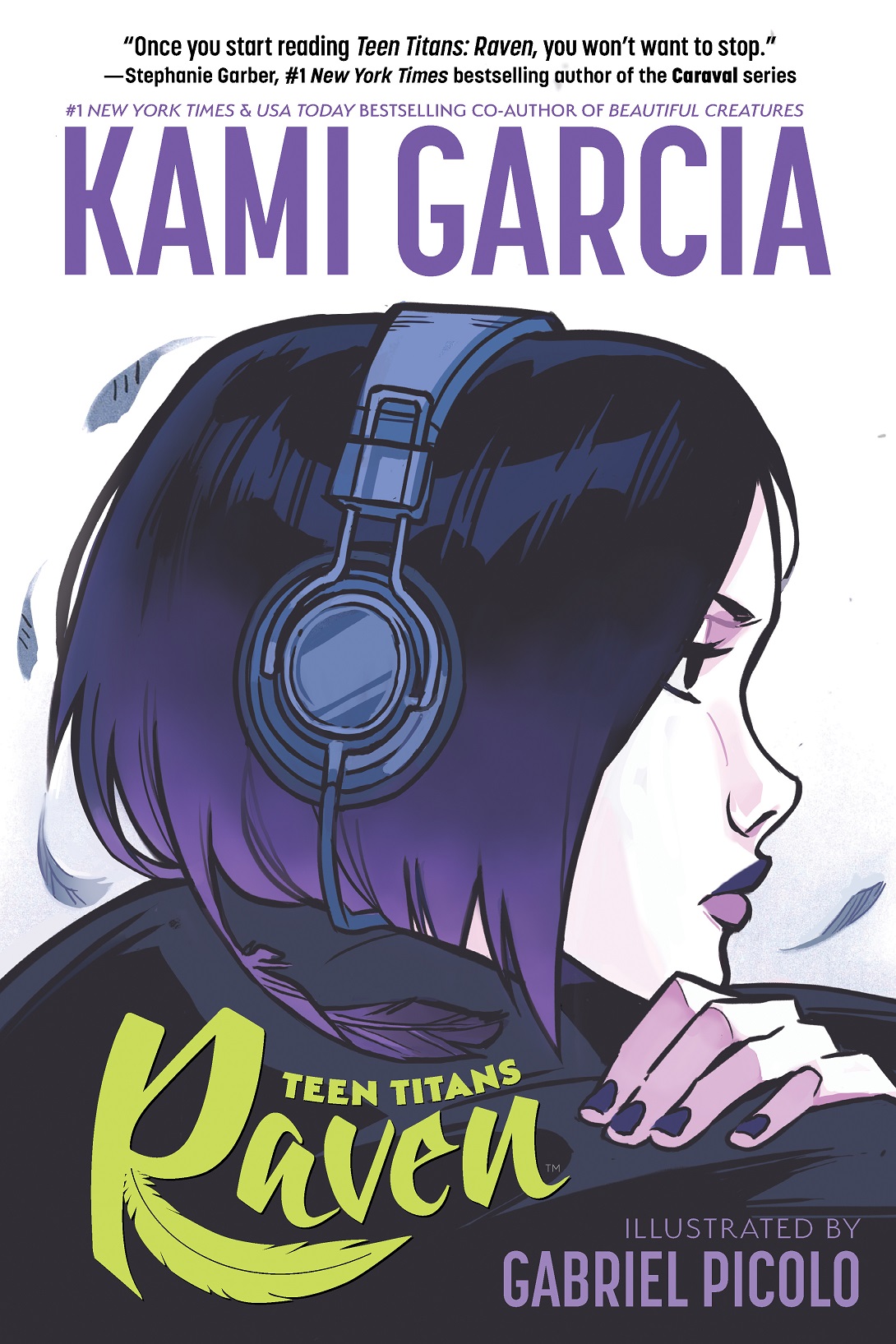 Earlier this year, DC released a best selling graphic novel Teen Titans: Raven. It's so well received and highly demanded by fans that it's going into a third printing.
DC Comics do an excellent job at appealing to the young adult audience. Many superhero sidekicks have gone on to grow up and become heroes in their own right. Representative of the transition most young adults go through from childhood into adulthood.
DC always give us such rich and complex characters throughout their multiverse. None however, come quite as rich and complex as Raven. A teenage member of the superhero team Teen Titans.
Find out more information below;
DC announced today that

TEEN TITANS: RAVEN

, the fan-favorite young adult graphic novel from #1 

New York Times

bestselling author Kami Garcia (B

eautiful Creatures

) and popular Instagram artist Gabriel Picolo, will go back to press for a third printing.

Originally released on July 2, the book will go to print for the third time following high demand from readers and rave reviews from critics at 

BOOK RIOT

, 

POLYGON

, 

HYPABLE

, 

SCREENRANT

, 

CBR

 and more! The book also maintained a spot on PUBLISHERS WEEKLY's Bestsellers List three weeks in a row and held the seventh spot on 

Diamond's Top 100 Graphic Novels

 in June. Garcia and Picolo recently wrapped a 5-city book tour that ended at San Diego Comic-Con, selling out of copies in multiple locations.

TEEN TITANS: RAVEN is the debut graphic novel from Garcia and Picolo, and the first installment of a multi-part series that follows the coming-of-age journey of 17-year-old Rachel Roth. When a tragic accident takes the life of her foster mom—and Raven's memory—she moves to New Orleans to live with her foster mother's family. Raven remembers how to solve math equations and make pasta, but she can't remember her favorite song or who she was before the accident. Her past and present begin to collide when more strange things happen during her final year of high school.

Garcia and Picolo are continuing their Teen Titans adventures as they work on the second installment in the series: TEEN TITANS: BEAST BOY, set for release in Summer 2020. Fans can find a sneak peek of the forthcoming release in TEEN TITANS: RAVEN. Readers can find TEEN TITANS: RAVEN in their local comic stores, traditional booksellers, and on digital book platforms.
Have you read Teen Titans: Raven? Let us know.