"Knightmares" Part 1
Writer: Tom King
Artist: Travis Moore
CBR have posted a preview of Batman #61. Back in Batman #38, there was a child who wanted to emulate Bruce Wayne's life. Unfortunately, he even resorted to murdering his own parents to do so.
What happened to this kid? What has he been up to since Batman caught him? Check out the preview below.
Official Solicitation
What happened to the boy who wanted to be Bruce Wayne? The young criminal mastermind orchestrated his own parents' deaths to emulate his hero and was carted off to Arkham when Batman exposed his crimes, but that is not the end of the story. Tom King re-teams with Nightwing artist Travis Moore to create a sequel to their masterpiece of dark horror from Batman #38.
Batman #61 Preview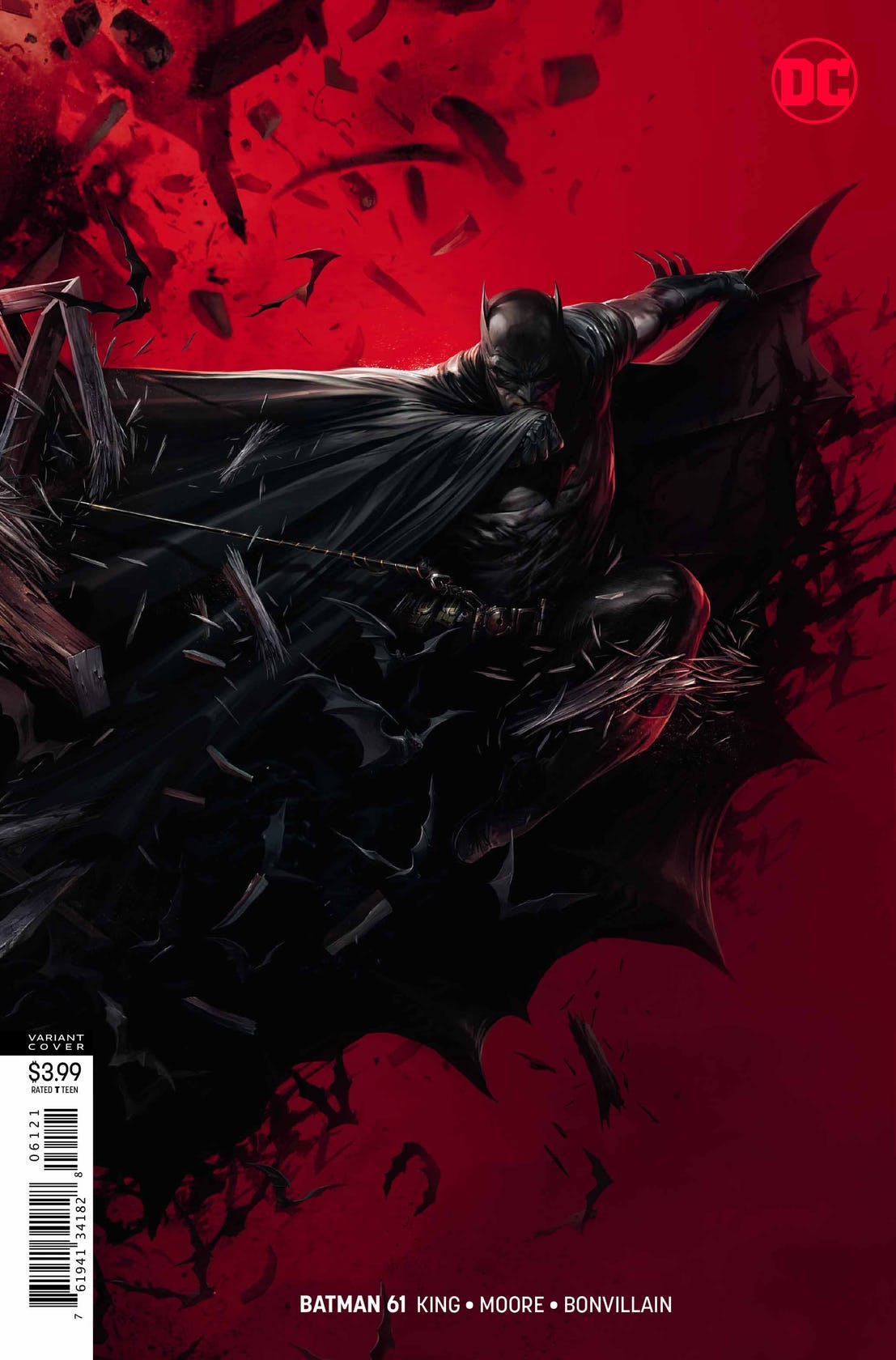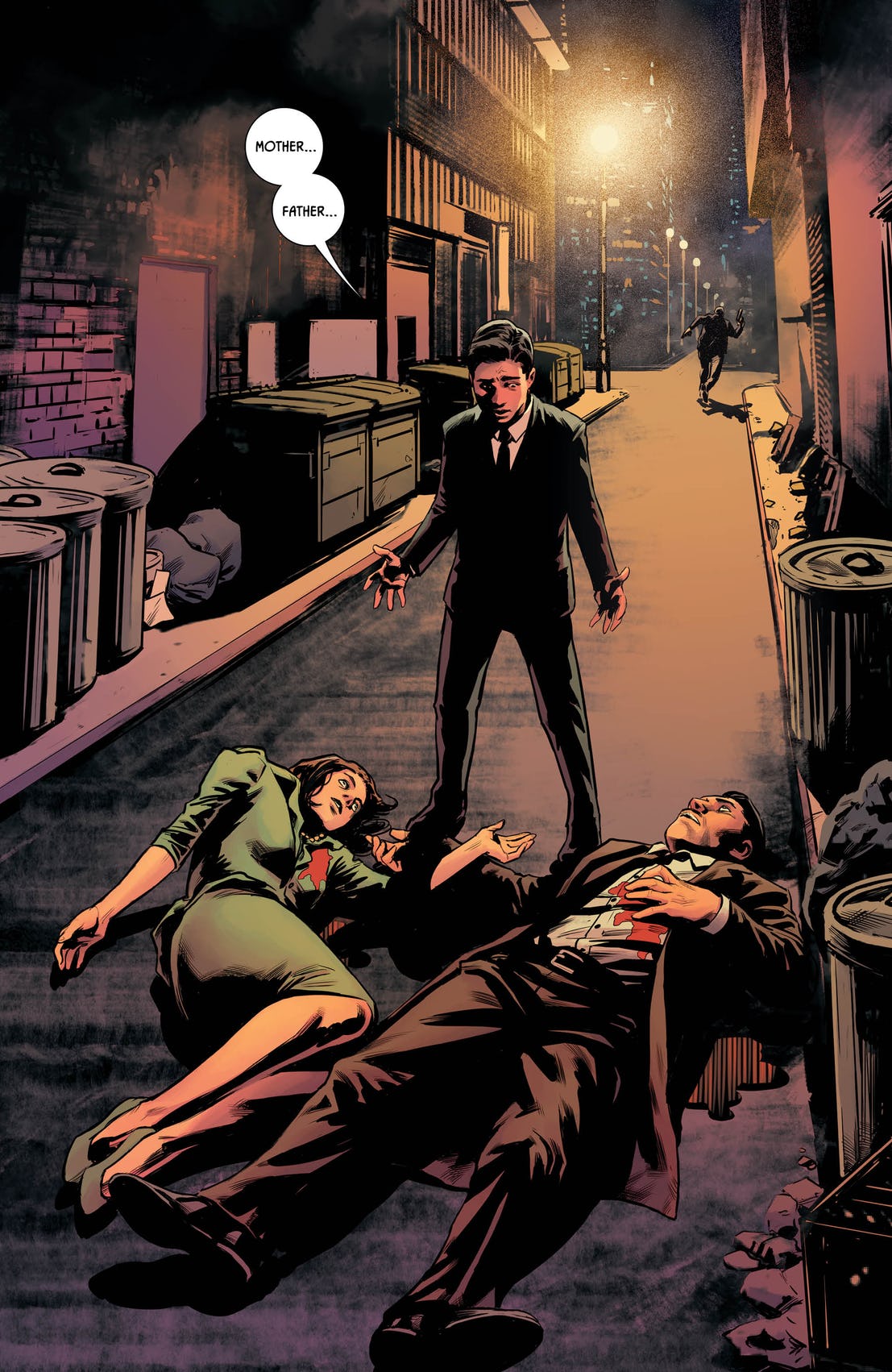 Batman #61 comes out on December 19th.