If you've been watching the terrific Titans show on the DC Universe streaming service you will no doubt know that Dick Grayson and Jason Todd have finally met on screen. If you haven't been watching, WHAT ARE YOU WAITING FOR?
Even if you haven't caught up with the show yet, most fans will be aware of the Robin costume from Zack Snyder's Batman v Superman: Dawn of Justice. Curran Walters, who plays Jason Todd in the Titans show, is definitely aware of it. Though Snyder has shed some doubt on which Robin the costume actually belonged to, all fans can agree that Todd's is the name that most would associate with that particular piece of Bat-history.
Walters recently posed with the infamous costume, and posted the pic online: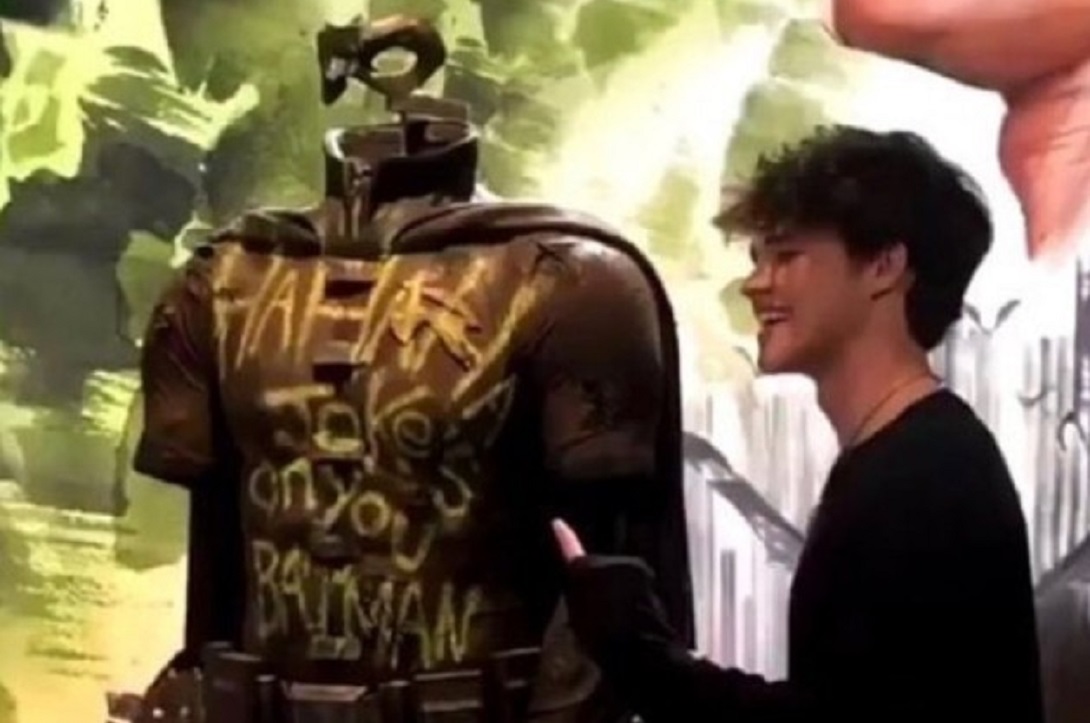 In a recent conversation with ComicBook.com Brenton Thwaites had this to say about Robin Vs Robin: Dawn Of Sidekicks:
Well, Jason Todd has become a replacement for Dick Grayson, so he has fulfilled my position working for Batman. So there's a little bit of tension in the scenes where we meet because I have left for a reason. Like I was saying, it's not the way of fighting crime that I believe in, and Jason Todd is, what I think, being brainwashed by Batman to believe that this brutal, destructive, murderous way of fighting crime isn't right. So there's a little bit of tension in me trying to teach him to right those wrongs and to not do everything he says.
What do you think, readers? Did you punch the air like I did at finally seeing Robins collide? Let us know in the comments, and watch out for all-new Titans episodes streaming every Friday on DC Universe.