Sideshow, a fan favorite for collectibles such as The Dark Knight Trilogy Batman statue or Flashpoint Batman statue, has released a preview of an upcoming DC Comics Collectible of the Joker.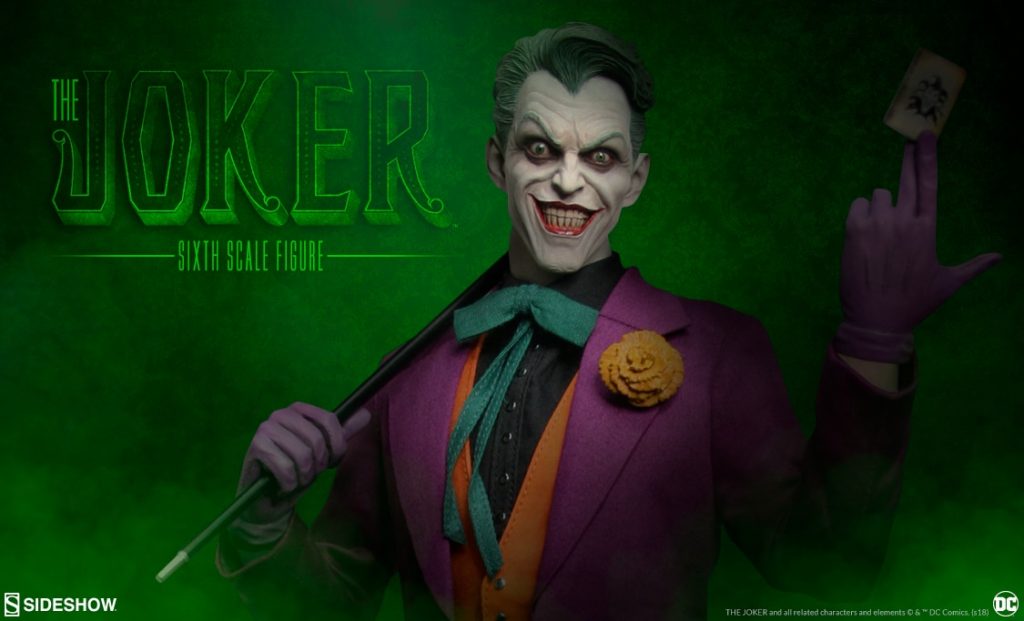 The Joker statue will be a sixth scale model and, judging from the preview image, will come with at the very least a Joker playing card and cane. It is still unknown if there will be other props at this time, or if there will be other Joker heads to give him different expressions.
It is also unknown what the pricing will be or when the statue will come out, but going by the history of similar statues, you can expect it to be in the $200 – $300 range. Sideshow has provided a RSVP list that fans can sign up for to be notified when it becomes available.
Will you be adding this Joker statue to your collection? Do you have anything else from Sideshow in your collection? Let us know!