The next Arrowverse crossover has a lot to live up to. Last year's event was incredible! Definitely the best one they've done since they started.
The up and coming crossover however, looks to be even better! The 3 part epic, coined as "Elseworlds" is set to take part over just three of the series', instead of all four. Arrow, The Flash and Supergirl will all have tie-in episodes.
The Batwoman Cometh
Not only will "Elseworlds" bring us the return of Tyler Hoechlin's Superman, it will also bring about the debut of Ruby Rose's Batwoman. The poster above teases the character with her symbol lighting up the night sky. If you zoom in close enough on the poster you can also see the Wayne Enterprises logo on a building in the background. Speculation begins.
After the release of Batwoman's costume for the show, I have been patiently waiting for more news about the crossover in which she will make her live action debut.
Everything I've seen about this event has me incredibly excited. If you've yet to see anything about it, Google it; or just stalk Stephen Amell's twitter feed. You'll find something.
I mean, look at this madness: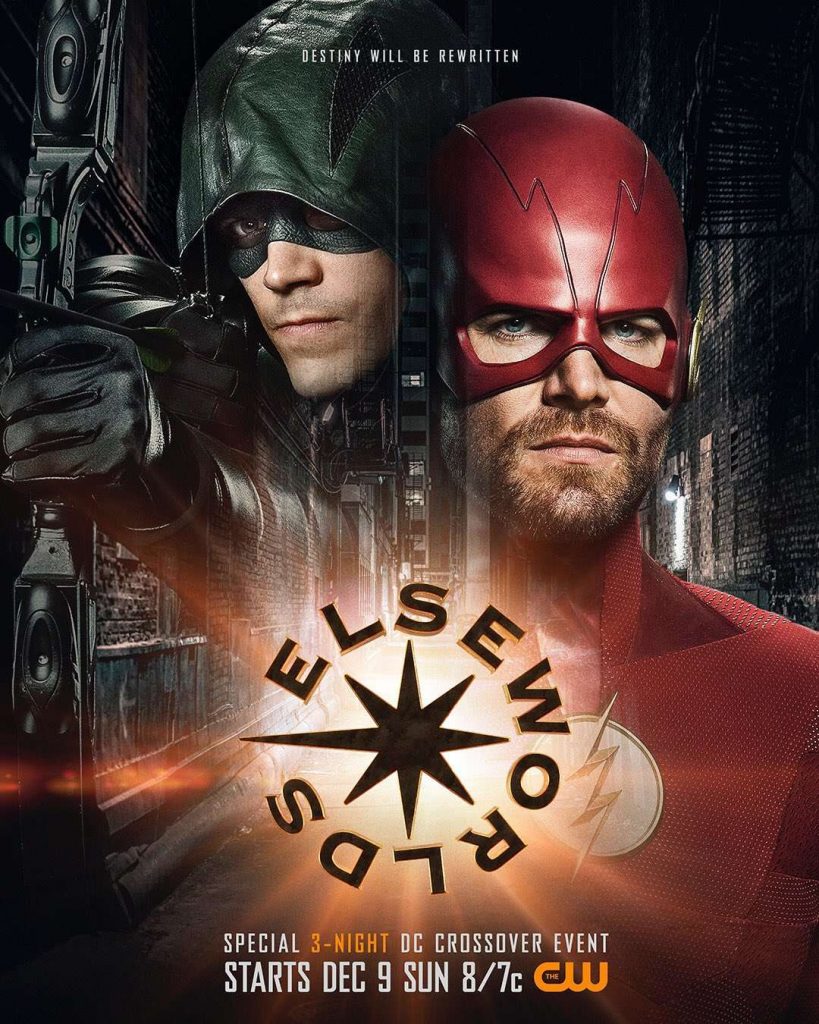 What do you guys think? Are you as excited as we are? Sound off in the comments.