San Diego Comic-Con is one of the biggest fan events of the year. Every SDCC brings fans brand new exclusive content. This year is no different, as we are set to see the first official footage from Young Justice: Outsiders.
Young Justice has been one of my favourite animated shows of the last decade. I was absolutely devastated when it was cancelled.
Thankfully, after a few years of fans protesting Warner Bros. decided it was a good idea to bring the series back.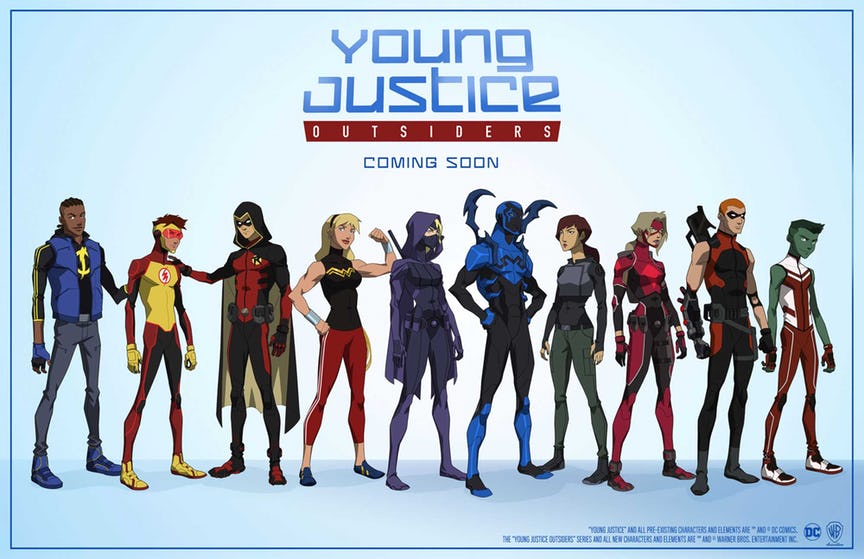 Outsiders Are In
When announcing the list of shows that had a panel at the con, Warner Bros. TV had this to say about Young Justice: Outsiders;
The fans have waited long enough and it's time for a first look at one of the most highly anticipated shows of the year. In Young Justice: Outsiders, the teenage super heroes of the DC Universe come of age in an animated world of super-powers, Super-Villains, and super secrets. This time, the team faces its greatest challenge yet as it takes on meta-human trafficking and the terrifying threat it creates for a society caught in the crossfire of a genetic arms race spanning the globe and the galaxy.
The Young Justice: Outsiders panel will be held on Friday, July 20 at 10am in Room 6DE.
Attending the panel will be producers Greg Weismann and Brandon Vietti, art director Phil Bourassa, voice director Jamie Thomasson and cast members Troy Baker and Stephanie Lemelin.
Hopefully with this footage, there will come a release date to look forward to. I certainly cannot wait to see the footage come out of the con, as well as any other Young Justice news.