The upcoming series Titans is filling up it's spots. The next major league of superheroes is lining up, and thus far we have Starfire (Anna Diop), Dick Grayson (Brenton Thwaites), Raven (Teagan Croft), Beast Boy (Ryan Potter), Alan Ritchson (Hawk) and Minka Kelly (Dove).
And, yes! Now we have Wonder Girl, Donna Troy!
It hasn't been officially confirmed, however, Anna Diop, shared an Instagram pic showing actress Conor Leslie which seemingly confirms speculations that she'll be on the team.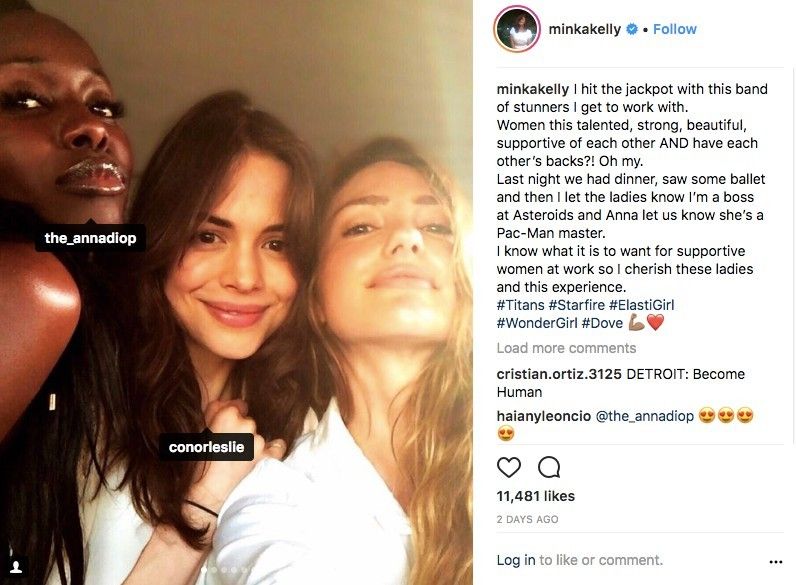 On the post, she writes:
I hit the jackpot with this band of stunners I get to work with. Women this talented, strong, beautiful, supportive of each other AND have each other's backs?! Oh my. Last night we had dinner, saw some ballet and then I let the ladies know I'm a boss at Asteroids and Anna let us know she's a Pac-Man master. I know what it is to want for supportive women at work so I cherish these ladies and this experience. #Titans #Starfire #ElastiGirl #Wondergirl #Dove
The tags help confirm the speculation that Conor Leslie will be joining Titans. Specifically as #WonderGirl. And Diop seems to be extremely excited, which is a good sign. Good chemistry makes for good acting.
What do you think of the newest line-up of super women?