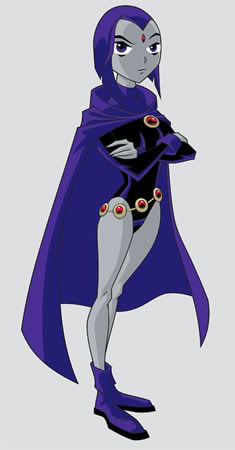 Being a teenager and comics fan in the 1980s meant growing up with Frank Miller's Batman: Year One, and Marv Wolfman & George Perez' New Teen Titans. We've seen Batman on the big screen, in animation and live action. The Titans – led by Dick Grayson – have only ever been seen in comics and animation… until now.
The Greg Berlanti produced show Titans is due to hit DC's online streaming service in 2018, and I am so excited.
Wolfman and Perez' Titans is one of the greatest books in comics history. Don't just take my word for it! Not only did it show Dick Grayson finally leave the nest as Robin, and grow into Nightwing, it gave us a team that was so much more than a young Justice League.
Shows – and comics – like Young Justice from DC and Runaways from Marvel, would not exist without The New Teen Titans.
Tales Of The Teen Titans
Alongside Batman, Dick Grayson is one of the greatest characters in all of comics. He was the original sidekick, Robin: The Boy Wonder, introduced way back in Detective Comics #38, published in 1940. As a child I watched Burt Ward portray Robin, in reruns of the vintage Adam West Batman TV show. I grew up with Dick Grayson and followed his adventures with Batman. He went solo during his college years, and then into the pages of The New Teen Titans. I was 15 years old when Dick Grayson left his Robin costume behind, and became Nightwing.
As an adolescent Titans felt like my comic. These characters were my age, their lives, their circumstances and their bodies were changing. They had crushses, they had anxieties, they had issues… they had lives that felt real to me. Oh, and on top of all that they had super powers, super villains and all the super headaches that went along with it!
After Dick Grayson, my favorite character was always Raven. She was mysterious, she was powerful and she hard a dark side. I don't mean she had a fake I.D. and she snuck out of the house, she had a demon for a dad and black magic powers beyond her control and her understanding.
Classic stories like "The Judas Contract" and Raven's struggles with the demon Trigon, have already been brought to life in Teen Titans on TV, and the animated movie Justice League Vs. Teen Titans. The thought of live action versions has really got me excited.
The Raven Effect
Everyone has their demons, but Raven's were actual, true, literal, hell-spawned demons. Her struggles with her dark side made my own emotional and personal issues easier to manage. Seeing that hers is the first character cast has made me very happy indeed.
Australian actress Teagen Croft has been cast as Raven, and is the first Titan to be confirmed for the new show. The 13 year old child star has already appeared in a feature film, the upcoming Australian The Osiris Child.
I sincerely hope that Titans is a hit, so that it can help and inspire youngsters the way the comics did for me. I wish the show, and Teagen every success. With Greg Berlanti at the helm – the man who brought us Arrow, The Flash, DC's Legends of Tomorrow, Supergirl, and the soon to debut Black Lightning – I can only see Raven's dark past, having a very bright future.