Take this with a grain of salt, but Variety is reporting that DC might be planning to shoot another movie this year. Production is currently underway on James Wan's Aquaman, which is not slated for a Christmas 2018 release. According to the report, with The Batman pushed back, DC and Warner Bros are considering putting one of five movies into release this year: Gotham City Sirens, Green Lantern Corps, Justice League Dark, The Flash and Suicide Squad 2. 
Variety reporter Justin Kroll also noted that if the script was not ready for the project they chose, the studio would be content only shooting Aquaman this year.
It's impossible to tell which of these movies might be getting shot this year, especially when the entire story is largely unsubstantiated. At the very least, we can make estimates based on the current status of the individual movies.
The Flash seems the least likely at this point. It has lost two directors and while there are still cast members attached, it's in a holding pattern. It's been gaining no momentum for almost a year. It's likely that the film will still happen at some point, but shooting in 2017 is virtually impossible at this point.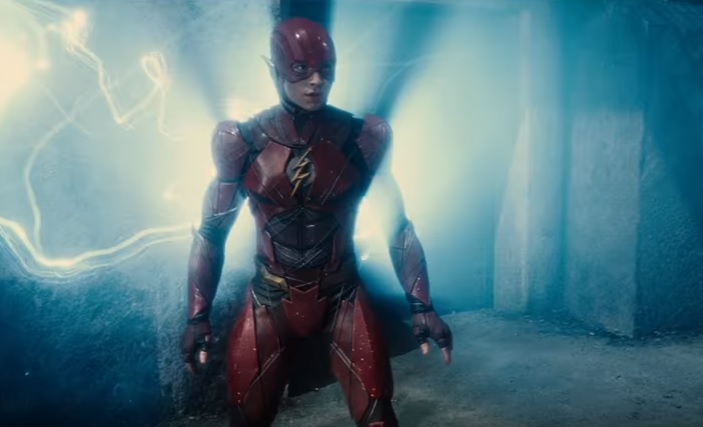 Suicide Squad 2 is second least likely to happen this year. Critical backlash against the movie is still fairly strong. It's still the butt of a few pop culture jokes. But it made a lot of money and left plenty of audiences satisfied, so there is a hunger for it. The issue is that it's not remotely ready to shoot this year. Adam Cozad was only just hired to write the script. It still doesn't have a director attached.
Green Lantern Corps also doesn't seem too likely at this point. This was one of the last titles on the schedule when DC announced their initial production slate. Yes, it has David Goyer and Justin Rhodes on scripting duties, but they were only hired in January. It's possible they could get a script ready in time, but not to shoot this year. Not when the project still doesn't have a director.
Gotham City Sirens seems more likely. When this film was officially announced, it felt like there was a hunger to get it on the fast track. It's got Margot Robbie backing it as producer and David Ayer is on board to direct. If the budget was trimmed down to a smaller-scale thriller, similar to the cost of Deadpool, this one theoretically could shoot this year. It all depends on Robbie's availability and how long it would take to round out the rest of the cast.
Justice League Dark, or Dark Universe, might actually be the wild card here. Despite a recent animated film, this doesn't have the excitement behind it as some of the bigger-name properties, but it would be a different kind of movie and that seems to be a key to the success of the modern comic book movie. Guardians of the Galaxy, Deadpool and Logan all garnered huge acclaim for breaking from the typical superhero movie structure.
DC tried to do that with Suicide Squad, but it didn't win the same kind of critical acclaim. More than anything, though, Justice League Dark seems like the one that's closest to actually being ready to go. It's got a director in Doug Liman. It's got a script originally penned by Guillermo del Toro. It's been in the works the longest and that prep time could be the thing that gives this the edge if DC is really pushing to get something in front of the cameras this year.
But we still don't know if they do. Nothing is confirmed at this point in time. All we can do, for the moment, is speculate.
But we'll keep you updated with any concrete developments as soon as they come in.