Constantine – The House of Mystery
Writer: Ernie Altbacker
Director: Matt Peters
Starring: Matt Ryan as John Constantine, Camilla Luddington as Zatanna, Robin Atkin Downes as Nergal, and Ray Chase as Jason Blood
Review by Max Byrne
Constantine: The House of Mystery is a new animated short film from the DC Universe Animated Original Movies line. Available on Blu Ray from May 2nd, please visit here to order now.
Warner Bros Animation has done it yet again! The extremely prolific production line of DC Universe Animated Original Movies has produced another must-see production, this time in short form. Constantine: The House of Mystery certainly packs a lot into its 26 minute run time.
Fans of Justice League Dark: Apokolips War are in for a treat here, as the ramifications of that film's ending play directly into the events of this short. As viewers may recall, John Constantine persuaded The Flash to reset the timeline, thus negating the catastrophic and world-ending events that took place in that wonderful movie. As we all know, however, playing around with time and fate is a precarious business, so penance is due.
Here, Constantine finds himself waking up in The House of Mystery with no memory of how or why he got there, nor why he finds himself on an endless, vicious cycle of death and rebirth…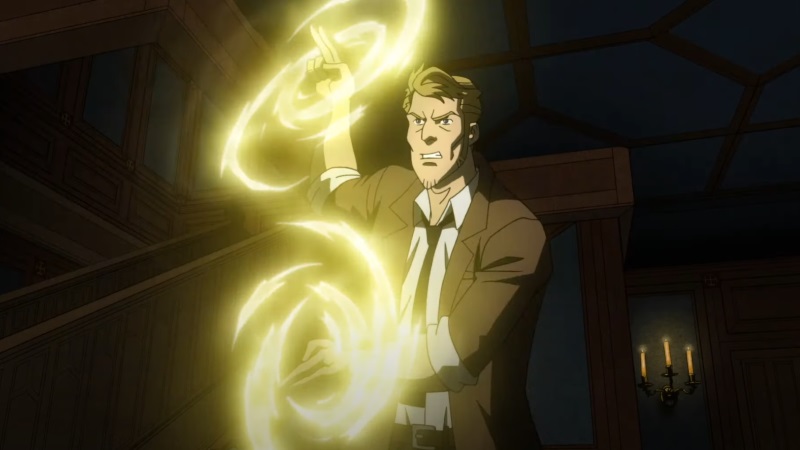 No major spoilers here, but it's safe to say that the first thing that springs to mind when talking about this short film is just how violent and gruesome it is. It fully earns its 15 rating with the BBFC, as bloody death after bloody death is depicted onscreen in a variety of inventive and often disturbing ways. As a fan of the horror genre, I thoroughly enjoyed the level of gore that director Matt Peters and his talented team of animators have brought to the table. The more faint of heart may not care for what they see, but it all manages to never feel too gratuitous and completely fits with the tone of the film.
The cycle of death and rebirth is eerily reminiscent of Prometheus, who stole fire from the gods and was damned to suffer eternal damnation. Constantine's intervention into the fate of the world, his hubris if you will, has led him to a fate worse than death. Don't need to take my word for it, seek this film out and see for yourself.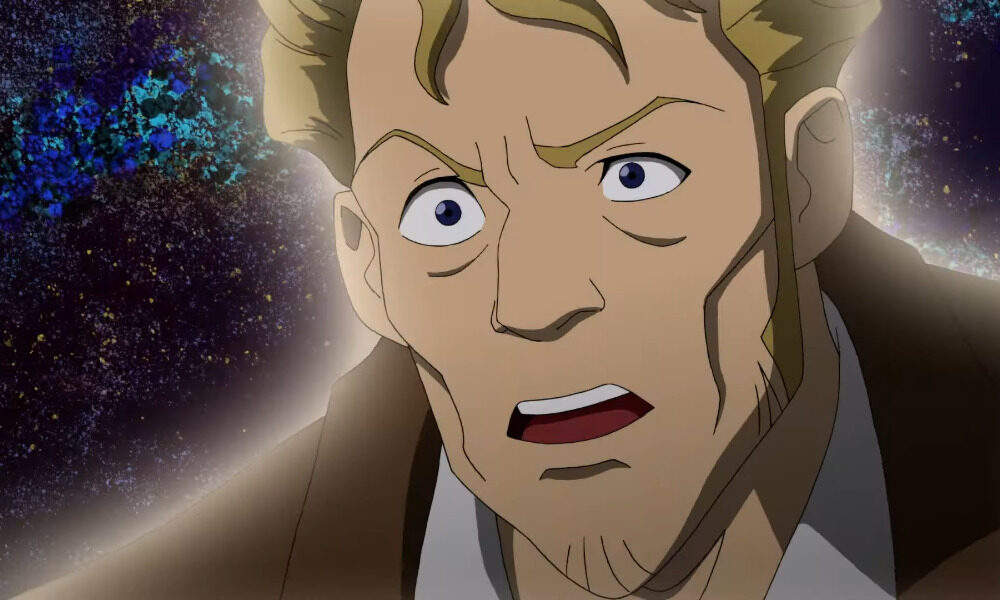 The score from Robert J. Kral is an absolute highlight. Anybody who's a fan of genre horror from the '70s and '80s will be in their element here. Of particular note is the amazing piece of music that plays over the end credits, as it evokes memories of John Carpenter's score for Halloween. It's atmospheric, memorable and an aural delight, hats off to Kral's masterful compositional skills.
As is always the case, with the DC animated output, the voice case here is first-rate. The ubiquitous Matt Ryan provides the voice of the titular character, as he has done so often in both animated and live-action performances. Ryan's made the role his own to such an extent that it's now difficult to imagine any other actor taking over the role, even though his live-action tenure has run its course. Voice acting legend Robin Atkin Downes lends his significant talents to the ghoulish Nergal, in a devilishly arch performance. Throwing in stellar talents like Lou Diamond Phillips and Ray Chase makes for a cast, that, while small, is incredibly deep.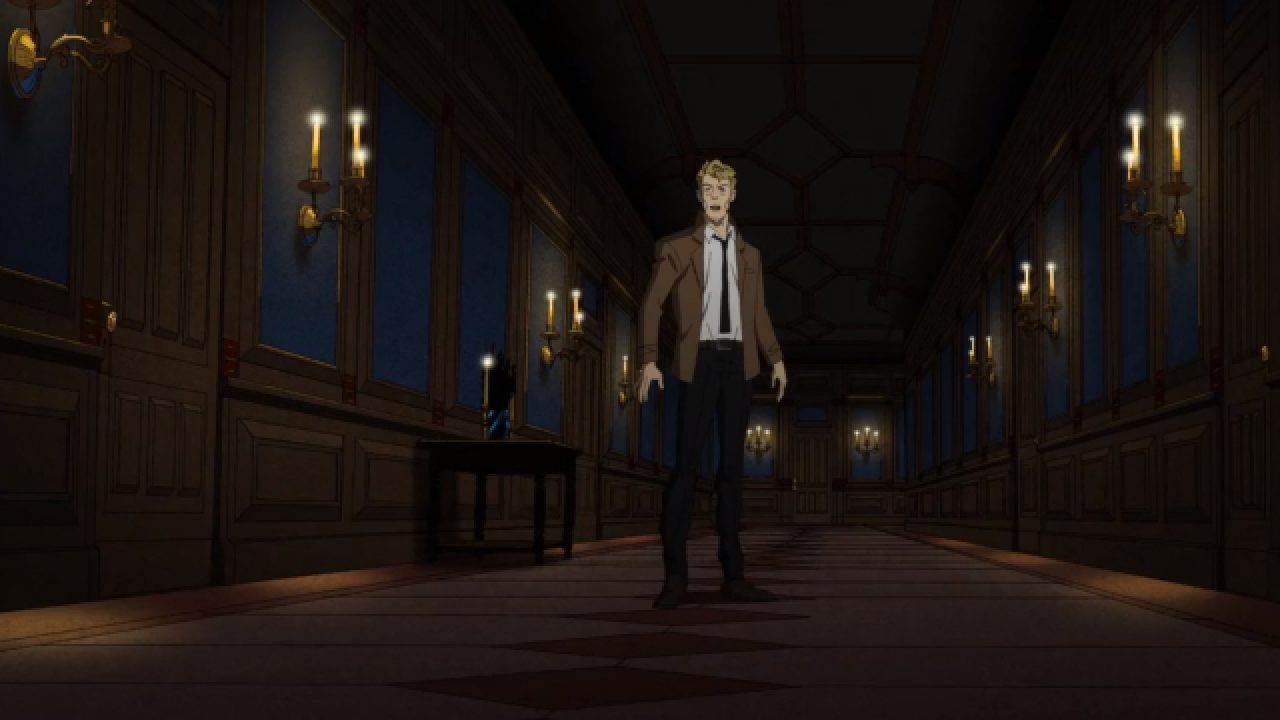 Conclusion
Constantine: The House of Mystery is a short, sharp shock of a film that grabs you by the throat and refuses to let go. Gripping, gory, and delightfully evil, it is certainly one that will get DC fans talking for a long time to come! If you're wondering why this review's appearing on Dark Knight News, then the opening portion of the film will both enlighten and delight you.

Advance Review Copy and Images Courtesy of Warner Bros. Entertainment