"Bring on the Rain", by Jim Lee, has just been added to Sideshow Collectibles' wide selection of fine art. This beautiful moment between Batman and Catwoman can't help but draw all eyes to it.
Created as a variant cover to commemorate the Cat and the Bat's wedding in 2018, "Bring on the Rain" is a limited edition release to celebrate Batman's 80th Anniversary. If you haven't seen it yet, there's also the "Wedding Album", which includes beautiful art by many different artists. Here we see Batman and Catwoman, as they prepare for their magical day, taking you through their history together too.
As you can imagine, for characters that have had an ongoing love/hate relationship for over 80 years there's a wealth of great art and some amazing stories to feast your eyes and tantalize your grey matter with.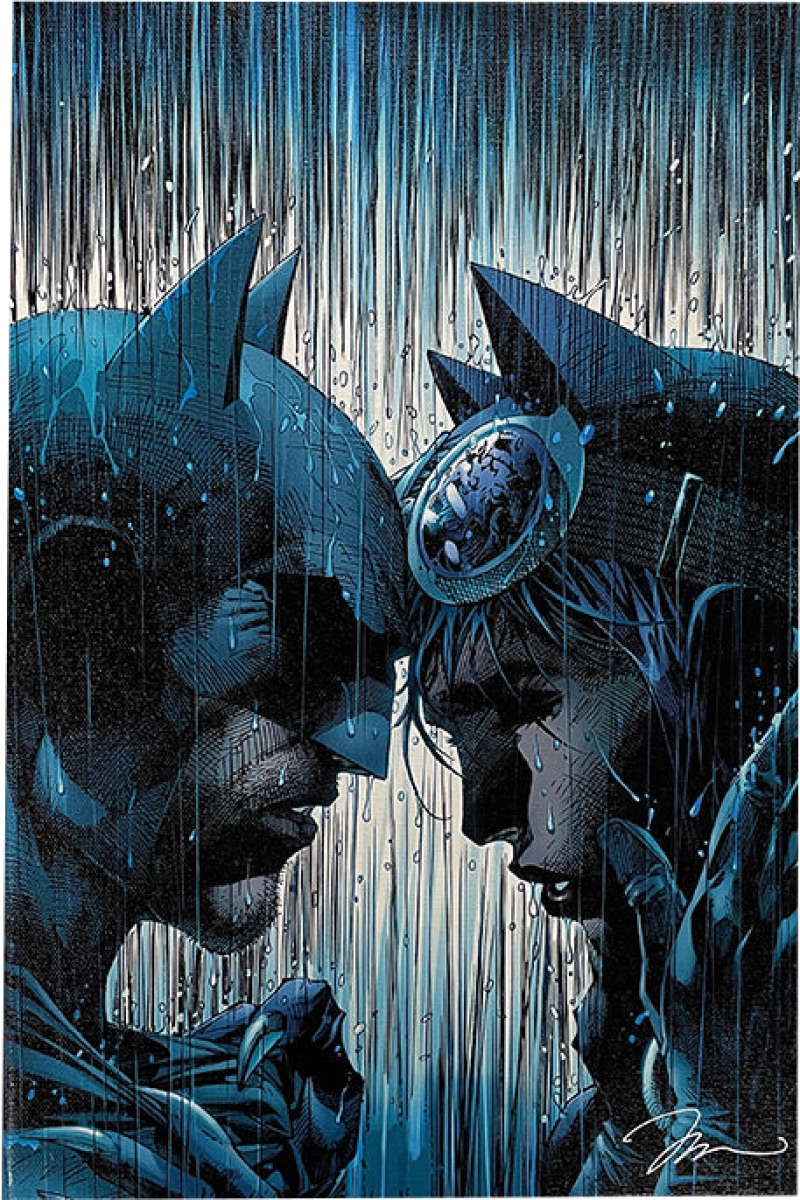 The "Bring on the Rain" Mighty Minis Gallery Wrapped Canvas Print features:
Limited Edition of 1500
Fine-art print on canvas
Gallery wrapped and ready to hang
Unsigned but includes an embedded printed signature of Jim Lee
Size: 16″ x 10.5″
Manufactured by Clampett Studio Collections

to to to to to
What do you think about this new piece of art? Will you be adding Bring on the Rain to your collection? Let us know in the comments! To to to to to
Images and press release courtesy of Sideshow Collectibles to to to to to to to to to to
oogle.com, pub-9882021783221697, DIRECT, f08c47fec0942fa0>