Veteran actor Jeffrey Dean Morgan has revealed in an interview with Comicbook.com that there were preliminary plans for him to reprise his Batman V. Superman: Dawn of Justice role as Thomas Wayne.
He likes bats
Morgan is no stranger to comic book adaptations. He played team leader Clay in The Losers, and currently portrays the bat-wielding, not-quite-a-psychopath, possibly able to be redeemed anti-hero Neegan on AMC's The Walking Dead. He also gave a memorable turn as the Comedian in Zack Snyder's Watchmen. It's that relationship that probably led him to take the role of doomed Thomas Wayne in BvS. He definitely fits the mold of the grizzled, salty, rough-justice dispensing type of guy. The one who has no illusions about silly things like "man's inherent goodness" and other claptrap.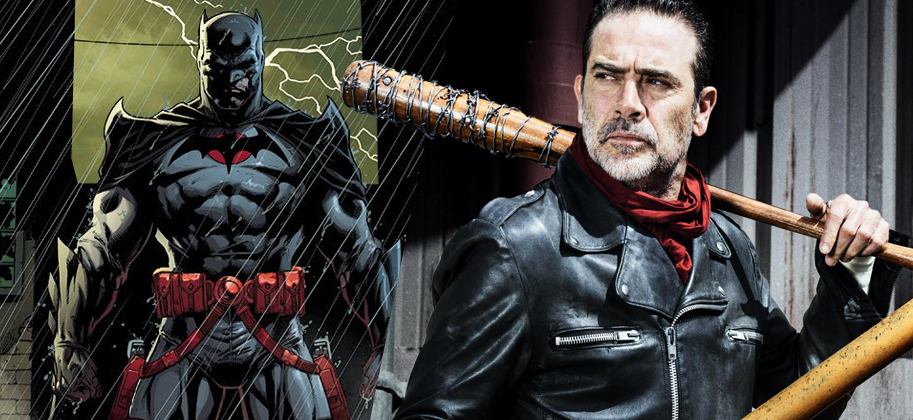 On Point
All of this would have made him a perfect fit to portray the alternate timeline Flashpoint version of Thomas Wayne, a Batman who takes up a violent and lethal war on crime after his son Bruce is murdered by a petty thug. He supposedly would have been a major character in the Flashpoint inspired plot of The Flash, had the Snyderverse been given the time and space to bloom. Alas, it was not to be, and someone else seems to have claimed the role:
Jeffrey Dean Morgan:
Michael Keaton swooped in and took my gig. Naw, I think that's super cool. Ever since Zack Snyder walked away, my whole kind of bit in that world has walked away with him.
The nerve of some people!
Images may be subject to copyright