Veteran leading man Pierce Brosnan has been cast as the mystical hero Dr. Fate in Black Adam, according to a Hollywood Reporter exclusive.
Expanding the DCEU
There're a lot of reasons to be excited for Black Adam, which is due to start shooting this month in Atlanta. It's the follow up to the critical and commercial success of 2019's Shazam!, and will be shining a spotlight on the Big Red Cheese's longtime rival. Dwayne Johnson will appear in the title role, all but guaranteeing an Atlas-sized dose of fan and media attention.
The film will also mark the big screen debut of the original super team, the Justice Society of America! Besides having Pierce Brosnan as Dr. Fate, the JSA will feature Aldis Hodge as Hawkman, Noah Centineo as Atom Smasher and Quintessa Swindell as Cyclone.
But will there be singing?
Best known for his stint as James Bond in the 90's,  Brosnan has also shown off his comedic chops, in films like Mrs. Doubtfire and the Mama Mia! series. He knows how to have fun with a role, a talent that should come in handy if Black Adam seeks to match the same sort of colorful and adventurous tone that made Shazam! a success.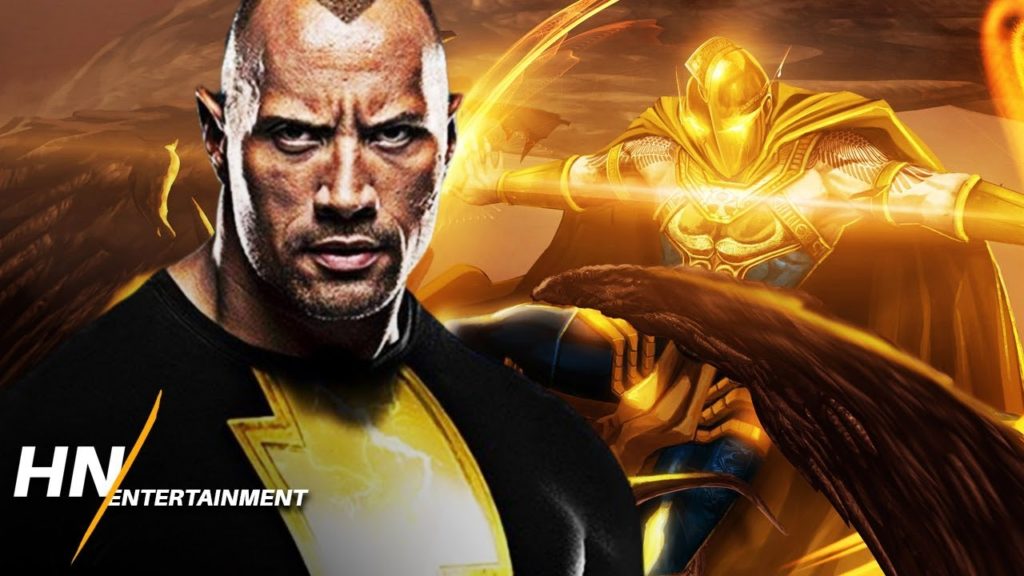 These shall be your garments
Created by Gardner Fox and Howard Sherman, Dr. Fate is one of DC's foremost magic wielders. His most recognised secret identity is archeologist Kent Nelson, who dons the mystical Helmet of Nabu to protect the world from supernatural menaces.
It makes perfect sense to add the character to a story based around a character with magical powers, though how can they bear to hide that handsome face behind a helmet? On the other hand, a lot of mystical exposition will be done in a rich Irish brogue now that Pierce Brosnan has been cast as Dr. Fate.
images may be subject to copyright