"A Narrow Escape"
Writer: Daphne Miles
Director: Paul Wesley
Starring: Ruby Rose, Rachel Skarsten, Meagan Tandy, Nicole Kang, Camrus Johnson, Dougray Scott, Christina Wolfe, Sam Littlefield, Gabriel Mann, Rachel Matthews, Alex Zahara and Rachel Maddow
Review by Steve J. Ray
Holy Corona Virus, Bat-fans! After weeks of patience, Batwoman is finally back, and I'm very pleased to report that "A Narrow Escape" was well worth the wait.
The way the story builds over the course of the episode is quite impressive. We get a well structured recap of the game changing events of the last few chapters; including Alice's capture, and the death of Augustus Cartwright at Kate's hands. It's good to see that taking Cartwright's life has shaken Batwoman to her very core. As I mentioned in my review of the previous episode, Augustus' death has taken it's toll on her emotional and mental health, in the form of an extreme case of Post Traumatic Stress Disorder (P.T.S.D.).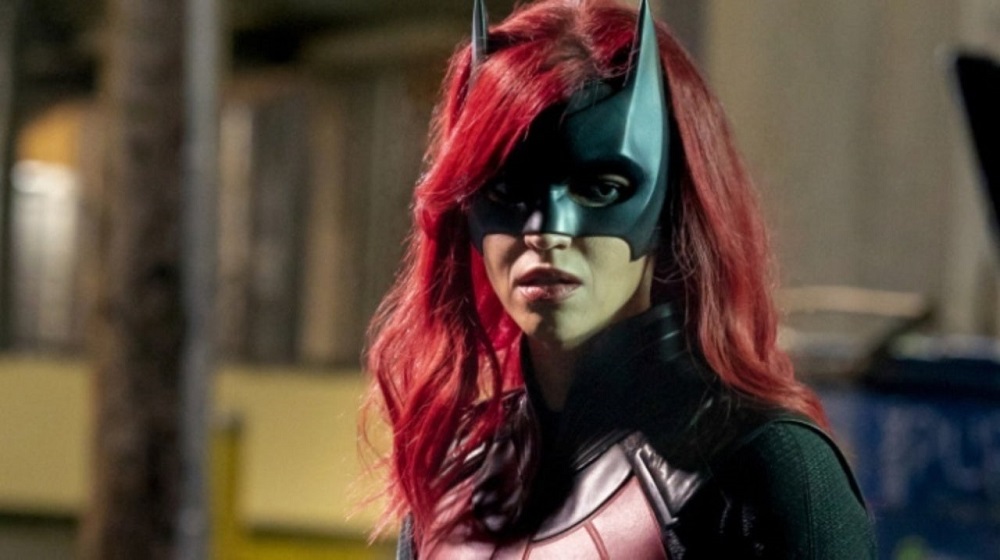 Batwoman… No More?
After taking down a thief Kate has another extreme anxiety attack, believing she's killed him too. This leads her to quit fighting crime as Batwoman. The scene is beautifully shot, with the hero using her grapple gun to fly up a narrow stairwell to confront the crook. It's a visually impressive set-piece, which uses some very Frank Miller-esque angles. Who doesn't love seeing a ring of never ending stairs, winding up, up, up?
Another beautiful scene is the one shared between Alice and Kate, renewing their sisterly bond by playing video games… but all is not as it seems. What I have to say though, is that Ruby Rose's acting has improved immeasurably since this show started. For many weeks she and Meagan Tandy have been – in my opinion – the weak links in the acting chain. This week Ruby really impressed me. I've loved Kate Kane for many years, and now I'm really starting to love Ruby Rose as Kate Kane.
What The Fox?!?
Over the past few months we've learned that Batman – and Bruce Wayne – have vanished, and that Lucius Fox had been shot and killed. The man arrested and incarcerated for the crime was proved innocent, before being murdered himself. As you can imagine, all of this has had a real impact on Lucius' son, Luke. Camrus Johnson has always been a favorite and he really shines this week too. I'm hopeful that we will see him grow and become the hero Batwing, even if its not 'til season two. Seeing him help solve his father's murder was great.
Anyone who reads my reviews know that I adore Nicole Kang as Mary Hamilton-Kane; she's smart, sassy, and hilarious. Recently she deduced that her step-sister Kate and Batwoman were one and the same, and this isn't the only secret that's uncovered in this episode.
Why did Batman leave Gotham City? After the resurgence of Tommy Elliot (who makes another welcome appearance in this episode), and the Detonator, where has Joker been all these years? This week we finally find out, and the answers may shock you. It seems that Kate has a lot more in common with her cousin Bruce than just looking awesome and kicking ass in a Bat-suit.
Conclusion
"A Narrow Escape" delivered everything I'd want or expect from a piece of comic-book based TV: Character development, action, psychology, scares, thrills, laughs and progression of the ongoing plot. Oh… and those secrets. Solving Lucius Fox's murder case leads to new career paths being taken by both Sophie and the wonderful Julia Pennyworth (played by Christina Wolfe). I sense that things are going to get complicated between those two and Kate… and I can't wait to see the fireworks.
Mouse and Alice have been busy in Arkham too. Be afraid, be very afraid. Hearing the name "Safiya" said out loud this week sent shivers down my spine.
This was another very strong episode.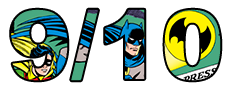 Images May Be Subject To Copyright