Article by Adam Poncharoensub
The DC Universe streaming service has been a fairly hard sell for those who aren't the most devoted DC die hard fans. Most casual followers simply didn't want to invest in a streaming service that exclusively catered to DC content, especially given the undeserved bad reputation of some of the DC live-action movies. As a subscriber, I can honestly say that I am very happy with the constant stream of original content that we've been receiving. Whenever I do come upon someone who hasn't subscribed yet, my pitch usually starts with Young Justice. The new season of YJ is probably the primary reason to sign up, however, you keep the streaming service for both the delightful Doom Patrol and the hysterical Harley Quinn. Season 1 is likely my favorite thing on DC Universe at the moment next to YJ: Outsiders. However, if all else fails, then there's the Harley Quinn Season 1 DVD, whose release date was just announced.
Harley's hi-jinx in a physical format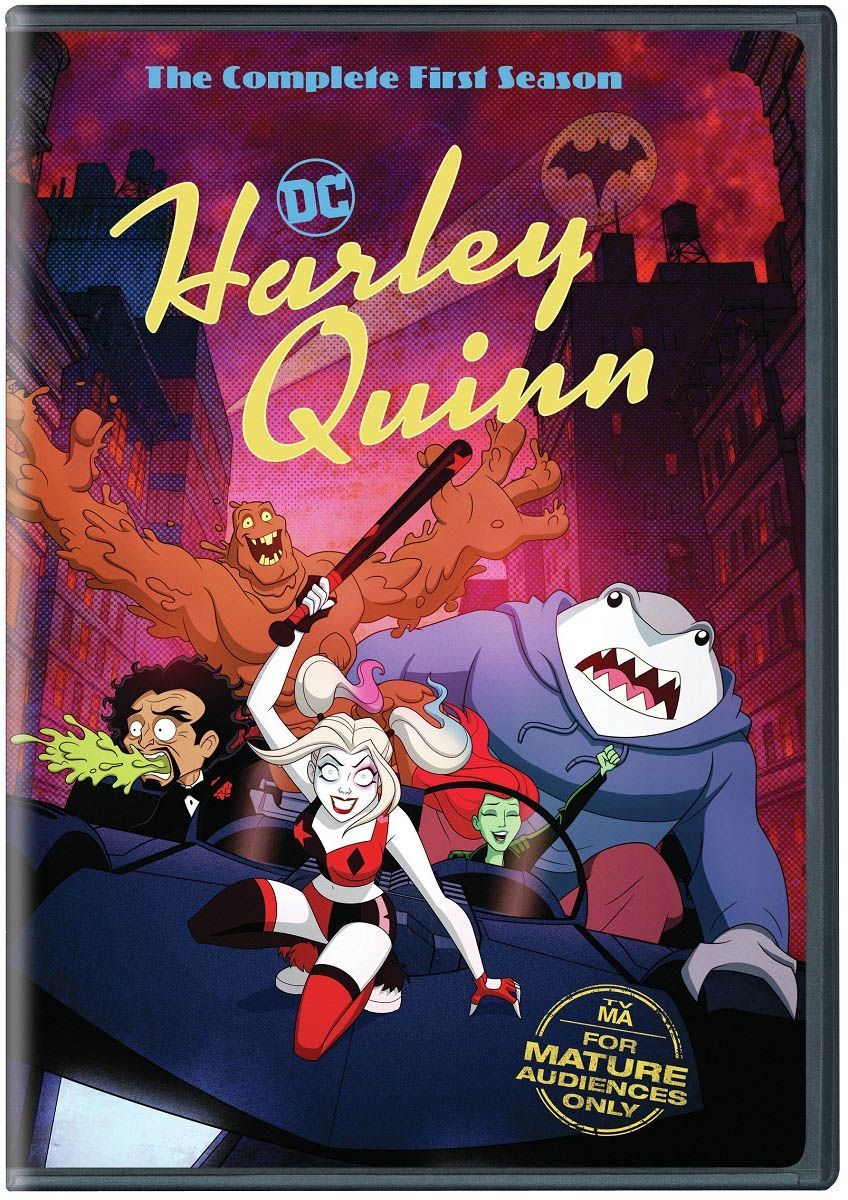 For those who don't want to pay monthly for one or two good series' need not look any further. WB has announced the release date for the Harley Quinn Season 1 DVD. Just in time for people to binge watch at home during the quarantine. Hitting shelves on June 2, 2020, for the comparatively reasonable price of $24.98. Most home media releases for full seasons of TV series usually go for at least $30 and up, so I'm fairly surprised by its pricing.
Season 1 began airing on DC Universe in November of 2019. From the very beginning, the show didn't struggle to find an identity and knew exactly what it wanted to be. It was a bitingly satirical, incredibly meta series that wasn't afraid to drop several f-bombs and sever a few limbs. This was all under the guise of fluid, bright, and eye-pleasing animation. Occasionally, the series also delves beneath the surface of a character to find some genuinely heartfelt and poignant moments. Harley and Ivy are fully realized, three-dimensional characters. They just have potty mouths and don't mind hurting people.
At the moment, there's currently no news on any extras, but stay tuned to DKN for more updates.
I have a birthday around the time of this release, so I will likely begin waving a link a few weeks beforehand. You know, because I want my friends and loved ones to purchase it for themselves. Not for me, I'm not that selfish.
Harley Quinn: The Complete First Season DVD available on June 2, 2020. Season 2 of Harley Quinn is currently airing on DC Universe. Check out Kendra Hale's review of the Season 2 premiere here and, if you're a mature/adult fan, check out Mad Love: The Harley Quinncast, our weekly show on the DC Comics News Network which breaks down every episode on a weekly basis. It's available on iTunes/Apple Podcasts, Spotify, Google Paly, Stitcher, or wherever you get your podcasts.