Article by Steve J. Ray
Hot on the heels of the amazing Young Justice #12, where EVERY member of the Wonder Comics roster finally got together, and the news that YJ member Amethyst is getting her own six issue mini-series, DC have given us a sneak peek at next month's Young Justice #13!
Here's the full 4-1-1, featuring a ton of gorgeous art, including a cover by the legendary Mike Grell!
David F. Walker Joins 'Young Justice' Team

Mike Grell and Michael Avon Oeming Help Kick Off Second Year of Wonder Comics

The latest Wonder Comics extravaganza kicks off with Young Justice searching for Conner Kent, as the teen Superboy find himself trapped in the mysterious world of Skartaris—the home of DC's legendary sword-and-sorcery character, Warlord!
Picking up where the first year of Young Justice ended, Wonder Comics curator Brian Michael Bendis and series artist John Timms welcome writer and Naomi co-creator David F. Walker to the team! Young Justice #13 also includes guest art from Warlord creator Mike Grell, and Bendis' Powers collaborator Michael Avon Oeming!
As a huge Mike Grell fan, seeing the Warlord of Skartaris in YJ #12 blew my mind! Add to this my love for the original Young Justice comics of the 90s, and the awesomeness that is the whole Wonder Comics line, and my excitement for Year Two has gone through the roof!
Young Justice #13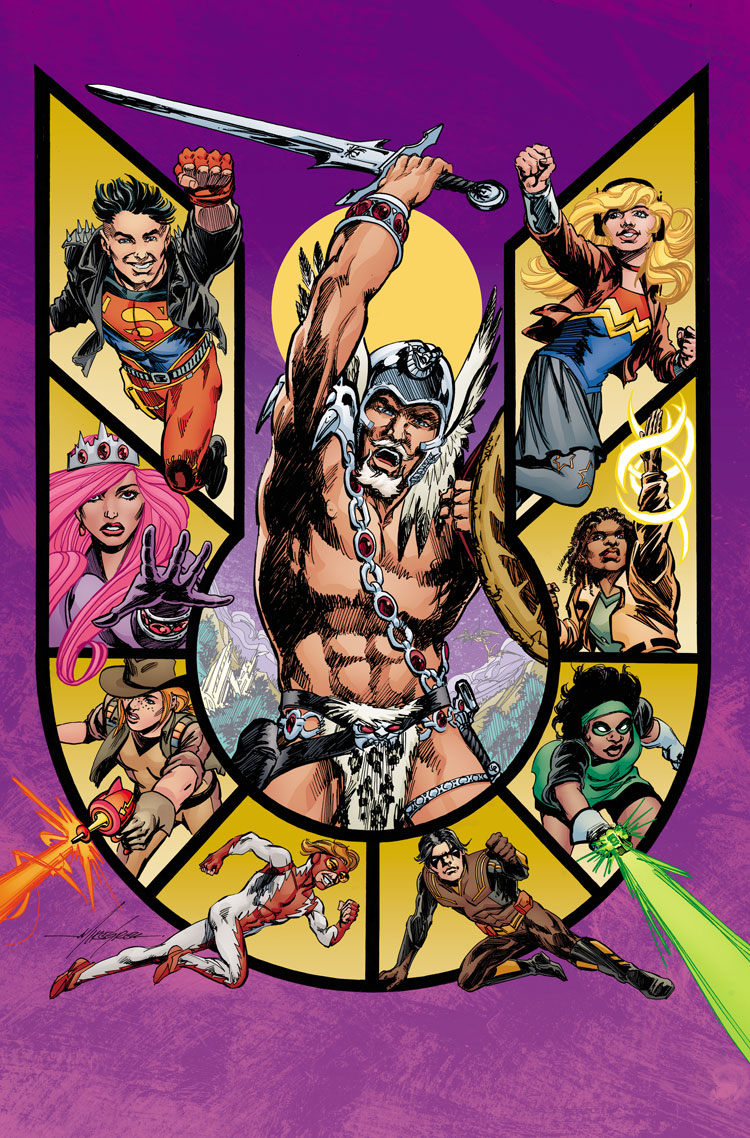 Written by Brian Michael Bendis and David F. Walker
Art by John Timms, Michael Avon Oeming and Mike Grell
Color by Gabe Eltaeb
Cover by John Timms
Variant cover by Mike Grell
In Shops: Feb 05, 2020
Final Orders Due: Jan 13, 2020
Images Courtesy of DC Entertainment

google.com, pub-9882021783221697, DIRECT, f08c47fec0942fa0