Warner Bros. have released their Batwoman and Pennyworth keycard designs for San Diego Comic-Con hotels.
Specially created for local travel accommodations, the comic-themed designs commemorate the Comic-Con weekend. The keys feature three different designs: Batwoman, Pennyworth, and HBO's Watchmen. Over 40,000 room keycards will feature the designs. During Comic-Con weekend, 40 hotels will use the specialty keycards. Check them out below!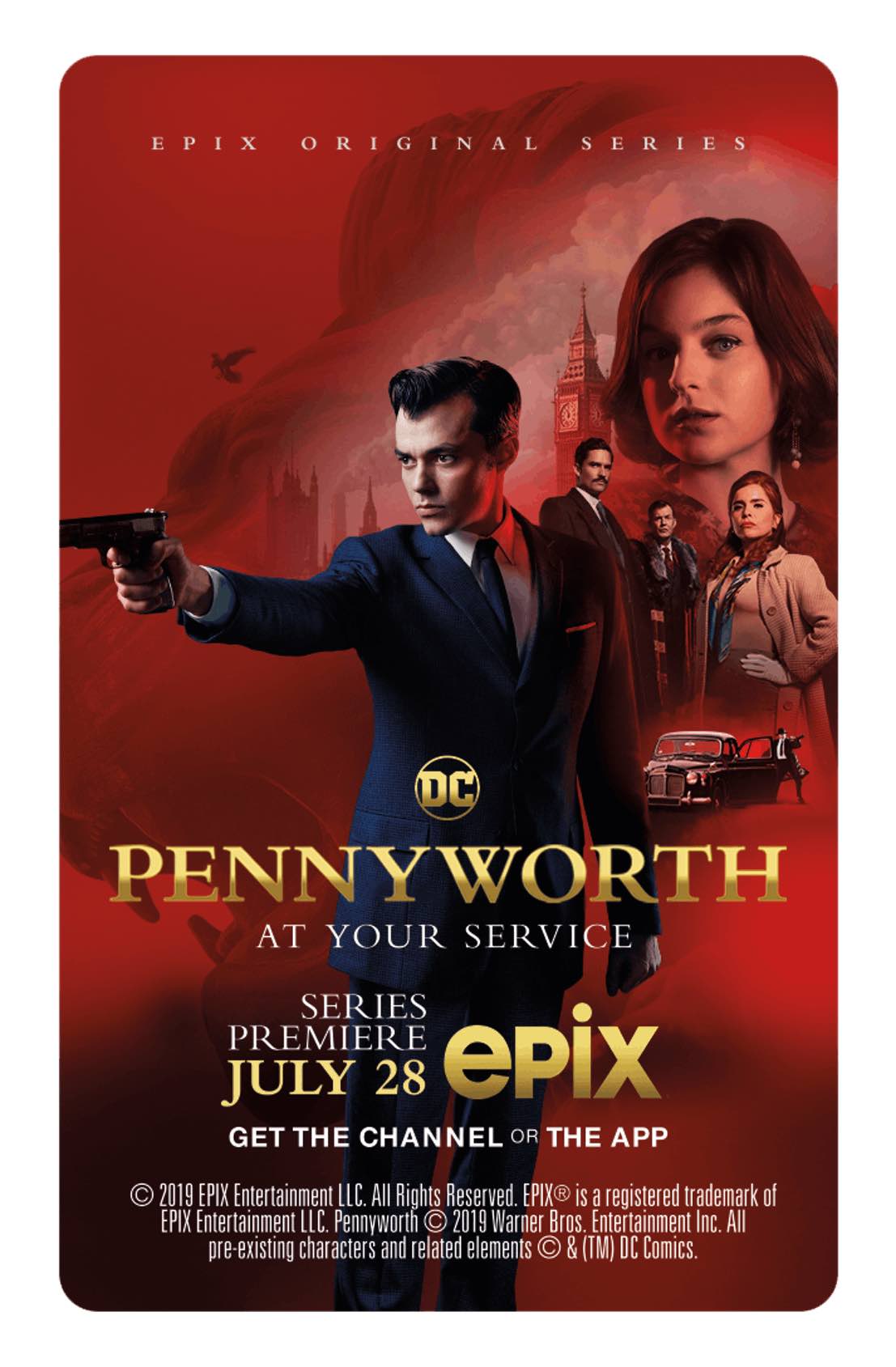 'Batwoman' and 'Pennyworth' at Comic-Con
Both Batwoman and Pennyworth will be heavily promoted at Comic-Con 2019 and will have their pilot episodes premiere at the pop culture event, along with other WB shows. Additionally, both Batwoman and Pennyworth will host their own Q&A panels with cast and crew expected to come. Check out the official Comic-Con Sneak Peek panel description.
6:00–10:00 p.m. Batwoman and Pennyworth World Premieres and Special Sneak Peek Screenings — Comic-Con and Warner Bros. Television Group proudly continue the annual Preview Night tradition with exclusive world premiere pilot screenings of the new series Batwoman and Pennyworth, exclusively for the Comic-Con audience. Additionally, WBTVG will screen the pilot of the highly anticipated FOX dramatic thriller Prodigal Son, starring Tom Payne and Michael Sheen; the world premiere of DC UNIVERSE's animated comedy series Harley Quinn; a never-before-seen episode of the hit Cartoon Network series Teen Titans GO!; and more.  Ballroom 20
For more information on Warner Bros. TV panels, click here.
Comic-Con International will be in San Diego from July 17th to the 21st. What do you think of these cool Batwoman and Pennyworth keycard designs? Let us know.