"The Time Of Your Life" – Part One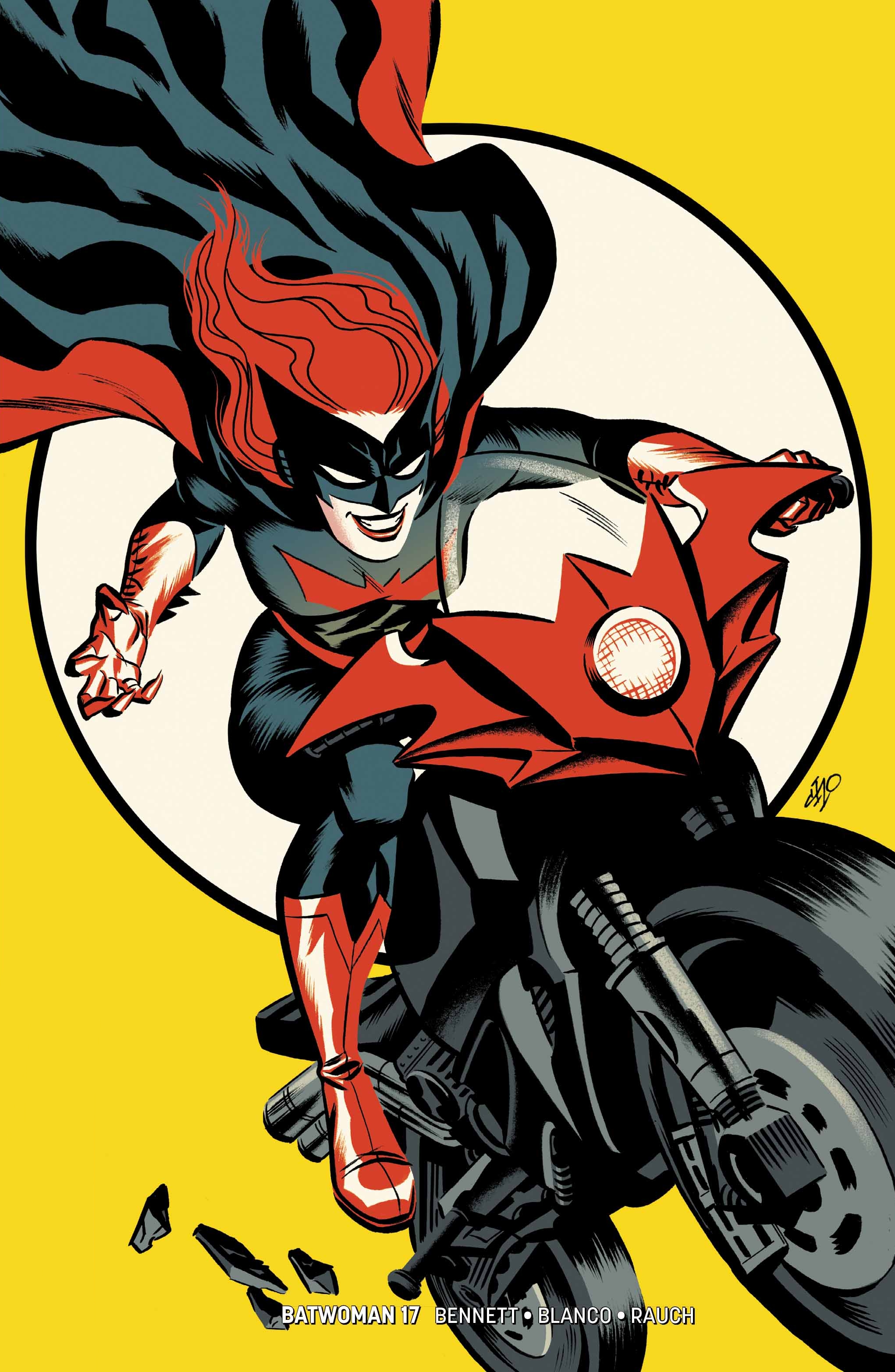 Writer: Marguerite Bennett
Artists: Fernando Blanco & John Rauch
The clock is ticking on this series of Batwoman, and #17 is the penultimate issue. Next month will see the final publication of the current run. "No… Why?!?" I hear you cry. Batwoman has always been a popular and well loved character, but sadly not a very high selling one. The comics business is a business after all. I'm sad too, as this is one of my favorite titles, and I'll be very sad to see it go.
The one silver lining is, though, that the excellent team of Marguerite Bennett, Fernando Blanco, John Rauch and Deron Bennett will be completing their excellent run on the book. Ms. Bennett is a terrific writer;  it's so apt and poignant that robots with clock faces are the main threat in this issue, considering the final countdown that I mentioned above.
Clock In Upon Arrival
I love Fernando Blanco's art, coupled with the color work of John Rauch. From the beautiful domestic scene of Kate having breakfast with her sister Beth, and Julia Pennyworth, to the action packed slug-fest that follows, the visuals in this issue are a joy to behold. I kept wanting to cheer "Go on, Kate… Clock that bad guy!"
Sorry…
Letterer Deron Bennett's crisp, concise calligraphy is on point. His word balloons don't wipe out tons of art, his sound effects are clear and unobtrusive and his captions for Batwoman with white text, and a black bat on a red background are a really cool touch.
It's lovely seeing Renee Montoya again, too. Along with Harley Quinn, Ms. Montoya was one of my favorite all-new characters introduced in Batman: The Animated series, that have since made the crossover into comic-books. The reveal of the big bad at the end of the issue –  another mainstay of B:TAS – was also a lovely surprise.
Conclusion
There's a heck of a lot to wrap up in issue #18, but I'm hoping for a happy ending. I'd love for Beth, Kate, Renee and Julia to finally receive some good luck and a well earned vacation. I've been reading comics for a long time though, so know this only has a 50/50 chance of actually happening. Batwoman #17 was another solid issue full of all that I've come to expect and admire from this brilliant team of creators.
With the recent news that Batwoman may be getting her own series on The CW network, one can only hope that it's a huge success, allowing the character to come back to her true home, the comics. For now though, the clock is ticking…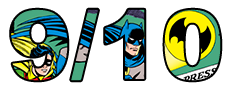 Images Courtesy Of DC Entertainment