"The Fall Of The House Of Kane" – Conclusion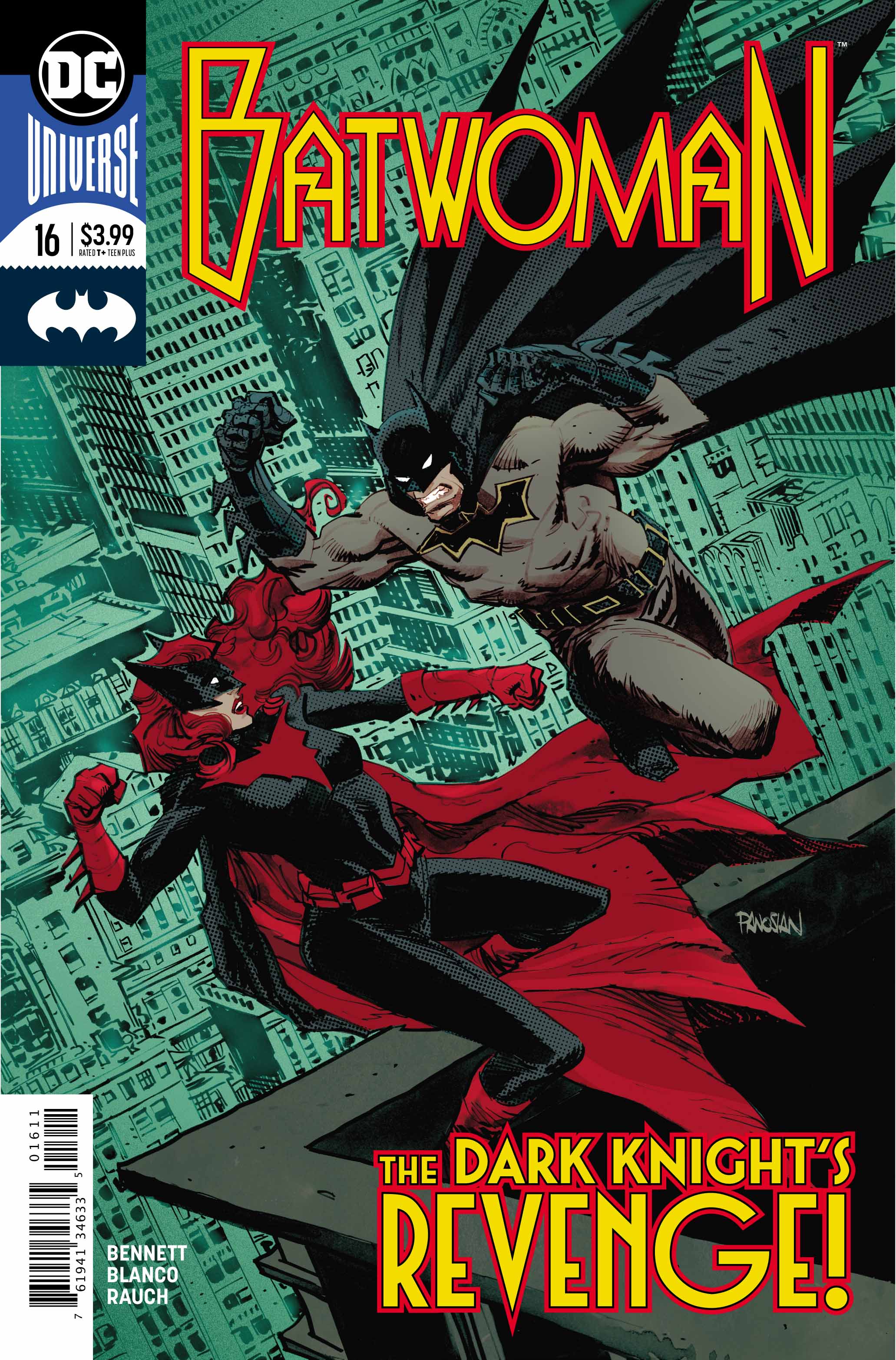 Writer: Marguerite Bennett
Artists: Fernando Blanco & John Rauch
In Batwoman #15, Kate's sister Beth Kane, A.K.A. Alice, unleashed a swarm of plague carrying bats over Gotham City. As you can imagine, the major ramification of this course of action was drawing the attention of everyone's favorite Dark Knight Detective… The Batman. The real question though is, who will the caped crusader be more mad at? Alice… or Batwoman?
Now that the continuity of this series has been resolved, finally seeing Bruce and Kate come to blows was inevitable. Anyone who's been reading Detective Comics since the DC Rebirth would really be missing out if they weren't picking this book up too. I've loved this run of Batwoman by Marguerite Bennett. I'd go as far as to say that it's been my favorite since the J.H. Williams days… I don't think I need say any more than that.
Twisted Sister
Alice is a truly tragic character; she could be Batwoman's Two-Face. This is a character that could so easily have been Kate Kane's greatest ally, in much the same way that Harvey Dent was such a great resource to Batman and Commissioner Gordon in the early years. What makes Alice's situation even sadder than Harvey's is, rather than just being Batman's buddy, Alice is Kate's sister.
Marguerite Bennett's take on these characters has been wonderful, and her handling of the inevitable confrontation between Bat-cousins doesn't disappoint.
As always Fernando Blanco's art is a feast for the eyes. The way Alice's entire face transforms when she phases between her evil, and her Beth Kane personalities is both frightening and heartbreaking. The changes happen within seconds, as if a switch is being flipped in Beth Kane's mind.
John Rauch is a wonderful color artist. In this issue he only uses a few shades of blue and orange, and we don't need anything else. These are opposing colors of the spectrum, the ones that denote coolness and warmth. It's as if he's specifically chosen them to match not just Alice's multiple personalities, but also to contrast the cool, calculated Batman, and the fiery warrior Batwoman. Absolutley brilliant.
Conclusion
I'm very sad that this title will be ending soon, but if the creative team keeps up this level of quality then this run can hold it's head high as a maxi-series of outstanding quality. There are only two issues left, but there's still a lot of story to tell.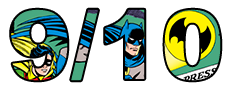 Images Courtesy Of DC Entertainment