A Former Dark Knight And A Talk Show Host Lend Their Voices To Familiar Characters
This week we've learned about two more actors joining Nicholas Cage (Superman), Halsey (Wonder Woman), and Lil Yachty (Green Lantern) in Teen Titans Go! To The Movies.
Will Arnett as Slade (Deathstroke)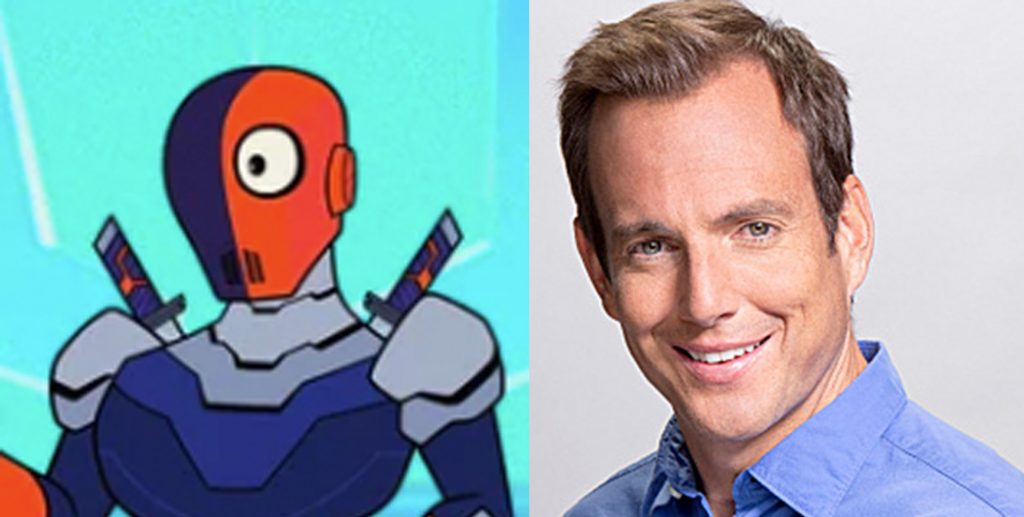 Arnett is no stranger to the DC Universe, as he has played the Dark Knight in The LEGO Movie and The LEGO Batman Movie, respectively. As such, fans may have been a little surprised when it was learned that he would voice Slade (not Wade) Wilson, AKA Deathstroke (not Deadpool). Ron Perlman voiced the character in the Teen Titans series. Entertainment Weekly reported Arnett's role earlier this week.
Jimmy Kimmel as Batman
The host of Jimmy Kimmel Live! announced on Twitter that he would be voicing Batman in the Teen Titans Go! To The Movies.
Dear @ArnettWill, there's a new #Batman in town (me) and you are what the kids call OLD NEWS… @TeenTitansMovie #TeenTitansGOMovie pic.twitter.com/2FXkaOCznq

— Jimmy Kimmel (@jimmykimmel) May 1, 2018
In addition, to talk show duties, Kimmel has voiced characters in movies and television like Smurfs 2 and Drawn Together.
Go! To The Movies.
Just in case you missed it above, the first official trailer for Teen Titans Go! To The Movies recently dropped.
Of course, Teen Titans Go! To The Movies would not be complete without the cast of Teen Titans Go! Greg Cipes as Beast Boy, Scott Menville as Robin, Khary Payton as Cyborg, Tara Strong as Raven, and Hynden Walch as Starfire.
Teen Titans Go! To the Movies arrives in theaters on July 27, 2018.