"The Bleeding Edge" Part One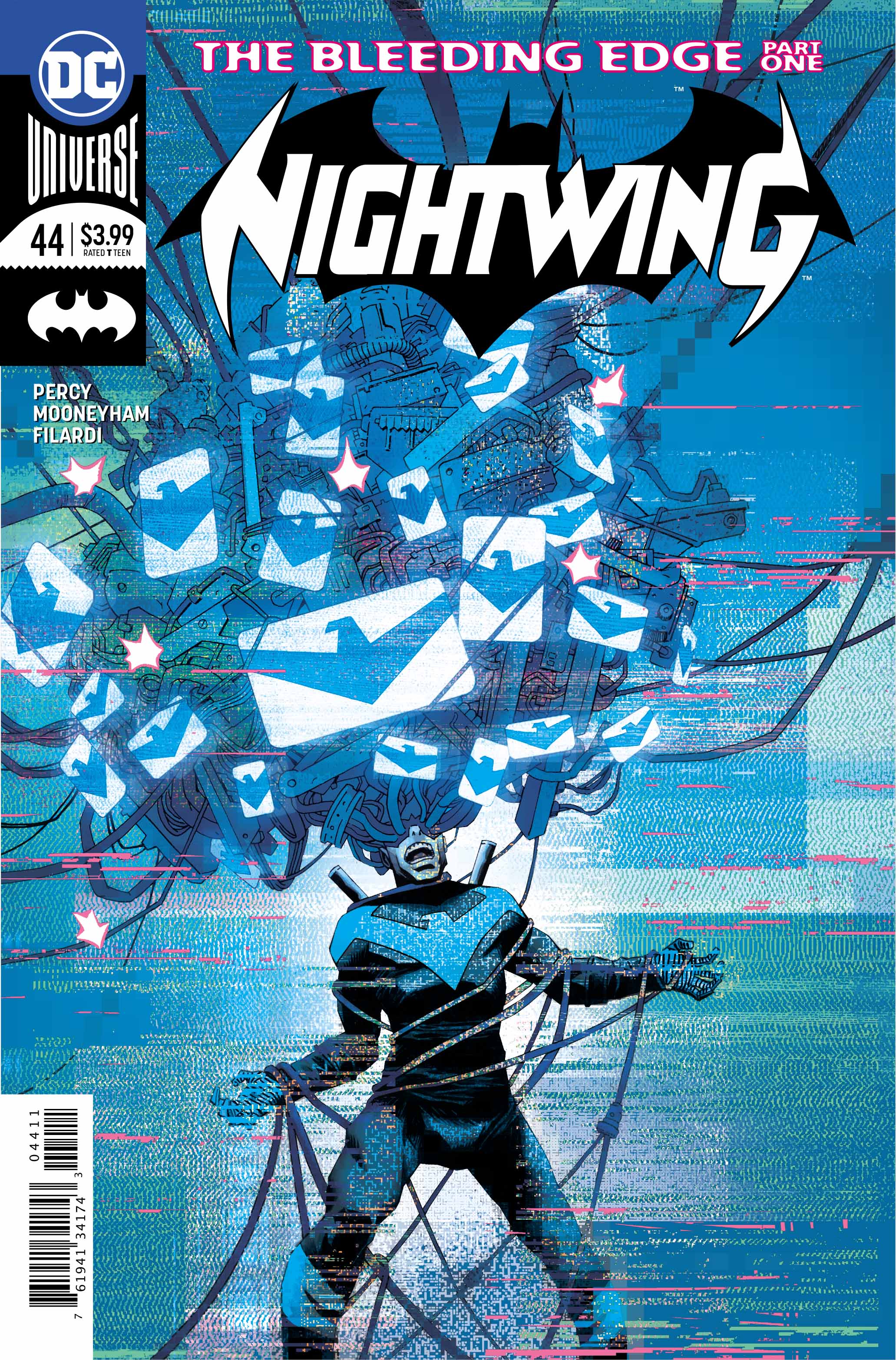 Writer: Benjamin Percy
Artist: Chris Mooneyham
Dick Grayson has always been one of my favourite DC characters. So when I was asked if I'd like to review the Nightwing comics, I jumped at the opportunity. I was not disappointed with the first issue I have to review! Writer Benjamin Percy has done a brilliant job at bringing the character of Nightwing to life.
Nightwing faces his biggest threat yet in this comic; technology!
As someone who likes to keep things old fashioned, Grayson is left scrambling for answers when a string of technological attacks happen in Bludhaven. Unsure as to what to do, Dick turns to the only person he knows who can help him.
New Creative Team, Same Nightwing
With this issue comes a brand new creative team in charge of Nightwing. The character however, remains the same quirky, sarcastic and caring Dick Grayson we all know and love. The new creative team of Benjamin Percy and Chris Mooneyham do an absolutely blinding job on the start of this new story arc.
The comic is layered with mystery and intrigue, especially around the new technological advancement known only as 'Phantasm'. Percy leaves breadcrumbs for both Nightwing and the reader alike. Slowly introducing more information as the comic continues. Characters are brought into the issue that may seem like throwaways, but I'm sure that we'll see them play a bigger part soon.
Also, that last panel. What an ending!
Conclusion
This is one of the best comics I have had the pleasure of reading in quite a while. The new creative team have started something fantastic and I am looking forward to the future of this title.
Images Courtesy of DC Comics