"The Fall Of The House Of Kane" – Part One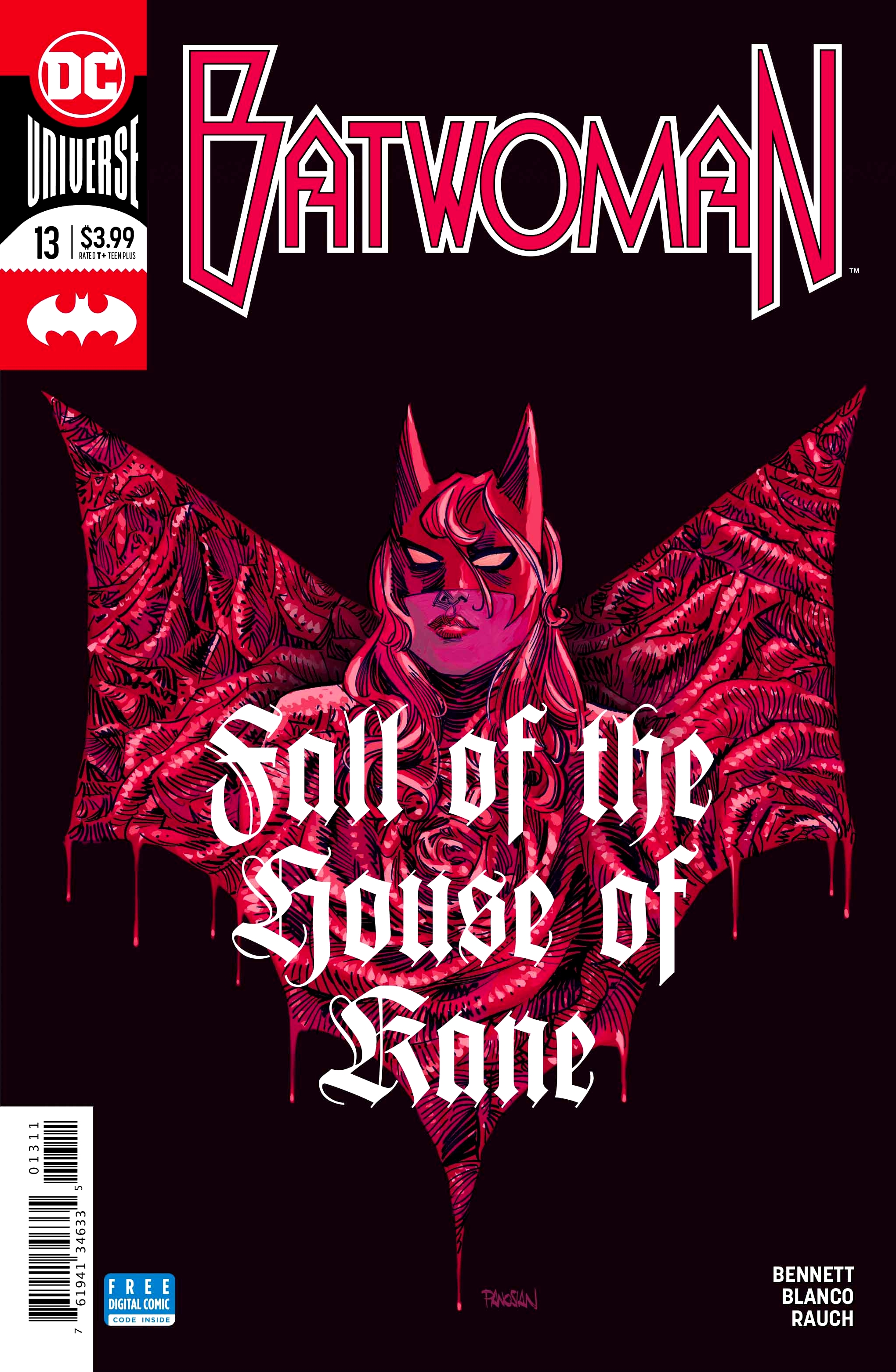 Writer: Marguerite Bennett
Artists: Fernando Blanco & John Rauch
After the earth shattering events surrounding Batwoman, both here in her own book, as well as in the pages of Detective Comics, "The Fall Of The House Of Kane" is an ominous title, indeed.
From the opening page, depicting a pixellated video-chat between Kate and the warden in charge of the asylum where her sister Beth is being kept, writer Marguerite Bennett is dropping breadcrumbs for the readers to pick up. The way Bennett builds tension in this issue is truly remarkable.
Kate Kane has always been formidable, but in this issue she is just, plain scary.
All Fall Down
I don't think there are many writers that can drop clues and red-herrings better than Marguerite Bennett. I've been following Kate Kane's adventures since the character was introduced, and this issue still surprised me. The last year on this title has been strong. The character of Batwoman has grown, as have her abilities as a crime fighter.
Ms. Bennett has also given us a character that is so much more than a female Batman. As Julia Pennyworth states in this issue: Kate Kane is a soldier, not a detective. In the harsh world of the 21st century, perhaps a soldier is more equipped to deal with the horrors thrown in front of her.
The art in this book has always been very good. This issue Fernando Blanco delivers some more glorious images. The old Kane European homestead is rickety, dilapidated and terrifying. Kate's anger and Safiyah's superiority are beautifully captured in their expressions. The look on Batwoman's face when the penny drops is priceless.
That last page!
Mr. Blanco's art is enhanced by the delightful color art of John Rauch. The spooky street light outside the Kane home, the cold blue of the house haunted by its past, the neon glow of Batwoman's computer generated conference-call. Lovely work.
Conclusion
Cliffhangers are a comic-book's bread and butter, and this one has a classic. This issue delivers thrills, chills, character, great art and leaves the reader wanting more… I wish this title came out every two weeks.
Images Courtesy Of DC Entertainment