Telltale Games haven't even announced the release date for the next episode of Batman: The Enemy Within but we are already getting a tease. A big tease. A big tease named BANE!
A new video released on the official company feed showcases the choreography for the big showdown. Chapters one through four have already been released and you can find more info about those chapters here at the official Telltale Games website.
Batman's most dangerous enemy
Bane is one of Batman's most formidable adversaries, having broken him both physically and mentally during the Knightfall saga. The video below shows you the difference in size that Telltale are going for during this fight. Using a female stunt person shows that they obviously want to show the athleticism of the Dark Knight vs the sheer brute strength of Bane.
It's Batman vs. Bane in our latest look at the fight choreography for Batman: The Enemy Within. Who are you putting money on? pic.twitter.com/yTUVDj2QKn

— Telltale Games (@telltalegames) January 31, 2018
Telltale have also released several images from the next chapter showing Bane's look for the series. While he is instantly recognizable, especially with his signature Luchador style mask, they have made some tweaks to his appearance.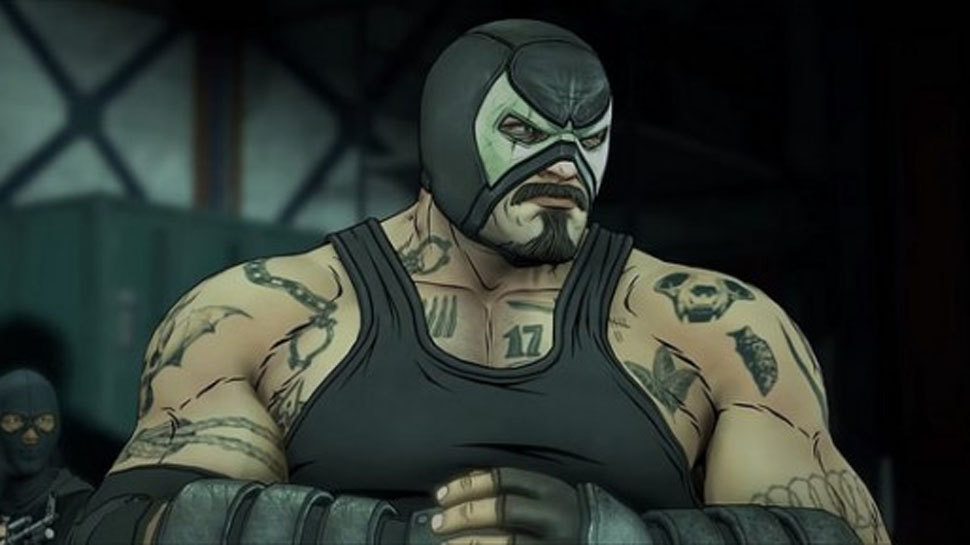 Episode five is yet to receive a release date. However, judging by the stage of the development Telltale shouldn't be too far away from an announcement.