Turner Classic Movies (TCM) is bringing in the most suited character from DC Comics, Batman, into their dark world. The team brings us an immersive extension: a comic book featuring Batman in Noir Ally, and a 360-degree experience featuring original digital episodes. TCM with DC Entertainment is releasing the free comic book today, titled Batman in Noir Alley, with Batman and host Eddie Muller from TCM Noir Alley. Known as the "Czar of Noir," Eddie Muller and Batman will solve the tainted, dark mysteries of Gotham. Who stole the Moroccan Raptor from Gotham City Museum? Surely, the greatest detectives will know.
TCM offers fans the exciting opportunity to delve into this dark world of film noir with a 360-degree experience for desktop and virtual reality devices. In addition, they will release a seven-episode digital feature which is expected to be released in October. The 360 experience plans to take advantage of as many possible features offered on desktop and VR devices. TCM is making sure fans will experience something unforgettable.
The seven-episode online experience on desktop will allow fans to fall into the world of noir. Dark and gritty, right up Batman's alley. It'll carry stories of kidnap and murder. Fans will be able to search for clues and converse with characters to figure out who is guilty
Senior vice president of marketing, Pola Changnon, the brand creative and talent for TCM had this to say:
At TCM, it's our goal to continuously create fan-first experiences and provide opportunities to engage and interact with our brand both on and off the TV screen. We're always looking for new and exciting immersive experiences that provide the perfect opportunity to offer a deeper level of engagement for our devoted Noir Alley fans.
Batman in Noir Alley is written by Stuart Moore, and illustrated by Dan Panosian. It will be available for free in selection comic-book stores nationwide starting today. In addition, it will also be out during DC's booth at NY Comic Con this October. Fans will have plenty chances to grab a hold of this intriguing team up!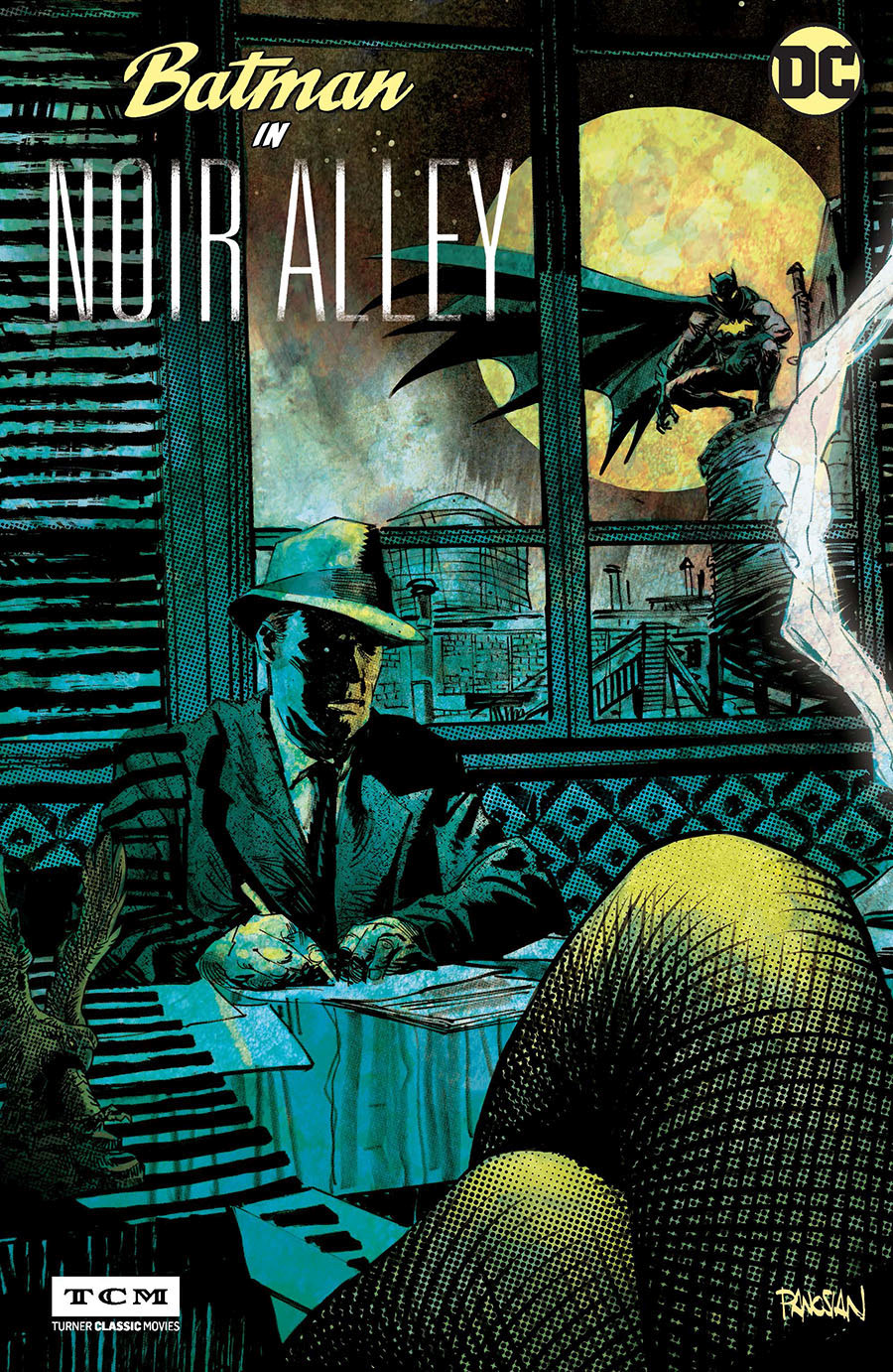 Fans can like and follow Noir Alley on Facebook and Twitter for updates and more information. Written and designed by Sprocket Creative.
For more information and a list of stores to pick-up Batman in Noir Alley, please visit TCM.com/noiralley and http://myt.cm/BatmanStoreList