The Justice League and RWBY are teaming up once again, this time for a movie, and the voice actors have just been announced! RWBY is the first Western-produced anime series to be distributed in Japan and first teamed up with the Justice League for a short seven-issue comic series in 2021.
Created by the late Monty Oum for Rooster Teeth, the title RWBY is an acronym of the show's main characters, Ruby, Weiss, Blake, and Yang. Set in Remnant, teenagers train to become Hunters or Huntresses to fight against monsters called Grimm and protect the world.
In the RWBY x Justice League comics, written by Marguerite Bennett and drawn by Mirka Andolfo and Arif Prianto, Bruce, Clark, and Diana appear in Patch when there's a new Grimm running wild and the two groups need to team up to save the day.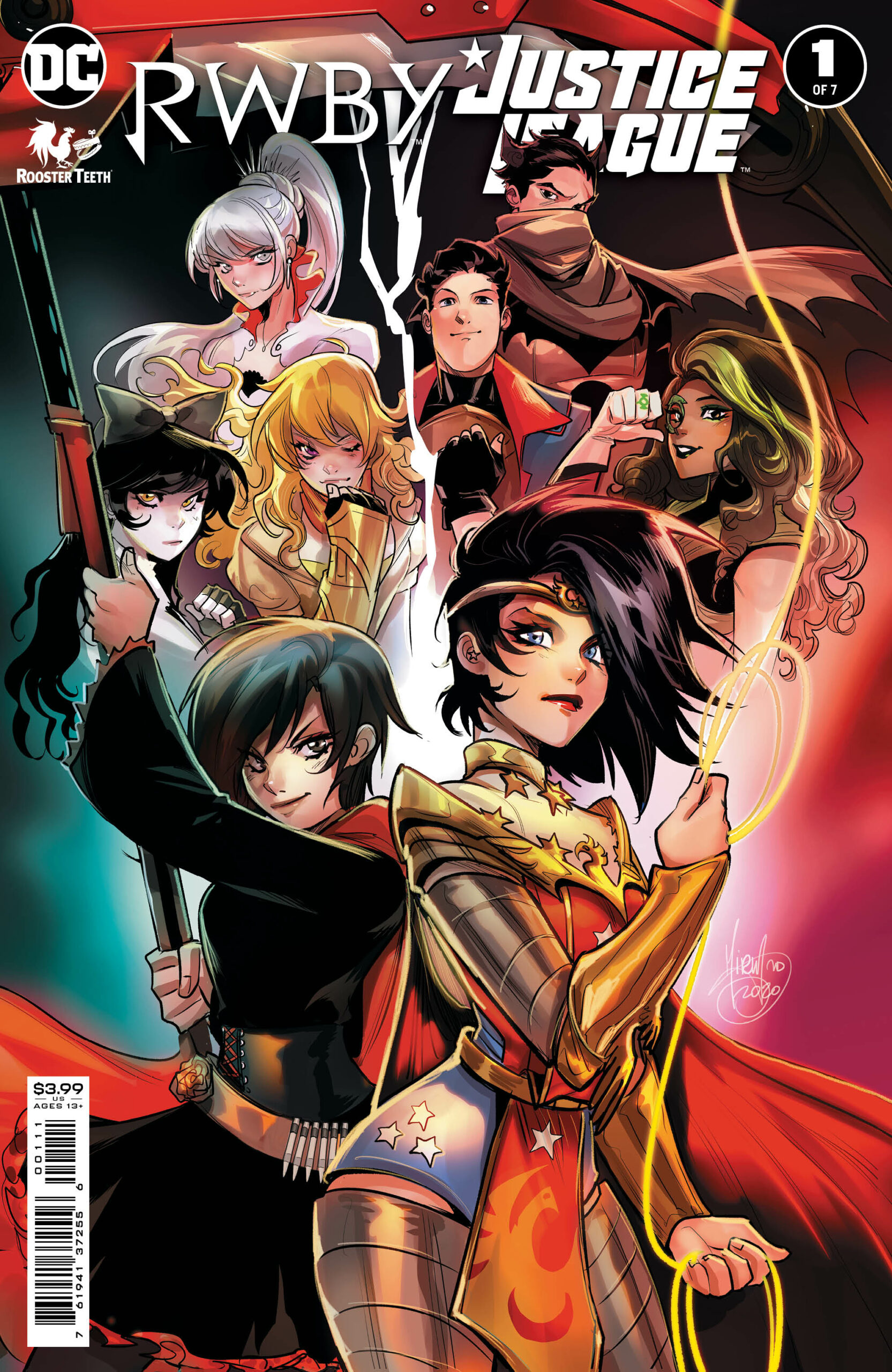 In Justice League x RWBY: Super Heroes & Huntsmen, Part One, Superman, Batman, Wonder Woman, Flash, Cyborg, Green Lantern (Jessica Cruz, YAY!), and Vixen are thrown into the strange world that is Remnant and find themselves as teenagers again. They eventually meet up with Ruby, Weiss, blank, and Yang and must join forces to find the course of why their planet has been altered before a super-powered Grimm destroys it. So nothing too out of the ordinary for the Justice League.
Voicing in the movie, we have Natalie Alyn Lind (The Goldbergs) as Wonder Woman/Diana Prince, Chandler Riggs (The Walking Dead) as Superman/Clark Kent, and Nat Wolff (The Fault In Our Stars) as Batman/Bruce Wayne. We also have Ozioma Akagha as Vixen, Jen Brown as Pyrrha, Tiana Camacho as Glynda, Aaron Dismuke as Oscar, Jason Douglas as Jacques, David Errigo Jr. as The Flash/Barry Allen and Rolf, Samantha Ireland as Nora, Miles Luna as Jaune, Shannon McCormick as Professor Ozpin, Neath Oum as Lie Ren, Tara Platt as Kali, Jeannie Tirado as Green Lantern and Tru Valentino as Cyborg. As well as the original voices of RWBY returning for their characters, Lindsay Jones as Ruby, Kara Eberle as Weiss, Arryn Zech as Blake, and Barbara Dunkelman as Yang.
No release date has been announced yet, but we're eagerly waiting for more updates.
Source: Hollywood Reporter
Images May Be Subject To Copyright