Park Row, London has announced the launch of a brand new afternoon tea.
Roll Up! Roll Up! for a fun and immersive afternoon tea based on Gotham City's Amusement Mile. Start your tea at the fair with nitro popcorn and a selection of scrumptious sandwiches such as mulligatawny coronation chicken with hidden 'toast' and truffled egg, followed by freshly baked scones and homemade seasonal jam, along with three wonderous Joker-inspired desserts to finish, such as chocolate and caramel torte, lychee and rose mousse and a vanilla and passion fruit parfait.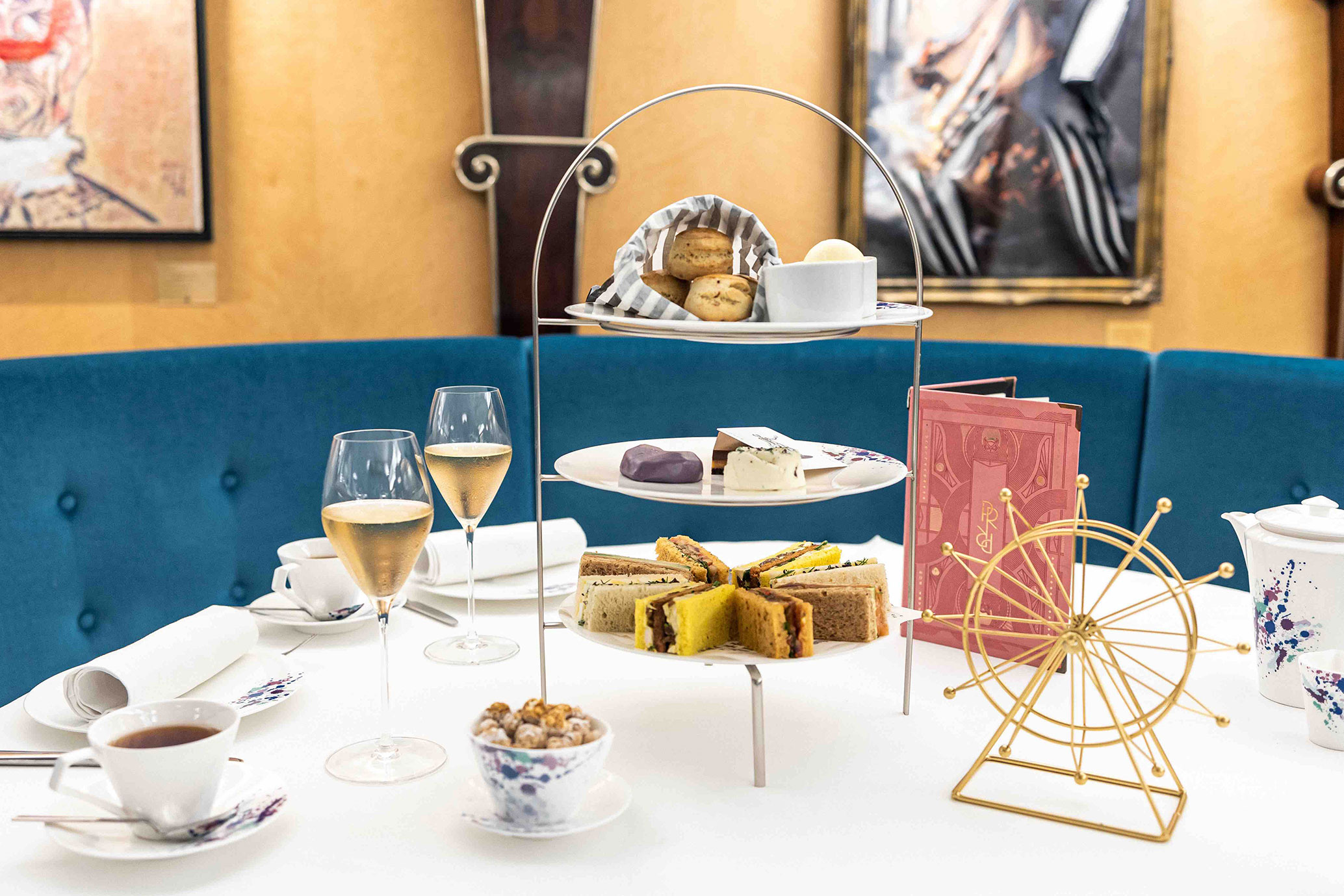 Toast your tea with a glass of Laurent Perrier or have your cocktail poured from a painting, all set within the art-deco Grade-II listed surrounds of the Rogues Gallery.
In the most generous spirit of a certain Mr. Wayne, Park Row guests can expect unlimited refills of sandwiches, scones, and sweets, along with top-ups of tea available upon request. For those DC fans looking to bring out their inner detective, there's a code-breaking mission to embark on and those lucky few who solve it are entered into a chance to win a meal for two at Park Row.
The new fun and immersive afternoon tea is based on the Amusement Mile fairground in Gotham City. Once billed as the destination for families from Gotham's elite to the blue-collar working class, Amusement Mile now faces permanent closure with rumors that the Clown Prince of Crime, also known as the Joker, has set up his base of operations there. Park Row's Amusement Mile afternoon tea pays homage to this famous carnival location with a delectable menu guaranteed to put a smile on your face.
The Amusement Mile afternoon tea is available Thursday- Saturday from 12 pm to 4 pm, and Sundays from 1 pm to 4 pm. The afternoon is priced at £40 per person or £52 per person with a glass of Laurent Perrier.
This is a tea for super special occasions or simply a decadent afternoon spent immersed in one of the most stunning restaurants in London.
Images and Press Release Courtesy of Park Row, London