Spawn creator and former Batman illustrator Todd McFarlane has announced that he and Greg Capullo will be producing a new Batman/Spawn crossover comic.
At the "Jim Lee & Friends" panel at San Diego Comic-Con McFarlane and Capullo made a surprise appearance where McFarlane made an announcement that he will write and Capullo will illustrate Batman/Spawn #1. The crossover comic will be a 48-page one-shot due for release on December 13.
There are no further details about the comic other than McFarlane hyping as "biggest book of the year". Appropriately, both creators have ties to both Batman and Spawn. McFarlane illustrated Batman, including the popular Year Two storyline. Meanwhile, Capullo illustrated Spawn for about ten years, before collaborating with Scott Snyder during the Batman New 52 reboot.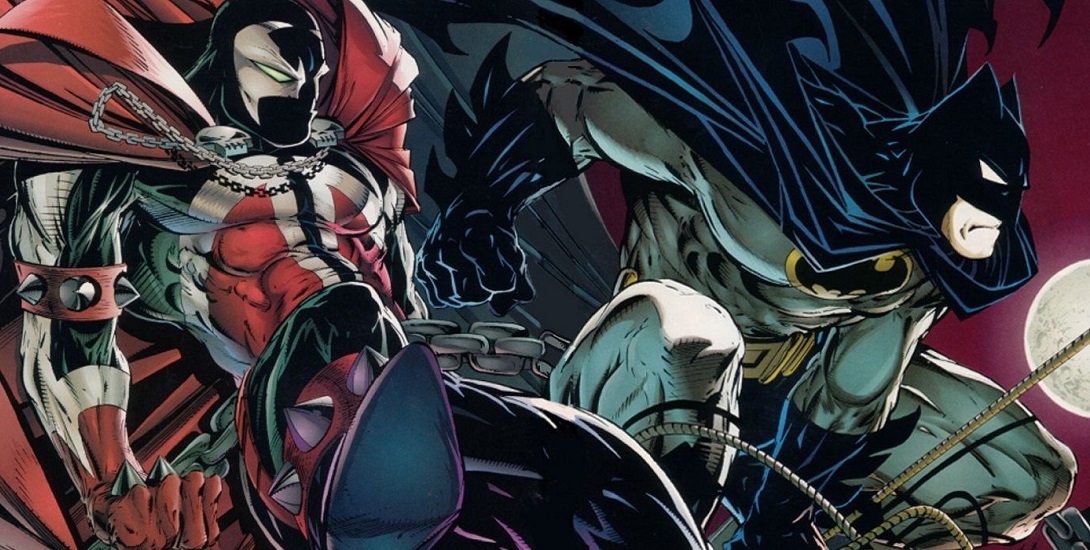 'Batman/Spawn' History
This marks the first time the characters have teamed up in almost 30 years. In 1994, DC and Image simultaneously published two different Batman and Spawn crossover comics. Image's Spawn/Batman had Frank Miller writing and McFarlane on art. Meanwhile, DC published Batman/Spawn: War Devil, written by Doug Moench, Alan Grant, and Chuck Dixon, with art by Klaus Janson. Incidentally, DC plans to reprint War Devil on November 15 in conjunction with the new crossover comic.
Interestingly, there was supposed to be another Spawn and Batman crossover with the Joker and Clown as their villains, but it never panned out. Even more amusingly, McFarlane reported that he wanted another crossover with Greg Capullo illustrating as far back as 2016. I guess good things come to those who wait, Todd.
Batman/Spawn #1 will hit comic shops in December 13.
Source: DCcomics.com
Images may be subject to copyright